50 Cent brought out Eminem, Icewear Vezzo, Kash Doll, and Peezy to represent Detroit at the Michigan section of his The Final Lap world tour. Generations have connected and respect was shown.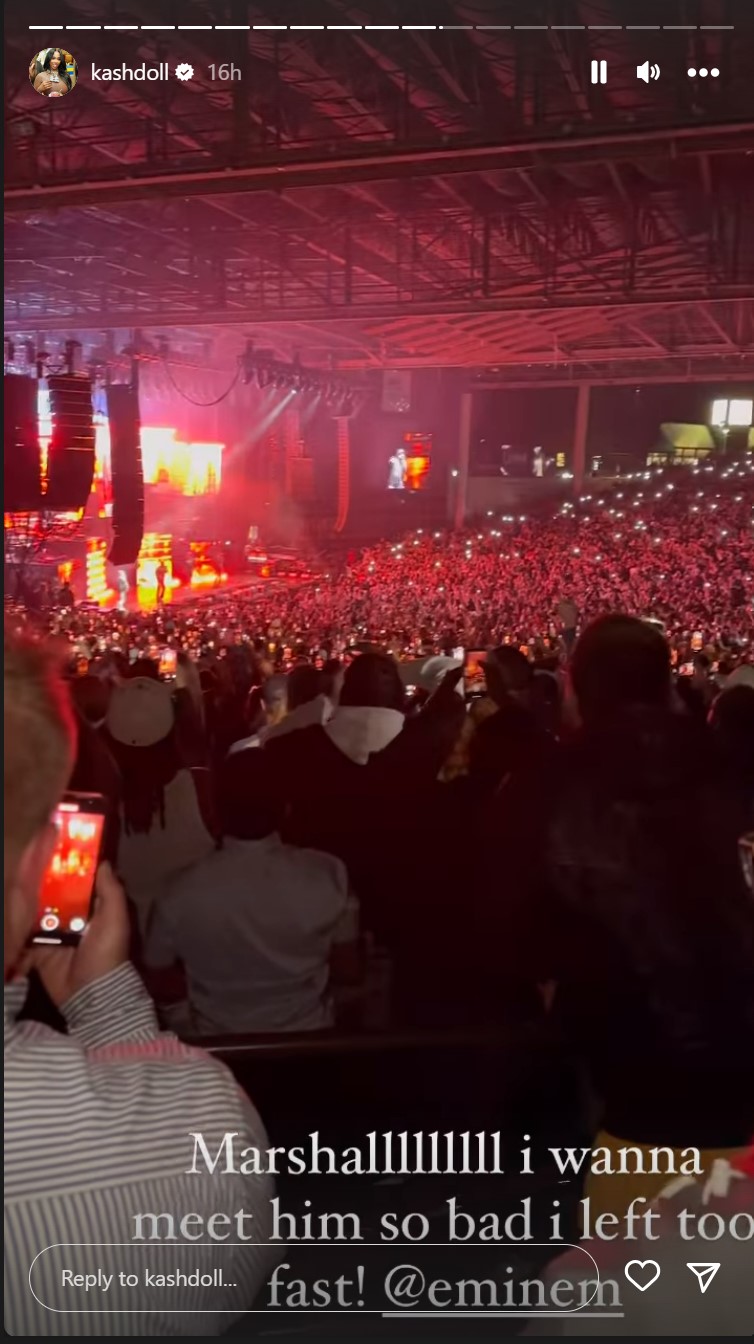 Apparently, only Icewear Vezzo was only one to stick around long enough to catch Eminem leaving the stage. He had a chance to briefly talk with Marshall and this heartwarming moment was caught on cameras. We will not know what they were talking about unless Icewear Vezzo decides to share it with the world. But the atmosphere of this meeting was undeniably warm and respectful from both sides. Parting the ways, Marshall saluted to the younger rapper.
Icewear Vezzo is one of those new generation Detroit rappers who was vocal about the disconnect they feel from Eminem and regretted Eminem not reaching out to younger artists. It provoked a wide discussion between rappers of different generations and about what is included in GOAT's obligations. But whatever Vezzo said was never disrespectful and you can see that there is no hard feelings on Marshall's side.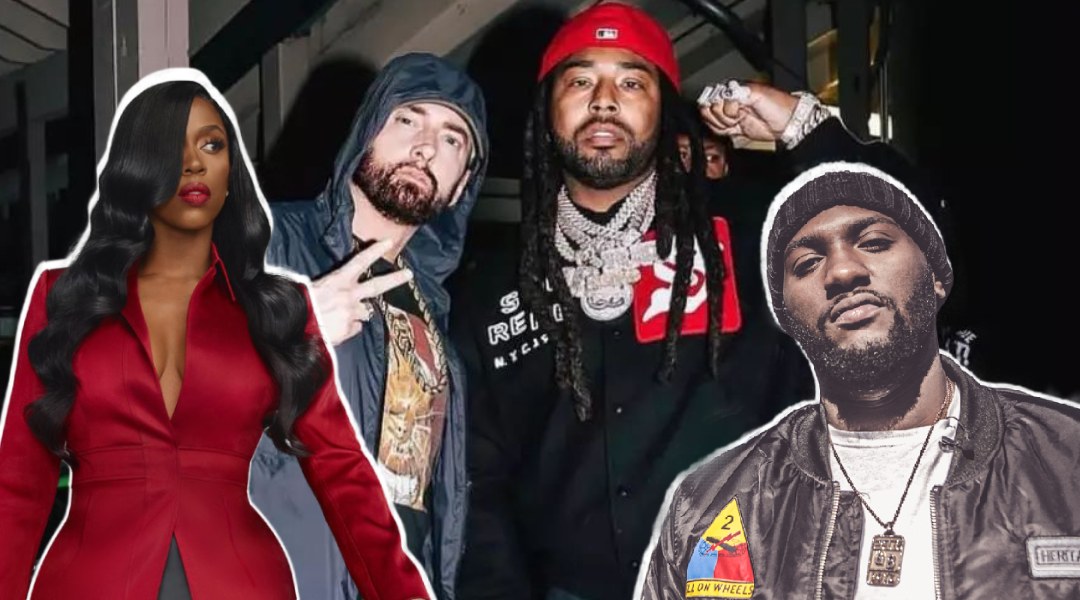 Meanwhile, Kash Doll and Peezy were not present at this meeting. They went back into the crowd to enjoy the show and both reacted to Em's performance enthusiastically. Kash Doll posted a video of Em's stage appearance with an emotional caption:
Marshalllllllll I wanna meet him so bad I left too fast!
She then posted a video of he stage entrance talking about how much she appreciates 50 Cent for the opportunity and how she hopes to meet Eminem one day, having shared the same stage with him twice:
I'm genuinely a 50 fan outside of me doing bmf so coming out on his stage was a honor! This my second time on the same stage as Eminem i gotta meet himmmmm! Thanks @50cent big bro 😎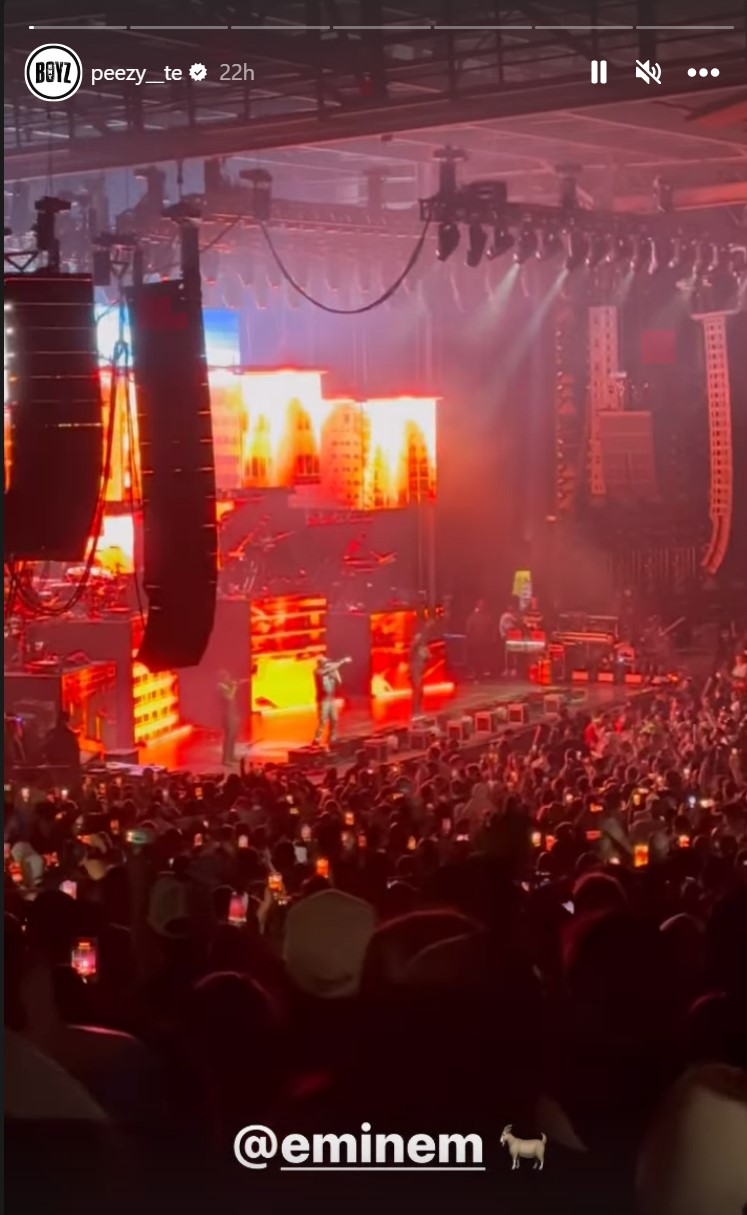 Peezy, in line with his stone hard persona, was less emotional but firmly acknowledged Em's legendary status. Peezy's video was captioned with just Marshall's stage name/Instagram handle and a goat emoji.
There is no denying Em's impact to the Detroit hip hop scene and respect the actors of the scene have for him.
Watch Eminem and Icewear Vezzo Met Backstage at 50 Cent's The Final Lap Tour Michigan show: