Chris Brown performed a lap dance on a fan during his concert, and it has resulted in an entire relationship ending for a wild reason.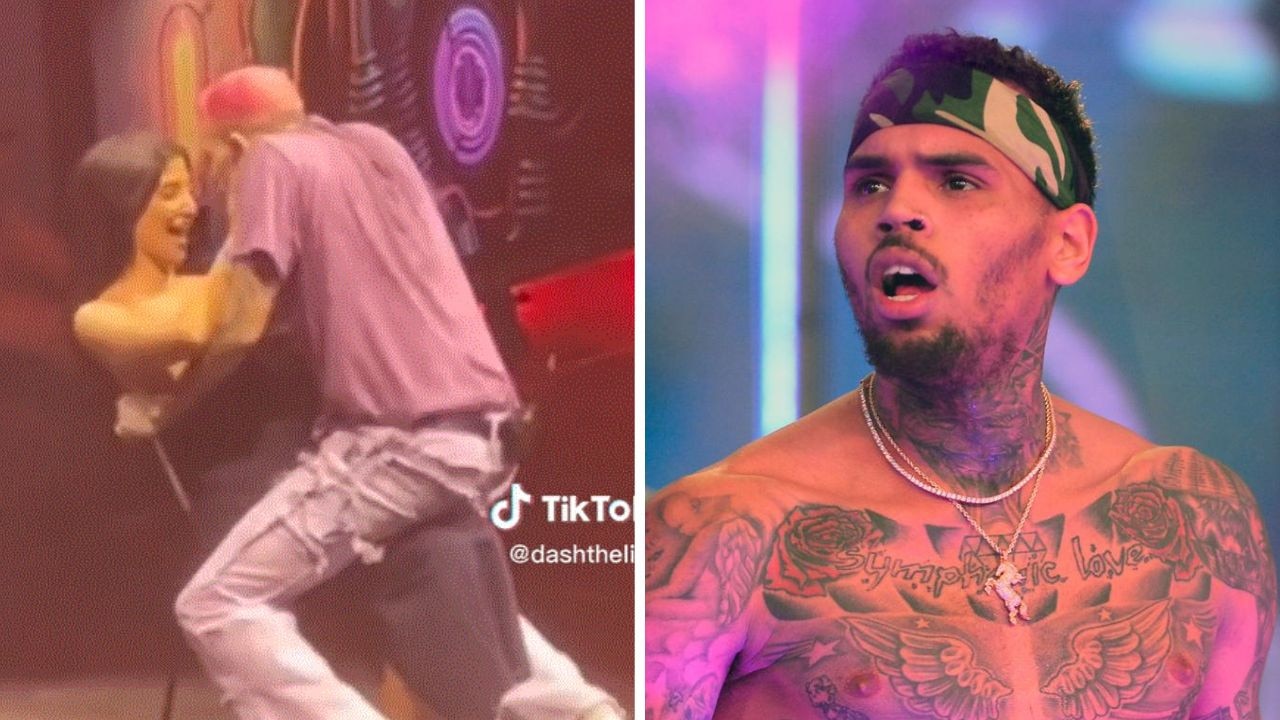 This lap dance ended a relationship. But who was really in the wrong? Picture: TikTok
More From Celebrity Photos
Huge star spotted letting loose in Aus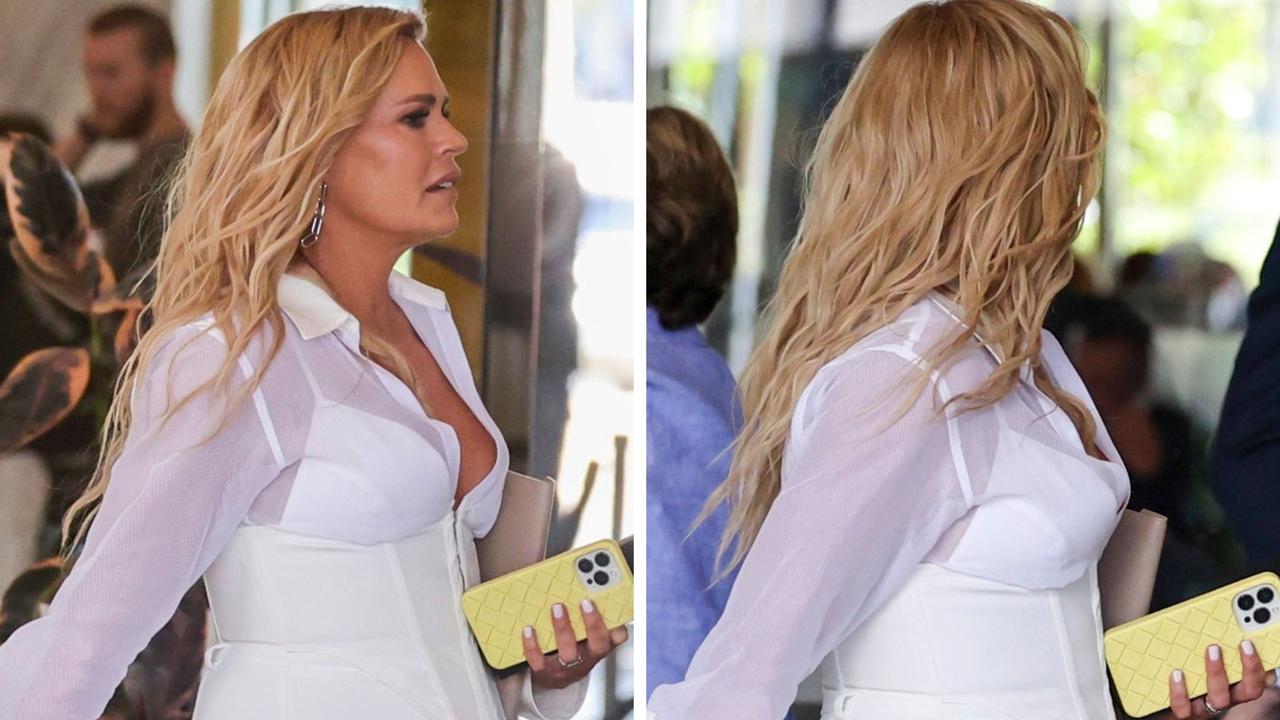 Sonia Kruger addresses 'pregnancy' rumours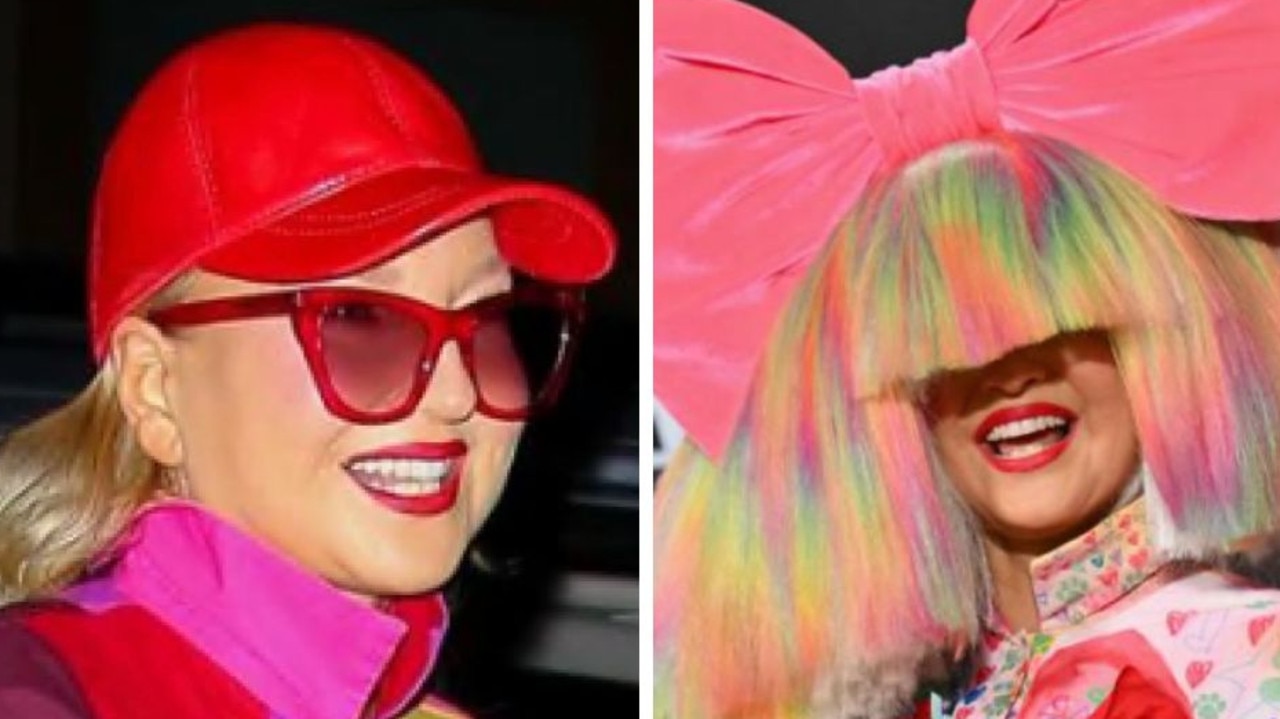 Aussie star steps out in NYC after facelift
OPINION
A man has broken up with his girlfriend for accepting a lap dance from singer Chris Brown, and yes, I've checked my calendar; it is 2023, and yes, we are having this conversation.
As usual, women are getting shamed for the stuff men do all the time.
Have you heard of a buck's party – it is practically tradition for men to go and get lap dances before they get married, but sure let's pretend this woman has committed an unheard-of moral crime.
So what happened?
Well, a TikToker with the username Dashthelith took to a popular platform to complain about his girlfriend getting a lap dance from Chris Brown at a concert they attended together.
He also added that he paid for the tickets, as if the woman's behaviour should seem extra bad because he got out his credit card.
The clip went viral and grabbed over two million views and thousands of opinions.
He then updated his followers and wrote: "Just to update everyone regarding the Chris Brown concert, I'm no longer with my girlfriend, but she said she doesn't think what she did was wrong."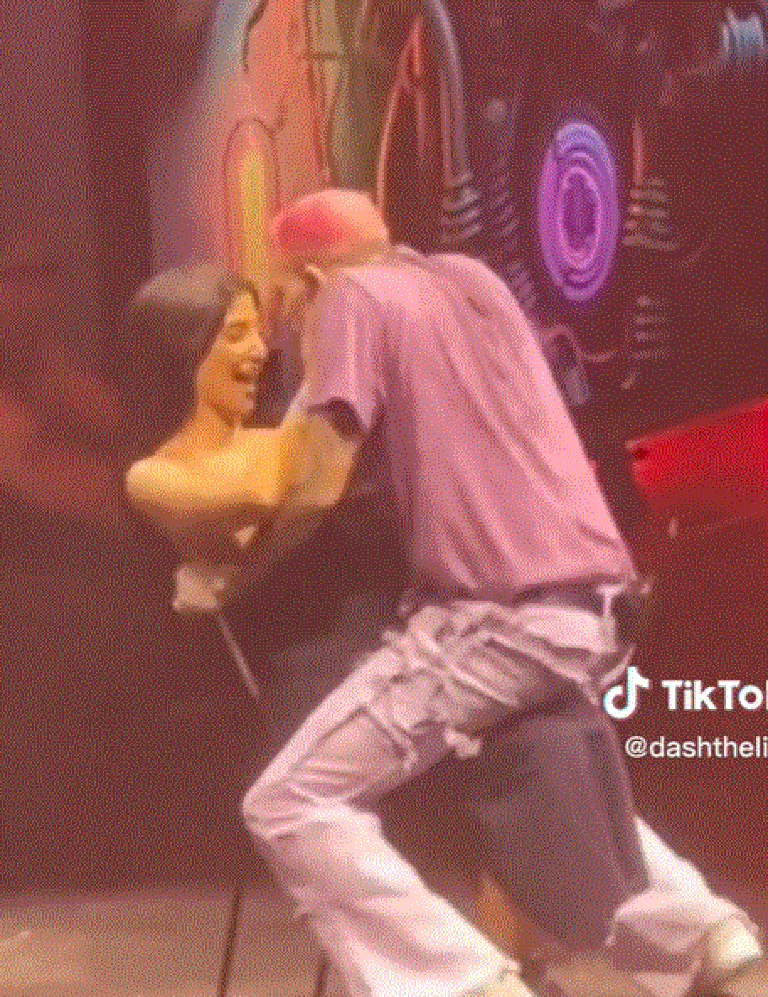 Chris Brown giving the controversial lap dance. Picture: TikTok

He often gets audiences involved. Picture: Bryan Steffy/Getty
She might not think she did anything wrong, but the internet believes she made a colossal misstep, or to put it in Australian slang, she made a dog move.
"Definitely wasn't right what she did," one person said.
"Y'all learn how to respect your man, yourselves and your relationship," another wrote.
"You dodged a bullet with this one. I guess in every relationship, people seem loyal, but there's got to be a price for some. She chose her price," a third said.
I am already exhausted by this conversation because it is so typical. Women are treated like property, and men are allowed to live their lives.
Maybe this woman did choose her price? But I don't see many men paying it.
A man would never go viral for getting a lap dance because it is so common.
I've seen musicians sing about their in love with their girlfriends while getting lap dances from other random women in music videos.
I understand every relationship has its own boundaries, and this might have been a deal-breaker for Dash, and fair enough, live your life. But, it is the sexist comments section that gets me riled up.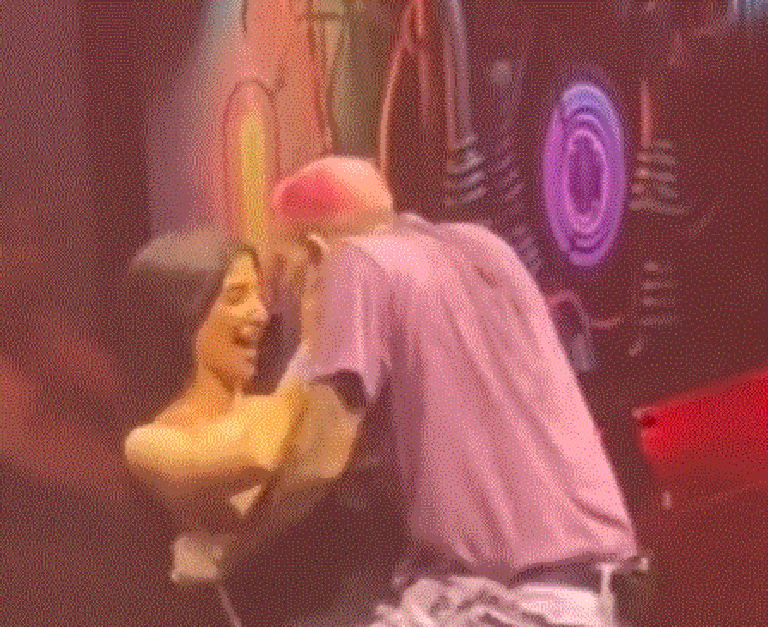 The lap dance that ended a relationship. Picture: TikTok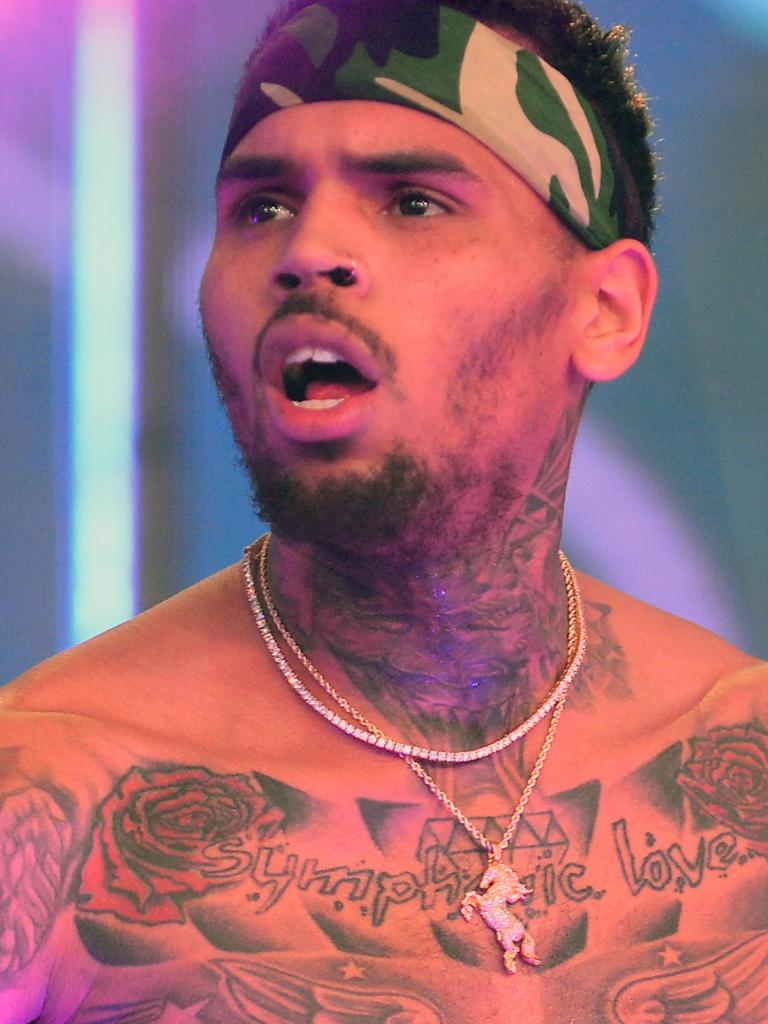 Chris Brown living his best life. Picture: Bryan Steffy/Getty
Why are women vilified for just showing their own autonomy? This girl attended a concert, we assume because she's a big fan of Chris Brown. She got chosen to go up on stage, which would have been exciting, and she let Brown do a few sexy dance moves while she sat in a chair, clearly having fun. She didn't kiss him, lick his face or proposition him for sex. She had fun.
Yet, now she's being accused of not respecting her man.
Yawn.
This isn't Twilight; can we get over the idea that being in love means being possessive of someone?
Women aren't property, and we don't owe our partners the right to our own bodies.
There's no one society likes to come down harder on than a woman who doesn't play by the rules.
There's still this idea that if you want to be seen as a 'good' girlfriend, you must dress conservatively, be submissive and never look at another man again.
Hence why a tweet went viral last week of a man praising a woman for dressing conservatively.
Any proof that you are your own fully fleshed-out person outside of your relationship is somehow evidence that you aren't a good girlfriend.
That was really the basis of most of the comments. Many were polite, but the room temperature was very much that this woman isn't 'wife material'.
Which is interesting. Because there are so many men doing the exact same thing (in a much less public setting) just a few weeks out from becoming husbands. In fact, they do it to celebrate becoming a husband.
Trust me, the irony isn't lost.