In an exclusive interview with E! News, Kelly Clarkson spoke about the sweet gift she recently received from Taylor Swift and noted, "I love how kind she is."
Now this gesture is so gorgeous.
Kelly Clarkson recently revealed the sweet gift she received from Taylor Swift and fans won't be able to shake it off.
"You know what's so funny? She just sent me flowers," The Kelly Clarkson Show host exclusively told E! News. "She's so nice. She did. She was like, 'Every time I release something'—'cause she just did 1989. I got that really cute cardigan, too."
As fans know all too well, Kelly suggested in a 2019 tweet that Taylor should re-record her music after Scooter Braun's company Ithaca Holdings LLC acquired her former label Big Machine Label Group and obtained the rights to the masters for her first six studio albums (her music catalog was subsequently sold to Shamrock in 2020). And that's exactly what the "Wildest Dreams" artist did.
Still, the "Breakaway" singer maintains that Taylor likely would have come up with this solution without her recommendation.
"I love how kind she is though," Kelly continued. "She's a very smart businesswoman. So, she would have thought of that. But it just sucks when you see artists that you admire and you respect really wanting something and it's special to them. You know if they're going to find a loophole, you find a loophole. And she did it and literally is, like, the best-selling artist I feel like of all-time now."
The American Idol alum also praised Swifties for supporting Taylor through this process.
"It's so cool to see a fanbase really get behind her in that too because it's important," she added. "She's known for being such an incredible songwriter and the soundtrack to a lot of people's lives and that's her life. So, you should have the option of owning that."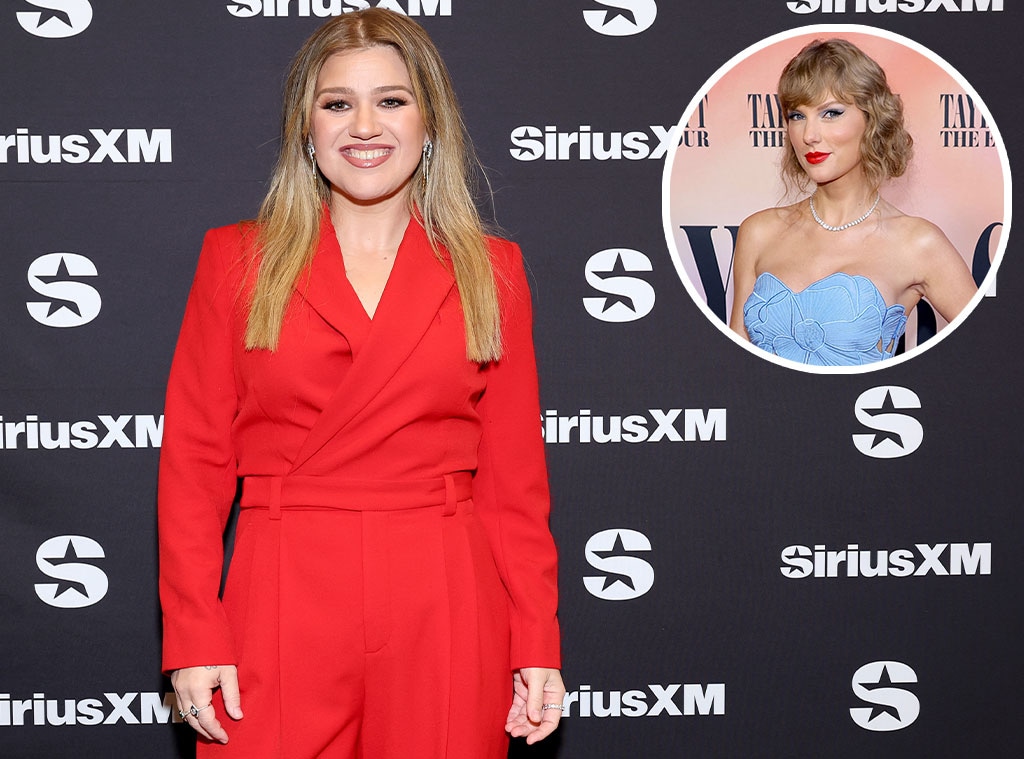 Cindy Ord/Getty Images for SiriusXM, Matt Winkelmeyer/Getty Images
Now, Kelly is the one saying welcome to New York as her eponymous daytime talk show has officially moved to the Big Apple. And since u been gone, she's also launched her own SiriusXM channel Kelly Clarkson Connection.
"We called it Kelly Clarkson Connection because there is literally no connection with all the music I'm playing except that I like it," Kelly told E! at SiriusXM's Major Next Generation event. "I've always wanted since I was a kid—I didn't understand why Whitney Houston and Nirvana couldn't be played on the same channel. Like, I like both, so why can't we do that?"
The three-time Grammy winner also said she's a fan of the music by Rosemary Clooney, Aretha Franklin, Trisha Yearwood, Reba McEntire and Tupac.
"We're going to be playing that, too," she said. "'Dear Mama,' what? It's a great song."
For more fascinating facts about Taylor Swift, read on: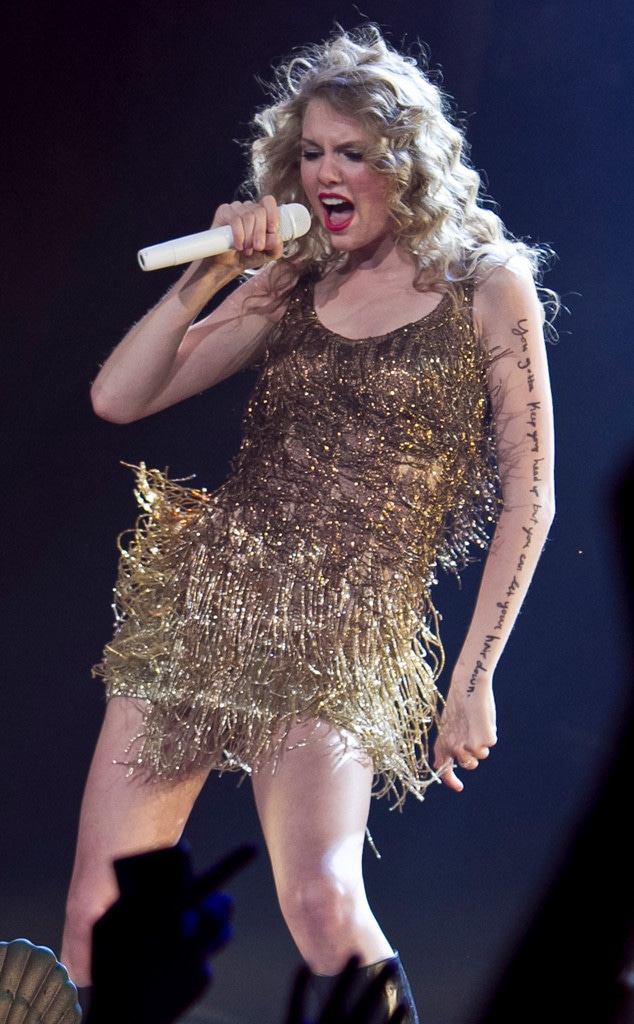 AP Photo/Nati Harnik
1. While Taylor Swift writes all of her own music, she specifically wrote her entire Speak Now album all by herself. No co-writers, just her. The album was released in Oct. 2010, when Swift was just 20.
2. She grew up on a Christmas tree farm with her family in Pennsylvania. She references her time there on her holiday song of the same name.
3. She's named after James Taylor. That's right, from one music legend to another.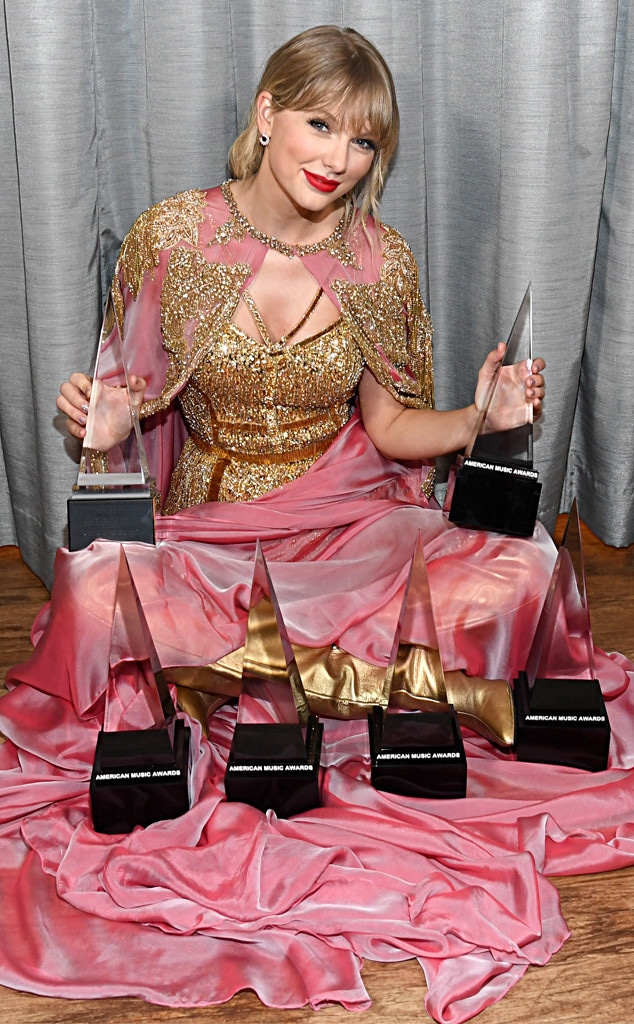 Kevin Mazur/AMA2019/Getty Images for dcp
4. She's a former Abercrombie model. Just like fellow stars Channing Tatum, Jennifer Lawrence, Emma Roberts and Ashton Kutcher, T.Swift modeled for the company in 2003.
5. She gave Eric Church her first gold record. Back in 2006, she joined Rascal Flatts on their tour after Church was fired. "Actually, she called me after I got fired. I read in the paper that we were fired. She called and said 'I want you to know that I love what you do,'" Church previously told the Arizona Daily Star. "I joked with her, 'This is your crowd; they're going to love you. You're going to owe me your first gold record.' I was kidding, but when she got her first gold record she gave me one. It came with a note: 'Thanks for playing too long and too loud on the Flatts tour. I sincerely appreciate it. Taylor.'"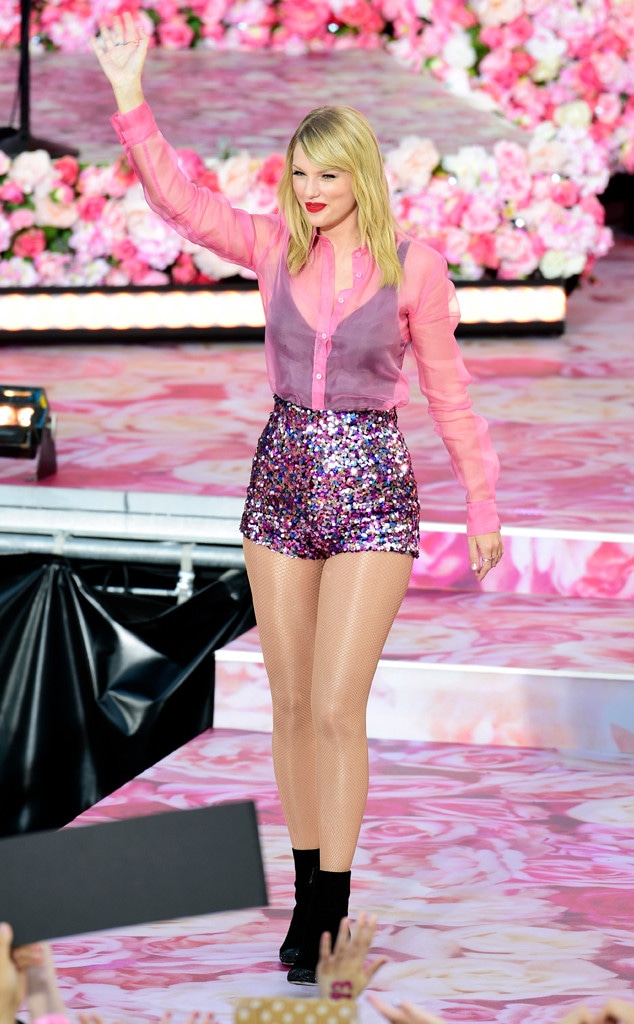 Andrew H. Walker/Shutterstock
6. She has doubled jointed elbows. During her 2016 Vogue 73 questions video, Swift was asked if she has any "really cool or bizarre" talents. In response, she said, "OK, I'm well aware that this is not a talent, but this is like the only thing that I can do. I have double-jointed elbows."
7. Her drink of choice? Vodka and Diet Coke, as revealed in that same Vogue video.
8. She turned off her comments on social media to "block some of the noise." In her essay for Elle, entitled "30 Things I Learned Before Turning 30," Swift explained, "social media can be great, but it can also inundate your brain with images of what you aren't, how you're failing, or who is in a cooler locale than you at any given moment. One thing I do to lessen this weird insecurity laser beam is to turn off comments. Yes, I keep comments off on my posts. That way, I'm showing my friends and fans updates on my life, but I'm training my brain to not need the validation of someone telling me that I look [fire emojis]."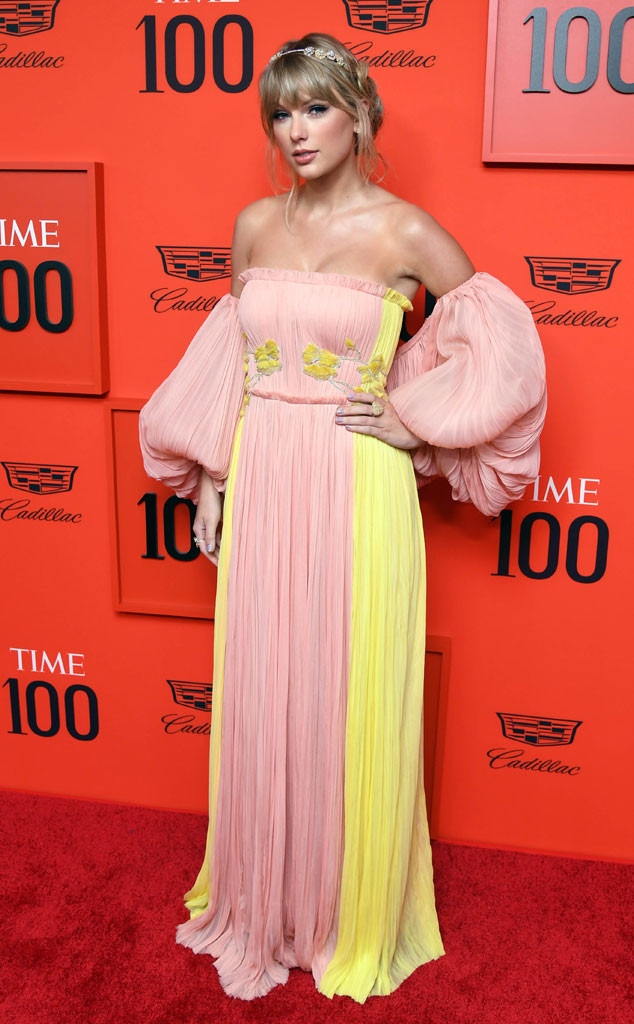 Stephen Lovekin/Variety/Shutterstock
9. She was originally going to name her seventh studio album Daylight before landing on Lover. But since the album was the follow-up to reputation, the singer thought the name Daylight would be a little too on the nose. So, when Swift wrote the song "Lover," she decided that would be the name of the album.
10. She's the youngest solo artist to win Album of the Year. T.Swift was just 20 when she won the top honors in 2010 for her beloved album, Fearless.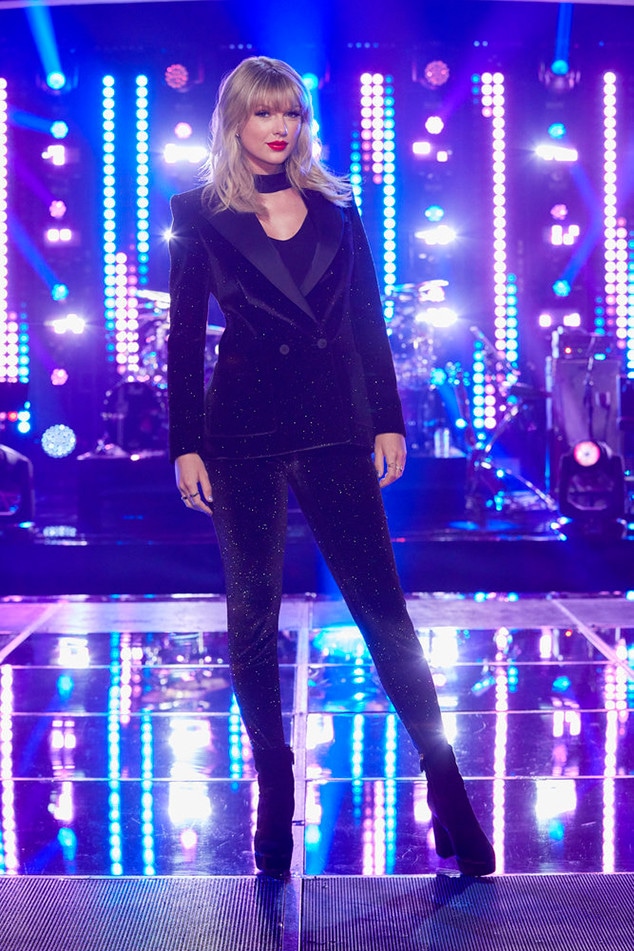 NBC
11. Swift made history at the 2021 Grammys, becoming the first female artist to win Album of the Year three times.
12. The singer's album, Lover, sold over 1 million pure copies in the United States in its first few months alone, according to Chart Data. This was the first album to reach this milestone in 2019.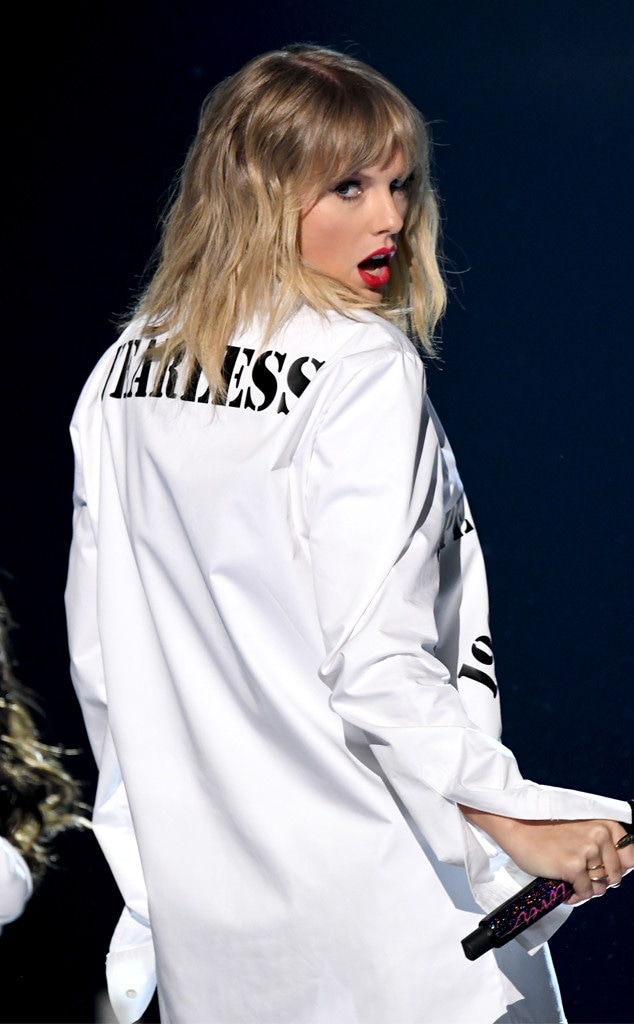 Kevin Winter/Getty Images for dcp
13. More historic milestones! At the 2019 American Music Awards, Swift surpassed Michael Jackson's record to become the most awarded artist at the AMAs. She currently has 40.
14. As a child, Swift wanted to be a stockbroker, just like her dad! But she went on to find her true calling in music, later moving from Pennsylvania to Tennessee with her family to kick off her career.
15. She learned to play guitar around the age of 12 after learning a few chords from a technician who was fixing her computer. She then went on to write her first song, "Lucky You."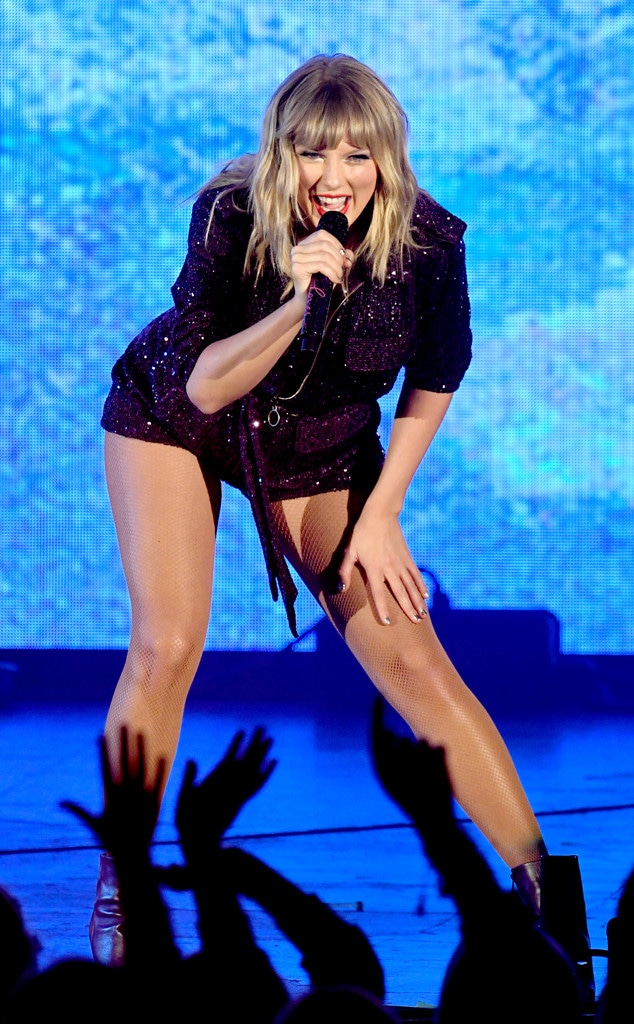 Getty Images for Entercom
16. She's "obsessed" with Phoebe Waller-Bridge. While talking about her love for Fleabag, Swift told Entertainment Weekly, "She makes you crack up, shocks you, and breaks your heart all in the span of a few minutes in that show." Swift later performed on the SNL episode which the Amazon Prime star hosted!
17. She wrote her own monologue for her appearance on Saturday Night Live in 2009, which doesn't usually happen with celeb guests. Swift clearly impressed the team with "Monologue Song (La La La)."
18. She's been BFFs with Selena Gomez since their respective relationships with the Jonas Brothers. (ICYMI, SelGo even supported her best friend in Nov. 2021 when she returned to SNL to perform the 10-minute version of "All Too Well.") Back in 2008, Swift spent time with Joe Jonas, while Gomez dated his younger brother, Nick Jonas. The two quickly became close pals, and have remained tight to this day.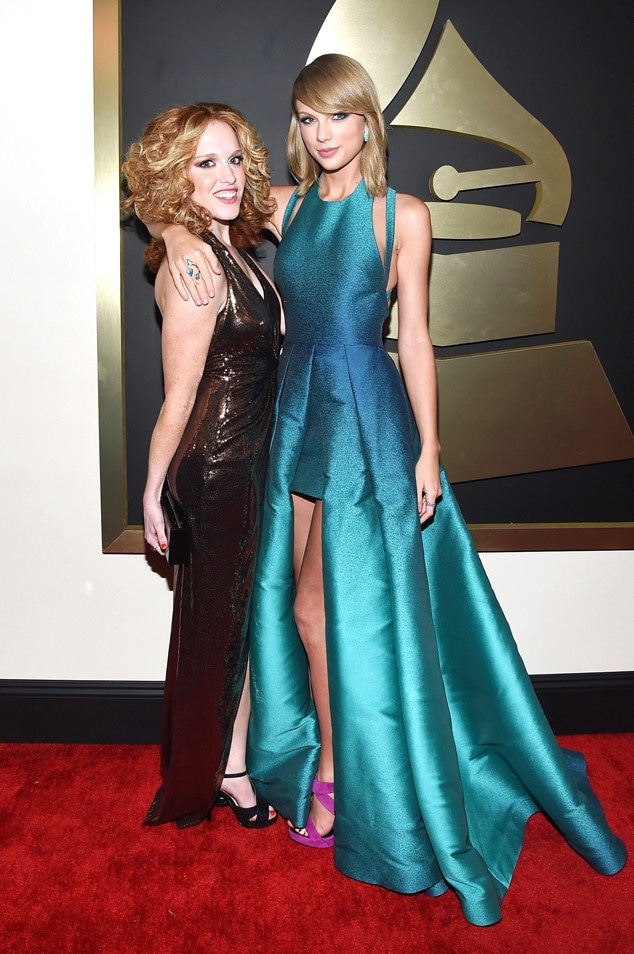 Larry Busacca/Getty Images for NARAS
19. Remember the "redhead named Abigail" that Swift references in "Fifteen," her beloved song about growing up? Well, she and Swift are still BFFs, too! Abigail Anderson is her name, and Swift was a bridesmaid in her wedding in 2017.
20. She's a godmother, holding that distinction for pal Jaime King's son Leo Thames.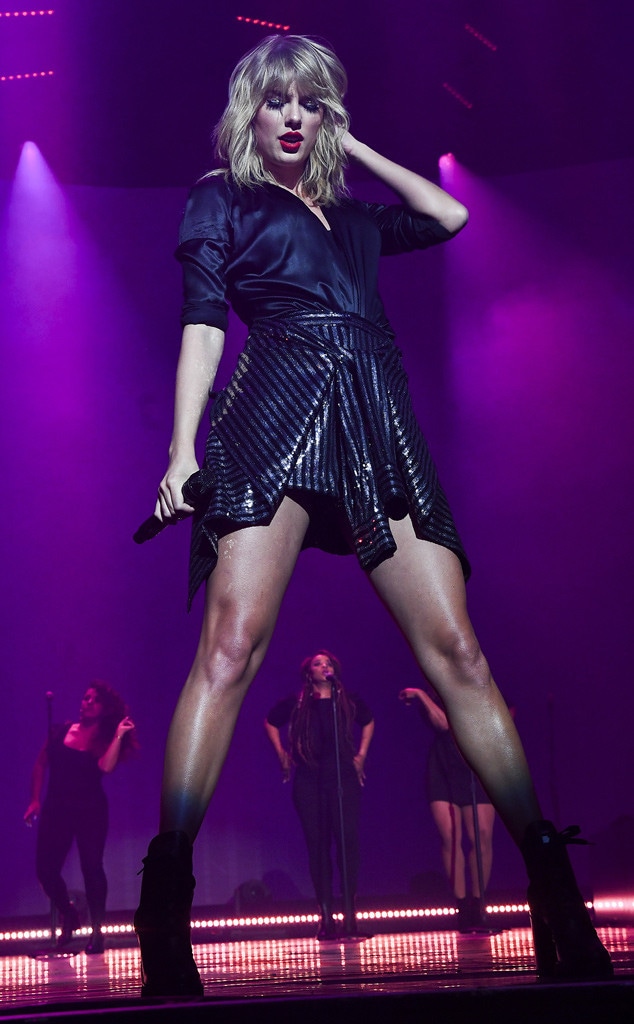 Dave Hogan
21. Swift has said that she may never perform her song "Soon You'll Get Better," which is about her mother's cancer battle. During a Q&A session in Aug. 2019, as part of a SiriusXM Town Hall special, she shared, "It was hard to write, it's hard to sing. It's hard to listen to for me, but sometimes music is like that."
22. She doesn't have Twitter on her phone. In an interview with Billboard, Swift explained, "Sometimes, when I open Twitter, I get so overwhelmed that I just immediately close it. I haven't had Twitter on my phone in a while because I don't like to have too much news. Like, I follow politics, and that's it. But I don't like to follow who has broken up with who, or who wore an interesting pair of shoes. There's only so much bandwidth my brain can really have."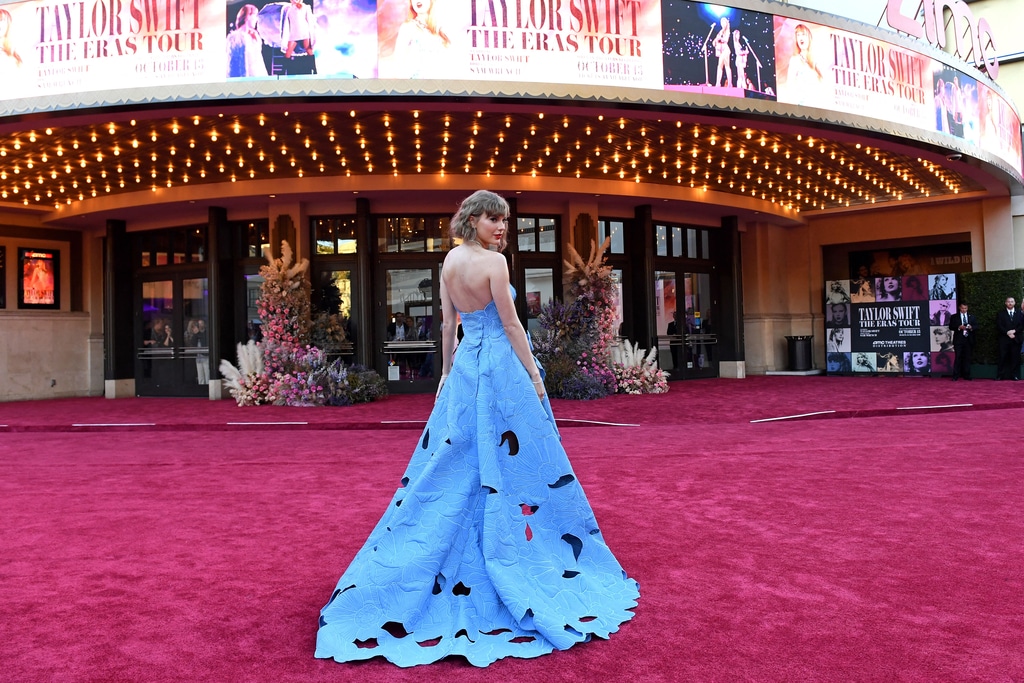 VALERIE MACON/AFP via Getty Images
23. She's never been to therapy. "I talk to my mom a lot, because my mom is the one who's seen everything," Swift told Rolling Stone in Sept. 2019. "God, it takes so long to download somebody on the last 29 years of my life, and my mom has seen it all."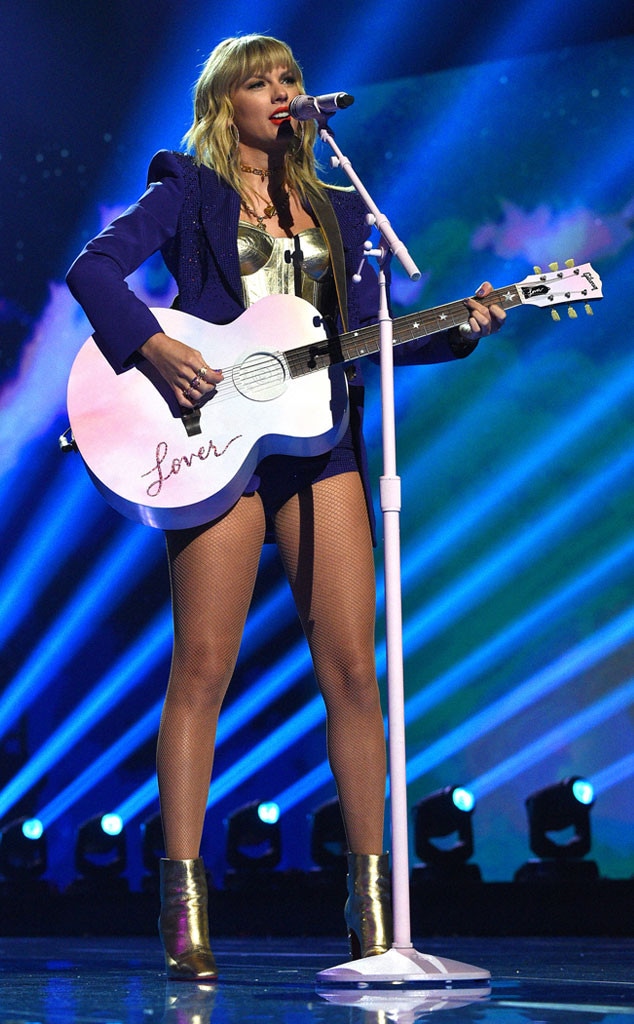 Kevin Mazur/WireImage
24. According to an interview, her favorite lyrics off of her Lover album are, "Ladies and gentlemen, will you please stand? / With every guitar string scar on my hand/I take this magnetic force of a man to be my lover."
25. Swift is one of the highest-paid woman in music. According to a Forbes report, released in August 2019, Swift made $185 million in pretax earnings over that year alone.
26. The 2019 Netflix film, Someone Great, inspired her music, "I cried watching the movie. For about a week, I start waking up from dreams that I'm living out that scenario—that that's happening to me," she told Elvis Duran during an interview. "I'd have these lyrics in my head based on the dynamics of these characters and I went in the studio with Jack Antonoff." The studio session led to the creation of Swift's song, "Death By a Thousand Cuts."
27. She has a special place for her most emotional songs. From "All Too Well" to "The Archer," the superstar reserves the fifth spot on her albums for a heartbreaking ballad.
28. After years of highs and lows, Swift was ready to start anew with her seventh disc Lover. "There are so many ways in which this album feels like a new beginning," Swift said in her September 2019 Vogue cover story. "This album is really a love letter to love, in all of its maddening, passionate, exciting, enchanting, horrific, tragic, wonderful glory."