Westside Gunn recently reflected on how his relationships with various hip-hop legends have impacted his confidence.
Westside Gunn says that connecting with Eminem, JAY-Z, and Kanye West made him realize how "ill" he is. He spoke on his relationship with the hip-hop legends during an interview on SiriusXM's Hip Hop Nation radio show with Torae.
At one point in the conversation, Torae mentioned Westside connecting with the likes of Eminem, JAY-Z, and Kanye West and asked what he's taken away from their meetings. "Not to sound cr*zy — I learned how ill I am," Westside responded. "You heard the names that you just named. They don't get no bigger.
Westside Gunn Attends "And Then You Pray For Me" Release Party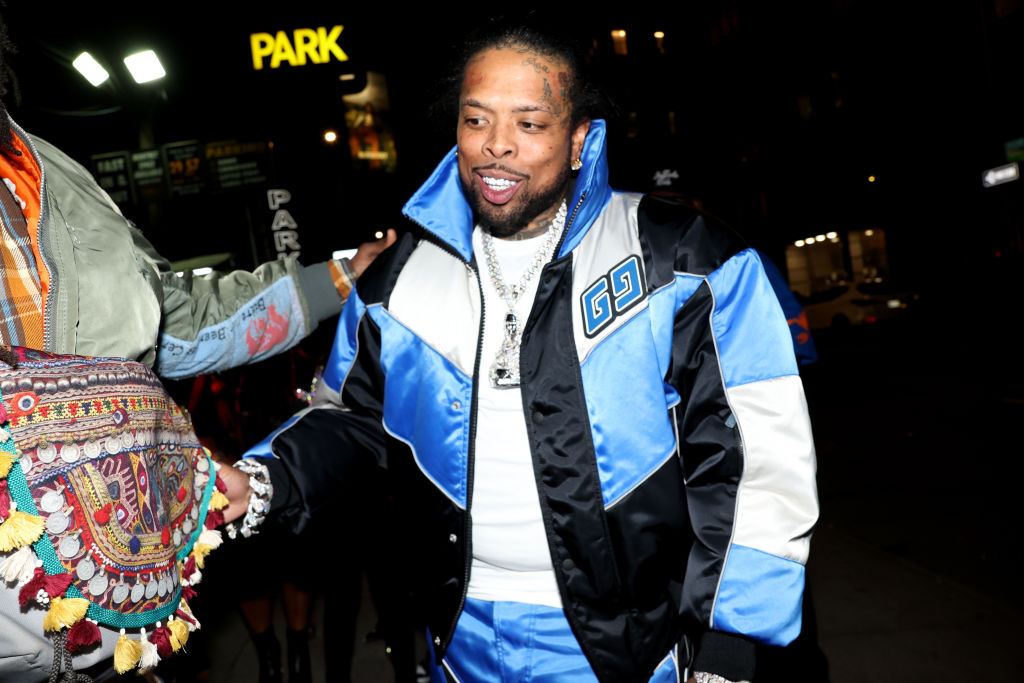 NEW YORK, NEW YORK – OCTOBER 11: Westside Gunn attends the "And Then You Pray For Me" Album. Release on October 11, 2023 in New York City. (Photo by Johnny Nunez/WireImage)
He went on to reveal that JAY-Z was the inspiration for his song, "Steve & Jony." "And these is guys that's my friends, my family," he said. "I could call them and ask them for anything. […] So, that's how you have Virgil [Abloh] on the cover [of Gunn's albums Pray for Paris and And Then You Pray for Me]. The 'Steve & Jony' record that's on the album? That idea came from Hov. […] He called me and him that. […] We was just talking about this album, and he was like, 'Yo, you should name one of them songs that.'" Check out Westside Gunn's full comments below.
Westside Gunn Discusses Inspiration From Hip-Hop Legends
The interview comes on the heels of the announcement that Westside will be teaming up with Conway The Machine and Benny The Butcher for a sequel to their 2019 release What Would Chine Gun Do (WWCD). Appearing on The Complex Sneakers Show on Friday, he teased: "'24 is gonna be probably one of the biggest years for Griselda. For the last couple years, Conway been doing his thing and he has a label, Drum Work, that he's pushing, he's the boss of; and Benny has BSF and he's the the boss of his label. But we are family. There's nothing stronger than us three together. We gotta come together and give people What Would Chine Gun Do 2 — we have to for the culture."