Taylor Swift had mad love for Dwayne "The Rock" Johnson after his new movie, DC League of Super-Pets, featured "ethically sourced versions" of her songs. Read her sweet message to the actor.
Watch: How Dwayne Johnson Supports Taylor Swift's Re-Recorded Music
Dwayne "The Rock" Johnson? More like Dwayne "The Man" Johnson, according to Taylor Swift!
On July 28, the singer found herself on the receiving end of some mad love from the actor when he appeared in a new video to announce that updated versions of "Bad Blood" and "Message in a Bottle" will be featured in his upcoming animated movie, DC League of Super-Pets.
In the tongue-in-cheek clip, shared to Dwayne's TikTok account, the action star blasts "Bad Blood (Taylor's Version)" on his phone. As he quotes a line from the song, his co-star Kevin Hart is unable to hear him—and hilariously mistakes that the 50-year-old was delivering some bad news about his health.
"Your blood's not as bad as you think it is," Kevin quips. "Are you dying? Pray on it."
Amused by the exchange, Taylor replied in a blank space of the comments section, "Leave it to my friend Dwayne to support the ethically sourced versions of my songs."
"Good luck with the film!!" she continued, before referencing Dwayne's past cameo in her "The Man" music video. "Ur the man."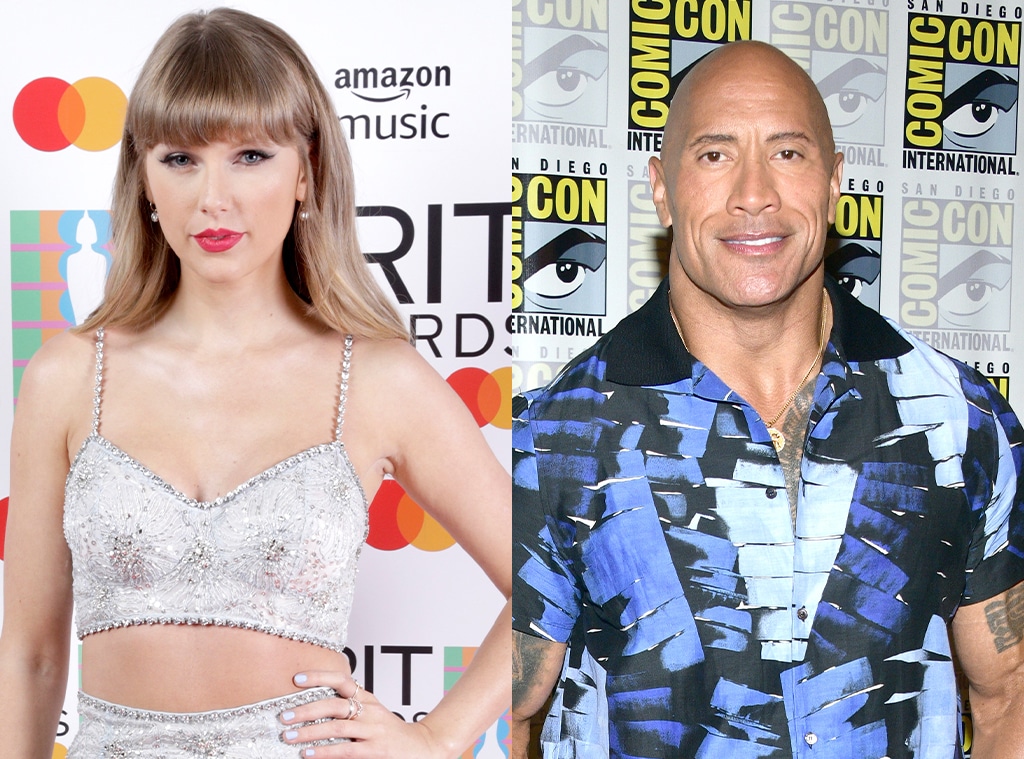 Getty Images
As Taylor fans know all too well, the Grammy winner has been re-recording her music after Scooter Braun sold the masters of her first six studio albums to Shamrock Holdings for over $300 million. As a way to control her album catalog, Taylor released her own versions of 2008's Fearless and 2012's Red last year, as well as re-recordings of the tracks "Wildest Dreams," "All Too Well" and "This Love."
In 2020, she called the process of re-recording her older music "exciting and creatively fulfilling."
She added, "I have plenty of surprises in store."