Hip hop duo Insane Clown Posse is the Detroit cultural institution now, legends of horrorcore rap and local scene veterans. A special page in their colourful history is dedicated to a beef with Eminem.
It all started in the mid-1990s when, allegedly, Eminem wanted to get them to perform at his release party but got his invitation declined. He mercilessly dissed the duo and got shots fired back at him as well. It had been going on for almost ten years until Proof put a stop to it.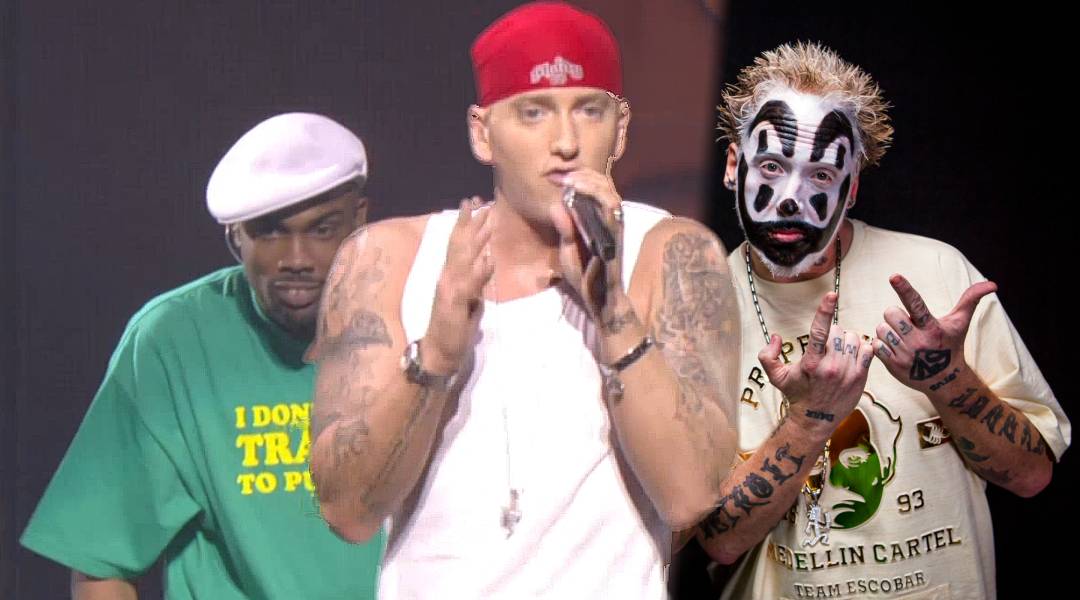 Violent J, one-half of Insane Clown Posse, talked about this story on the Bootleg Kev podcast. The artist wanted to emphasise that the real beef was not that much between them and Slim as between their followers. This is when things could get violent and mostly from the ICP fanbase side:
I always tell people the problem wasn't us and Eminem. It was our camps running into each other. Our guys go out, Juggalo everywhere, psychopathic everywhere. Back then, I could go to an Eminem show wearing an ICP t-shirt, and nobody would bite a kid. But not the other way around. I remember Proof squashing the beef. Rest in peace. It was so dope. I was so happy and honoured to be included in that. He was squashing beefs… 'Cause Em was going around back then dropping crazy names. Then Proof came to the office, to ICP, and then we went bowling and drinking with D12.