After a video of Travis Kelce moving by Taylor Swift's security guard to open her car door spread online, the Kansas City Chiefs tight end set the record straight on what happened.
Watch: Taylor Swift and Travis Kelce's NYC Takeover!
Travis Kelce is making it clear he doesn't have any bad blood with Taylor Swift's security.
The Kansas City Chiefs tight end addressed an online video that showed him moving past a security guard so he could open the "Karma" singer's car door during their recent date in New York City. He wasn't afraid to set the record straight on the Oct. 18 episode of his and Jason Kelce's podcast New Heights when the Philadelphia Eagles center jokingly asked if he received "any pushback from the actual security guards about pushing them out of the way."
"Pushing them out of the way?" Travis replied. "I didn't push him. I placed my hand on the gentleman's back to let him know I was behind him. If I would've pushed him, he probably would've turned around and tased me."
And when Jason teased "that sounds like a way that somebody who pushed somebody would describe" it, Travis called his older brother "ridiculous" and clarified his intentions.
"'Good sir, can you excuse me? I need to get the door, sorry. Thank you,'" the 34-year-old said. "'I'm right behind you. Don't want to startle you. I know it's your job to keep crazy people away. And if you just randomly get pushed in the back while standing in front of a door, that could probably be a little alarming.'"
And for anyone who suggests otherwise, well, Travis indicated you need to calm down.
"No, I didn't one time get security to say anything about it," he added. "I'll tell you what: They're great. They're great, they're good people."
Still, the athlete noted he always wants Taylor to be safe and sound.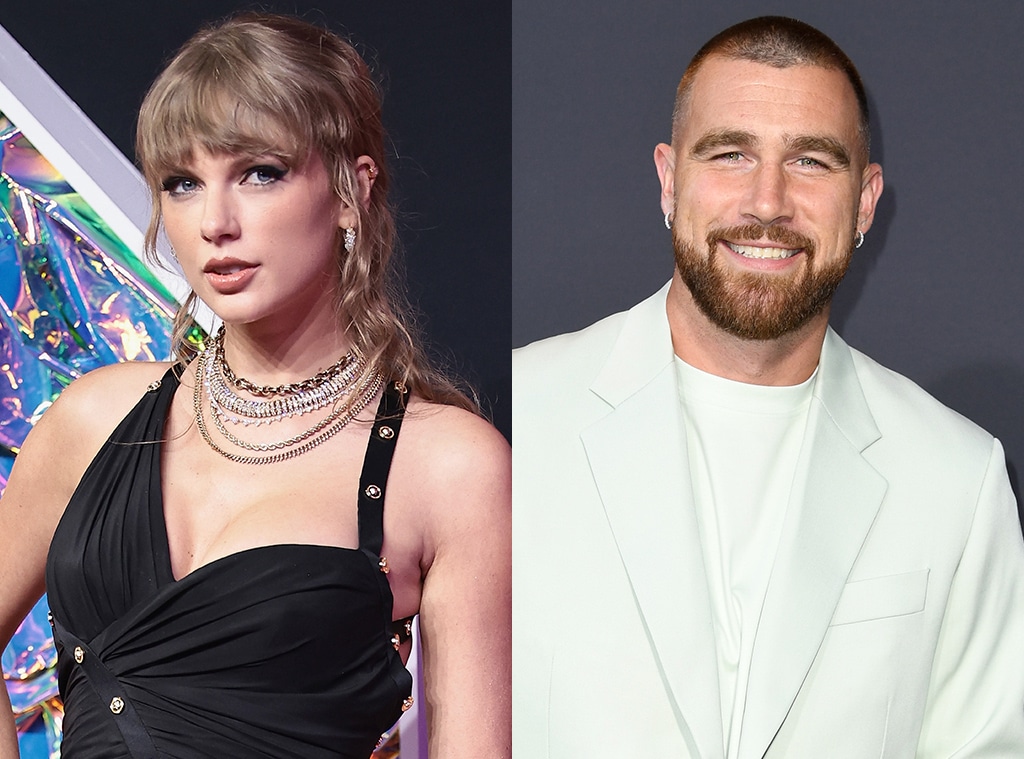 Dimitrios Kambouris/Getty Images; JC Olivera/Getty Images
"I feel like whenever I'm on a date, I'm always having the sense of like I'm a man in the situation. I'm, like, protective, yeah, for sure," he continued. "You always kinda have that feeling or that self-awareness, I guess."
Taylor and Travis were photographed walking hand in hand in New York on Oct. 14 as they made their way to the Saturday Night Live after-party following their cameos on the show. However, this wasn't their only sighting together in NYC. The Grammy winner and the Super Bowl champion were also seen stepping out for dinner at the Waverly Inn restaurant the next night.
To see photos from their outings, keep reading.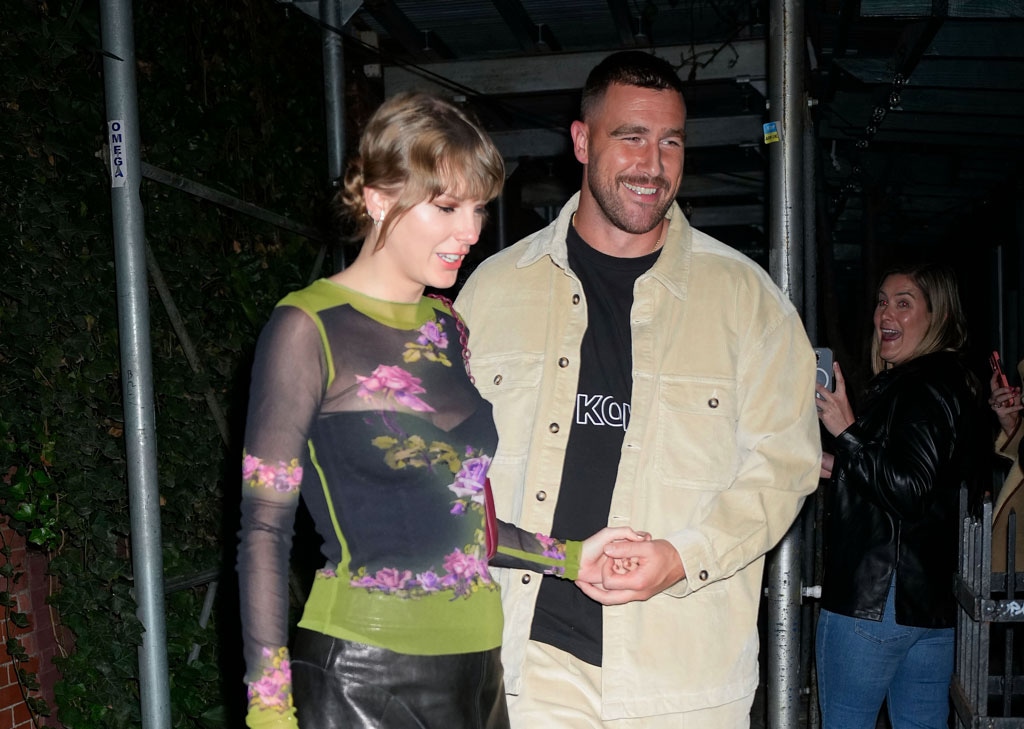 Date Night Done Right
The stylish duo stepped out for dinner at NYC's Waverly Inn on Oct. 15.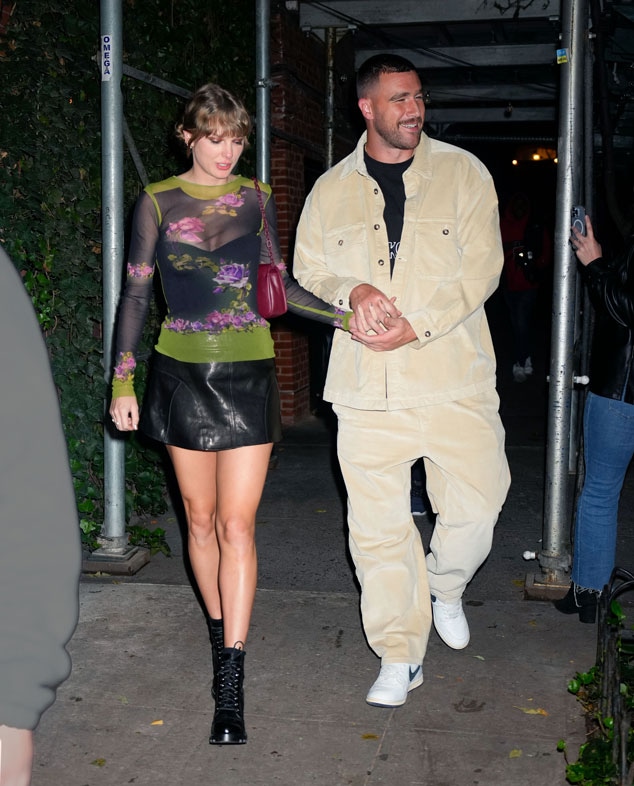 Don't Let Go
For the evening out, the "Lover" singer wore a mesh Jean Paul Gaultier top paired with a leather skirt and boots.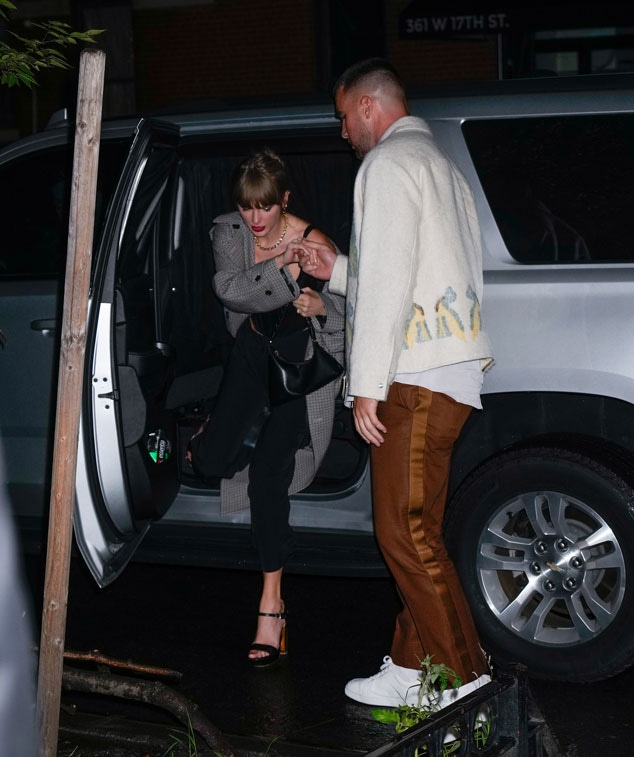 Hand-in-Hand
Taylor Swift and Travis Kelce arrived to Satuday Night Live's after-party in NYC following their cameos on the Oct. 14 episode.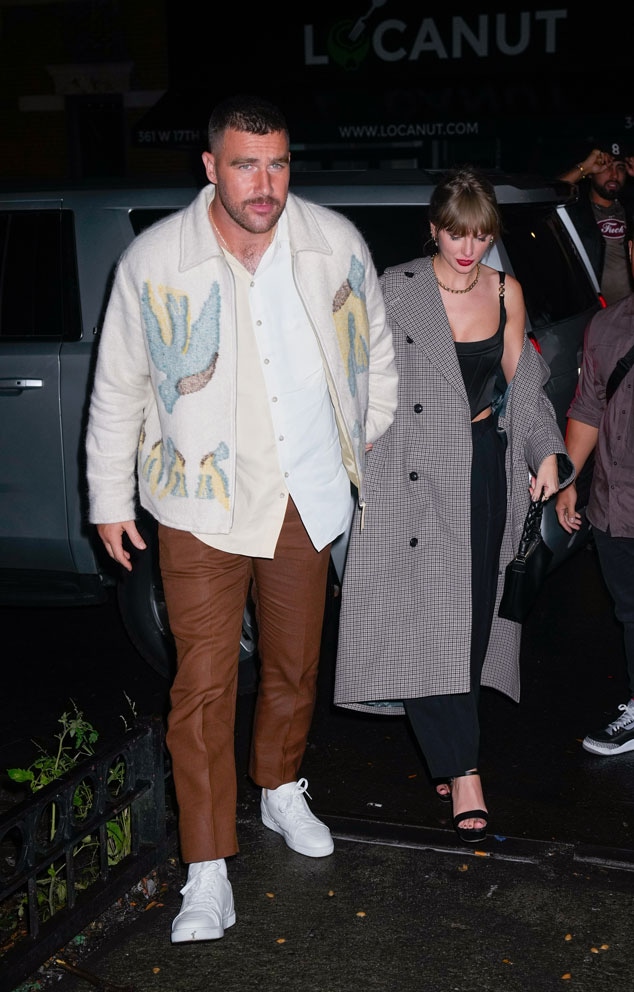 Best Believe They're Still Bejeweled
The duo walked hand-in-hand into Catch Steak NYC.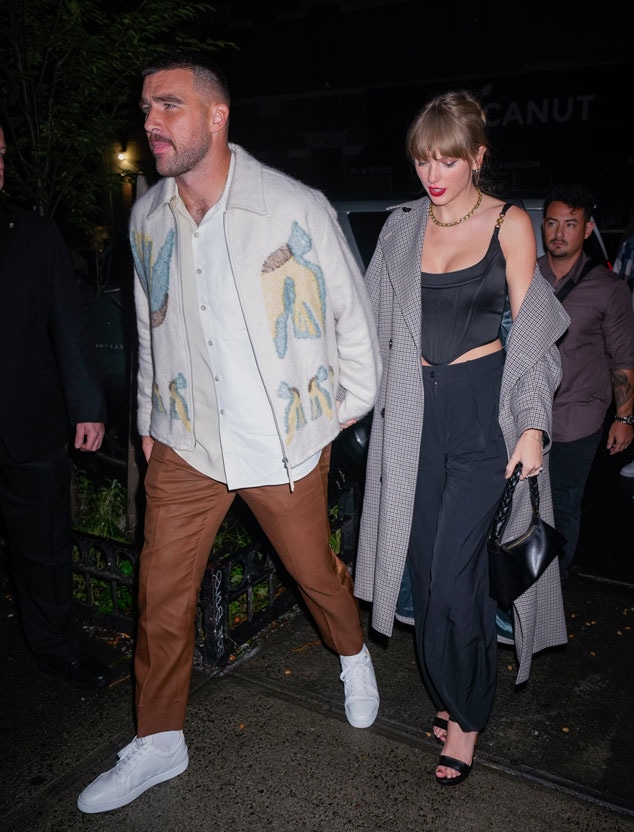 They Never Go Out of Style
The NFL star and the 12-time Grammy winner have been sparking romance rumors since this summer.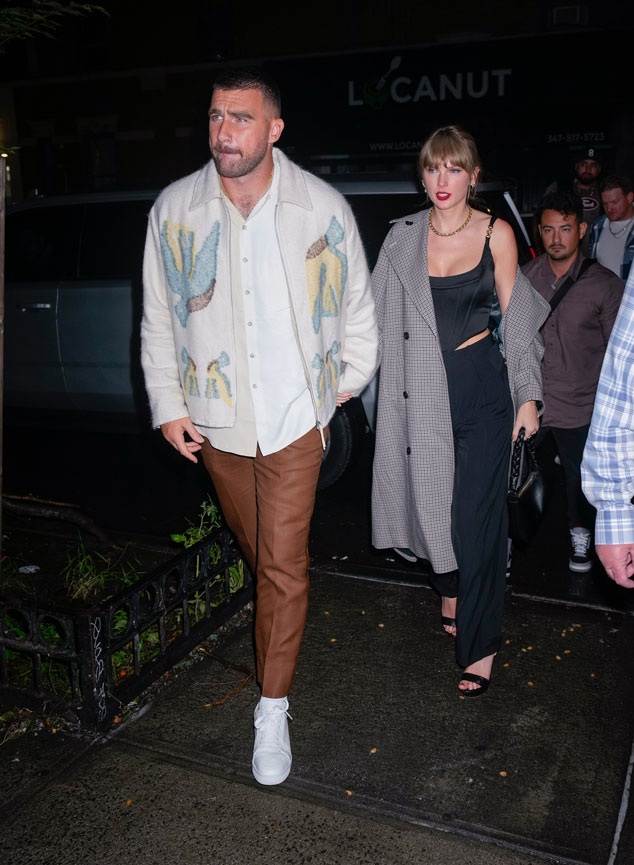 A Total Touchdown
The pair appeared to confim the relationship speculation after she attended his Kansas City Chiefs game in late September.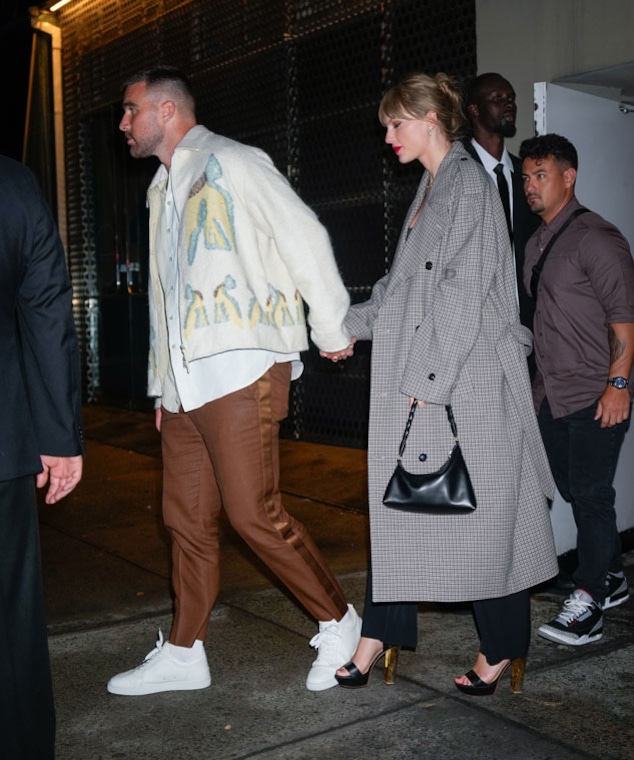 Calling It a Night
The duo was photographed exiting the party early Oct. 15.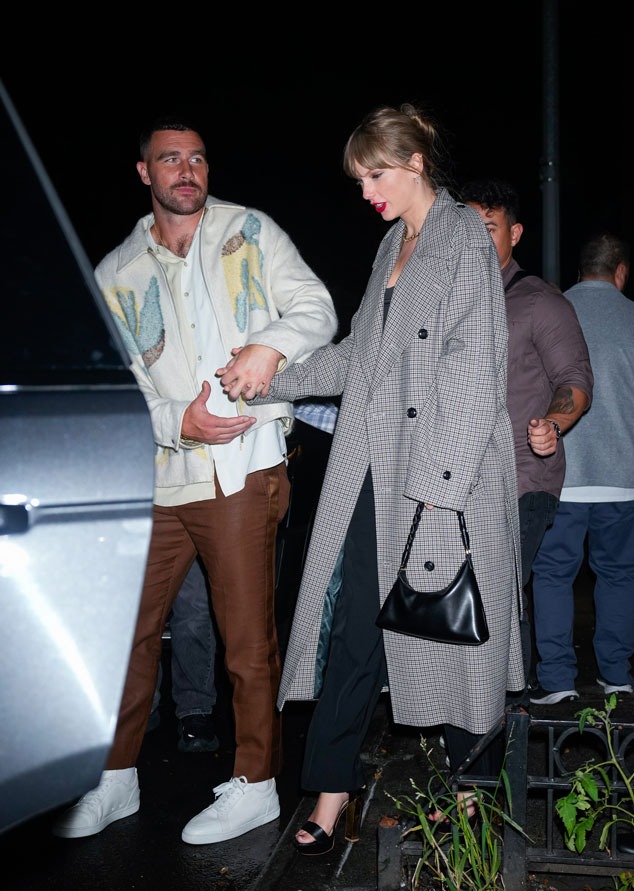 An Enchanting Evening
Oh, what a night!