Thundercat has added to Chris Brown's recent Grammys woes by trolling him while hanging out with some of music and comedy's most elite.
The bass guitar maestro posted a series of photos on Instagram on Tuesday (February 28) showing him rubbing shoulders with Drake, Dave Chappelle, Robert Glasper and James "Jimmy Jam" Harris, one-half of the legendary production duo Jimmy Jam and Terry Lewis.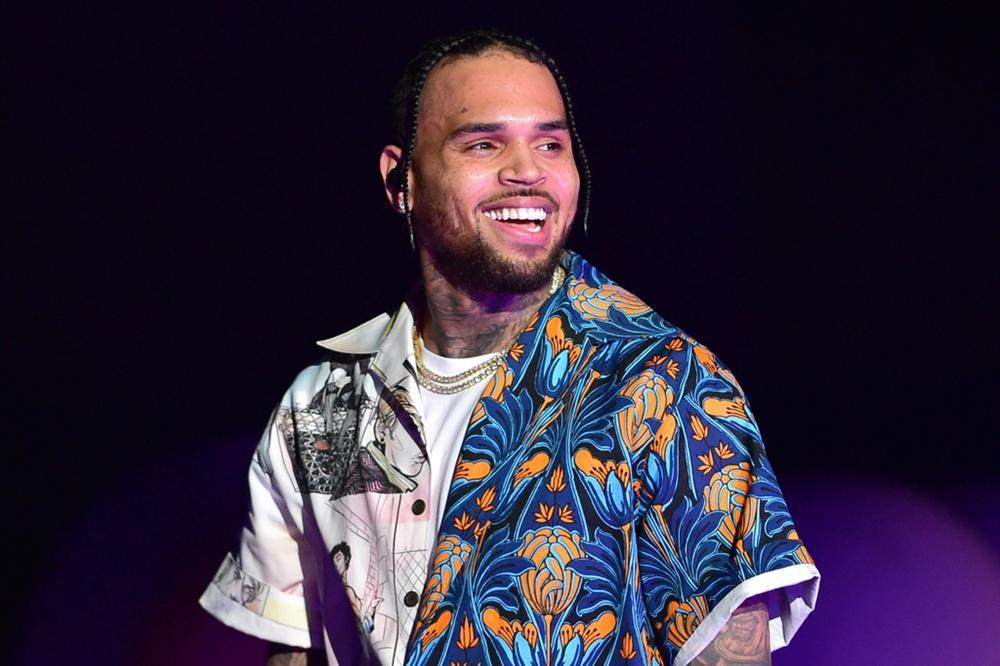 The pictures were taken by photographer Mathieu Bitton at Boosty Bellows, a vaudeville-inspired nightclub in West Hollywood owned by actor David Arquette.
"Who the fuck is Robert Glasper?"…lol," Thundercat wrote in his Instagram caption.
Jimmy Jam also joined in on the fun, adding a comment on Bitton's Instagram post that read: "[goat emojis] Dave, Drake, Thundercat, me. Nice pic … but remind me again who the f**k is Robert Glasper?"
Thundercat's caption referenced the insulting question Chris Brown asked his Instagram followers last month after his Breezy LP lost out to Robert Glasper's Black Radio III in the Best R&B Album category at the 2023 Grammy Awards.
"I Gotta get my skills up.. ima start playing the harmonica," Brown added in a follow-up Instagram Story, seemingly throwing shade at Glasper's jazz background and multi-instrumental chops.
The R&B star repented shortly after, sharing a DM he had sent Glasper apologizing for his comments while congratulating him on his fifth Grammy win.
"Congratulations my brother..," Brown wrote in the message. "I would like to apologize if you took offense to my reaction at the Grammys.. you were not the intended target and I know I came off really rude and mean. After doing my research I actually think your amazing…"
"THE ORGANIZATION ISNT DOING US OUR DUE DILIGENCE. YOU AND I SHOULD never be in the Same categor [sic]…, two totally different vibes and genres," he continued. "So from one black man to another.. CONGRATULATIONS.. HOPE YOU ARE ABLE TO FEED YOUR FAMILY FOR LIFE. God bless my G."
Nevertheless, Robert Glasper had the last laugh by printing up T-shirts adorned with the phrase: "who the fuck is Robert Glasper?" Days later, the Houston, Texas native revealed the shirts had sold out and he'd be donating some of the profits to a charity in New Orleans that provides free music lessons to underserved youth.
"Thanks for the support," Glasper wrote on Instagram. "A portion of the proceeds from this shirt will be donated to the Community Music Center of New Orleans. A nonprofit created to share the music culture and music education in New Orleans, providing free music lessons to underserved youth. I can't thank y'all enough for supporting this cause."
Chris Brown jab aside, Thundercat and Drake hanging out was an unexpected sight that excited many fans.
"He needs to work with you asap," one fan wrote under Thundercat's Instagram post, while another asked: "Is it possible we can get a drake song where he raps about jojos bizarre adventure? You know what you gotta do."
According to music journalist Miki Montebello, Thundercat once told him that he's down to do a funk album with Drake inspired by his uncle, the legendary bassist Larry Graham. "He enthusiastically agreed that would be amazing," Montebello wrote.
The Brainfeeder signee is no stranger to working with rap royalty having collaborated in the past with Kendrick Lamar, Mac Miller, Childish Gambino, Pharrell, Wiz Khalifa and most recently A$AP Rocky.
Thundercat's last album It Is What It Is arrived in 2020 and was partly inspired by the death of Mac Miller, with whom he was close friends. The project won Best Progressive R&B Album at the 63rd Grammy Awards — without being dissed by Chris Brown.