First they were friends, then they were dating, then they were married, then they weren't talking… And now… Can anyone keep up?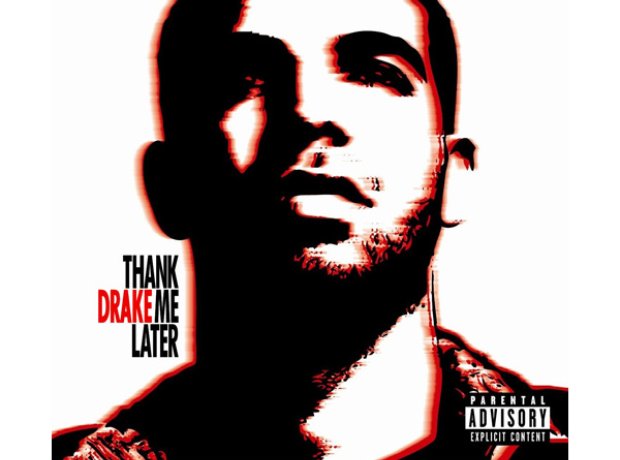 1. It all started when Drake said he wanted to marry Nicki Minaj.
When Drizzy released his debut album 'Thank Me Later', there was on lyrics in particular that got everyone talking. "I love Nicki Minaj/ I told her I'd admit it/ I hope one day we get married just to say we f***ing did it/ And girl I'm f***ing serious/ I'm with it if you with it/ Cause your verses turn me on and your pants are mighty fitted". That's one way to start dating rumours.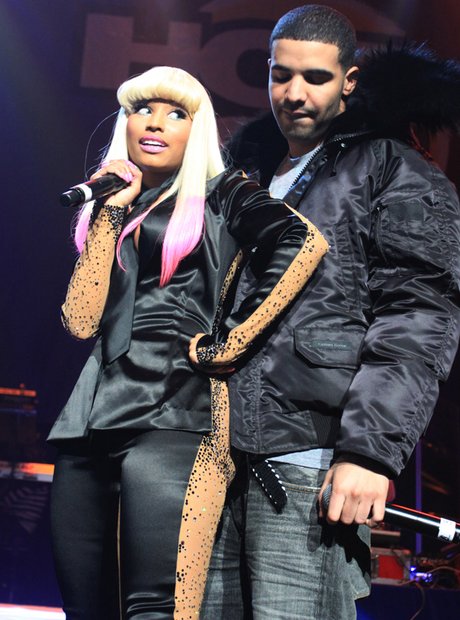 2. Nicki Minaj and Drake fuelled dating rumours with a raunchy performance in 2010.
Back in 2010, before the days of 'Anaconda' lap dances, Nicki Minaj brought Drake on stage for her Hot 97 Thanksgiving Thank You Concert and the two apparently shared a kiss at the end of the song, although Nicki did tell the audience; "I still got my lipstick on! I know you New York – don't be starting something."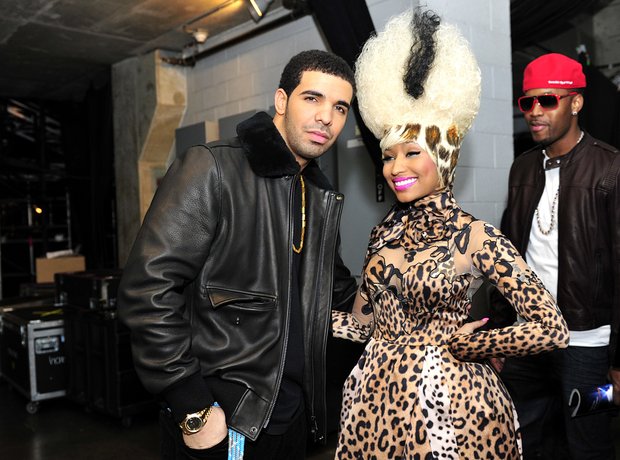 3. Drake: "I've always really, actually, really had a crush on her".
Both Drake and Nicki sat down for an interview with MTV2's Sucker Free Countdown and addressed the relationship rumours. "I saw Nicki for the first time and, like, literally fell in love" Drizzy said. "I've always really, actually, really had a crush on her, always really loved her, and she's always just looked at me as, like, her little brother." Poor Drake.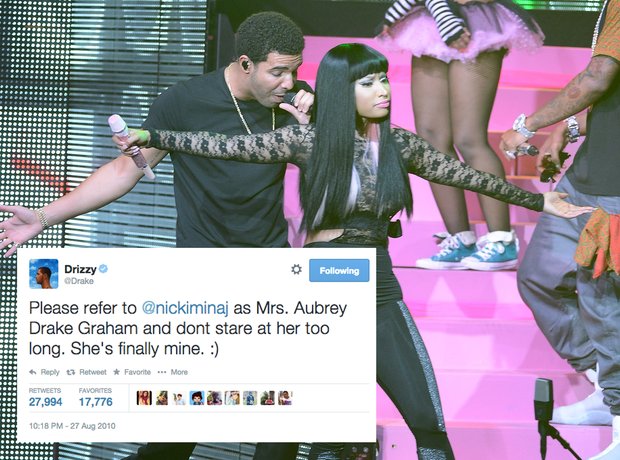 4. A year later and the two were getting Twitter-married!
Twitter users everywhere went into shock when Drake tweeted; "Please refer to @nickiminaj as Mrs. Aubrey Drake Graham and dont stare at her too long. She's finally mine. :)." The new Mrs Drizzy re-tweeted the unexpected tweet and added, "Yes, its true. Drake and I tied the knot."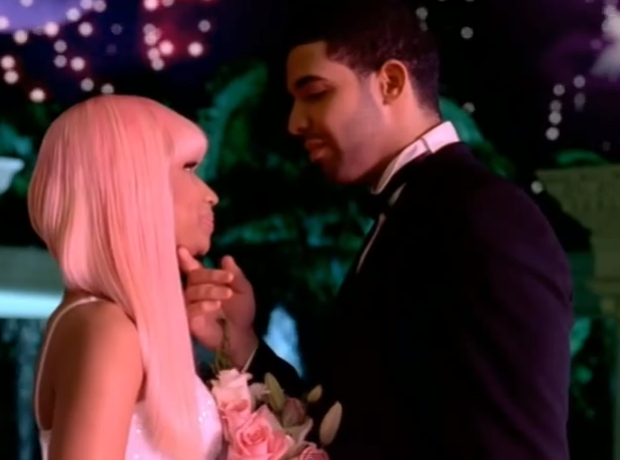 5. Wait… Are they married yet or not?
When Nicki dropped 'Moment 4 Life' in 2010, featured artist Drake rapped "Me and Nicki getting married today" as he appeared alongside her in a wedding-themed video. In an interview with MTV Nicki said; "Obviously, Drake and I, we've played around so much with the whole marriage thing and stuff like that, so people have come to be kind of intrigued about us". Drake added; "I love that girl, man. I'm not going to lie to you. The twist of it, the concept of it, I don't want to give it all away".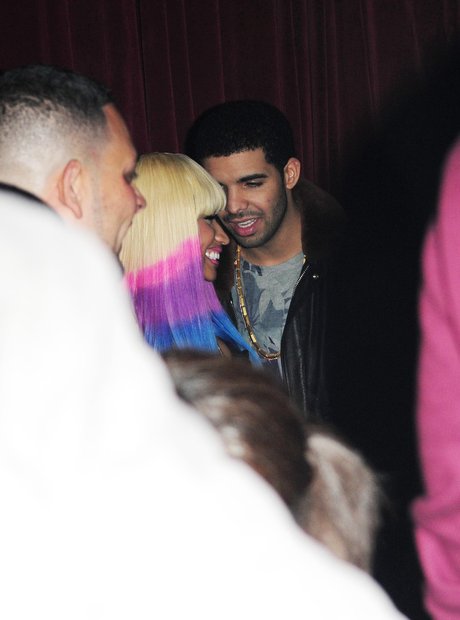 6. What exactly went down between Drake and Nicki Minaj on New Years Eve 2010?
Although they both hosted separate parties in Miami for New Years Eve in 2010, Drizzy headed to Nicki's All Pink Everything party after the countdown and the two were spotted having a private moment. Word is they were also spotted leaving together at 4am… Picture: Getty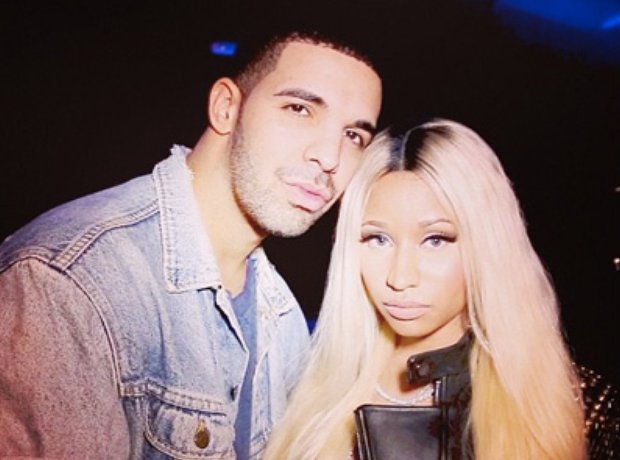 7. Drake revealed he loves the more 'natural' Nicki Minaj.
"If there's any woman in my life that's the ideal woman for me, it's definitely Nicki" Drake told The Daily Beast. "I like the stripped-down Nicki. I like Nicki with no makeup, black hair, some casual clothes in a recording booth rapping an amazing verse. That's sexy to me. I know some great women, but all jokes aside, Nicki is somebody I could spend my life with because I think we understand each other."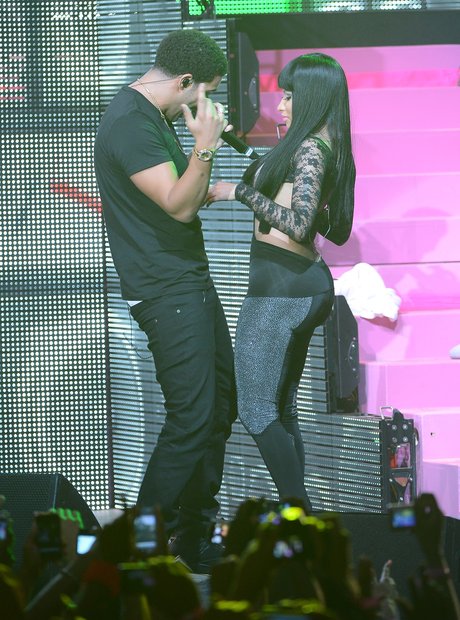 8. That same month Drake opened up about their 'marriage' tweets.
When Elle asked Drake what those tweets were all about, Drake reiterated his previous statement. "I don't know if we were really pretending. I'd marry Nicki. I think Nicki would be one of the only people that would understand me at the end of all of this and be able to love me."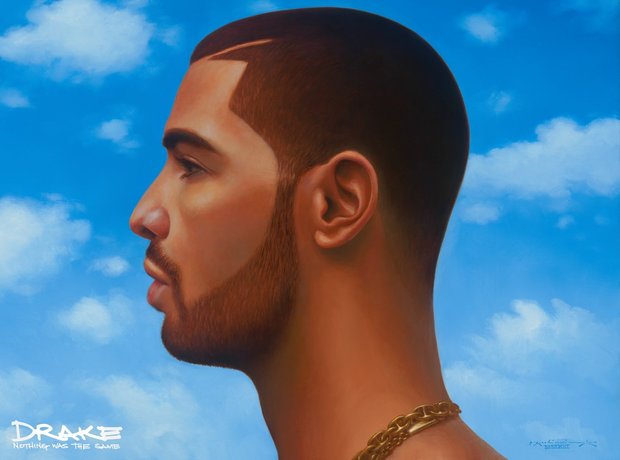 9. Uh oh. Then came trouble in paradise for Drizzy and Nicki.
When Drake dropped his 'Nothing Was The Same' track 'Tuscan Leather' in 2013, it was evident that something serious had happened between the two friends. "I gotta stay with the family," Drake raps on the track. "Not even talkin' to Nicki / Communication is breakin' / I dropped the ball on some personal sh*t, I need to embrace it / I'm honest. I make mistakes. I'd be the second to admit it / Think that's why I need her in my life, to check me when I'm trippin'."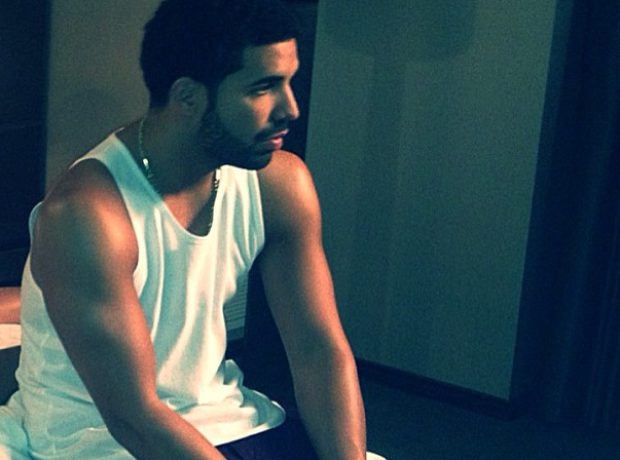 10. Soon after the song was released, Drake explained the lyric.
Drizzy admitted that although the two label-mates were cool when it dropped, eight or nine months earlier they weren't talking. "I choose to express personal things in my music and I don't ever do it with malice. I hope that when she hears that line, she understands that what I'm saying is that she's necessary in my life and that I care about her. It's never with bad intentions. I did express that, and I did also fix that, which I'm happy about."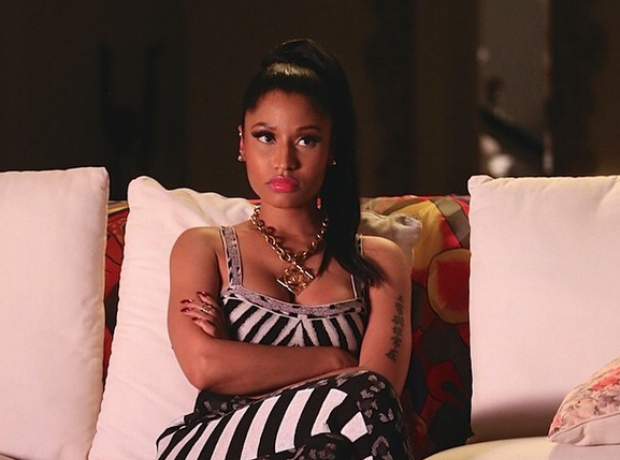 11. Not long after, Nicki Minaj revealed the real reason that she fell out with Drake.
Nicki was angry that Drake didn't include her, or any of their Young Money family on the album. "I'm Young Money 'til the death of me," she told DJ Whoo Kid. "Drake can do what Drake do, but Nicki Minaj is a whole different person. I think your team is your team. Who gives a f**k about trying to be different? I'm always going to want my team to be a part of my project, no matter what, in some way."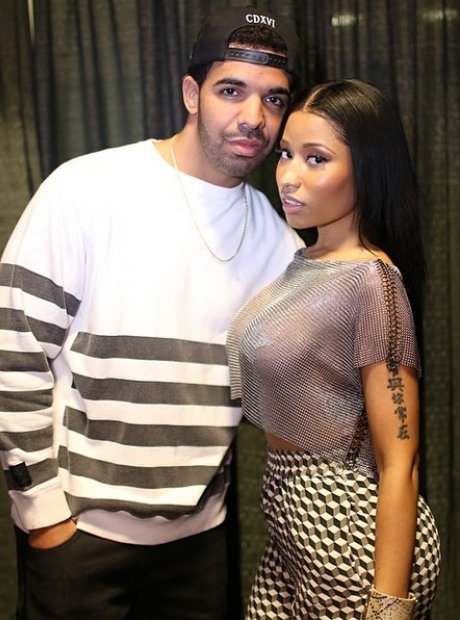 12. Last year Drake confirmed that he and Nicki hadn't been close… In that way.
"Me and Nicki are like family," he said on The Ellen show. "I just love Nicki with all my heart. We haven't really shared like intimate moments." That sounds a bit hesitant though, doesn't it?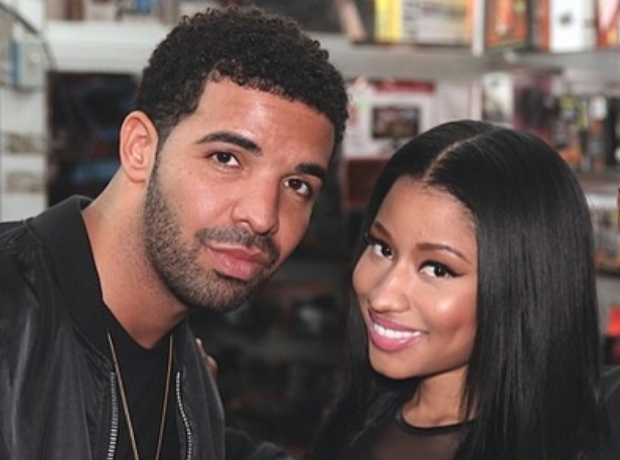 13. In 2013 they were not only friends again, but there was more marriage talk!
After a stint of dating Rihanna (again), Drake went back to being single earlier this year, which left the gate open for Nicki. "One day I will run away with Drake and get married, but right now it's just a fantasy," Minaj said in an interview with Vice's i-D section.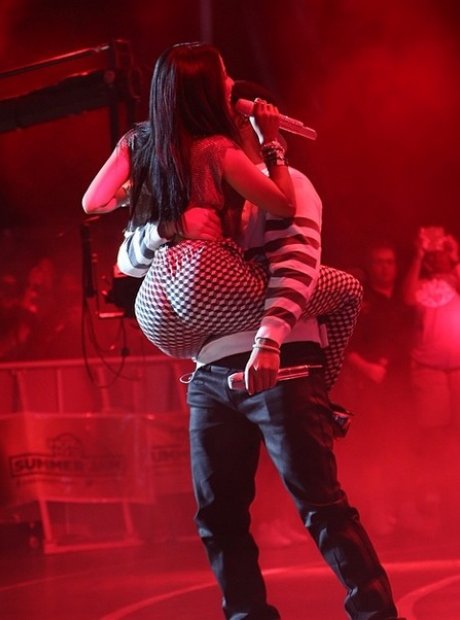 14. And they certainly looked close at Summer Jam back in June.
When Drizzy joined Nicki on stage as she headlined Hot 97's 'Summer Jam' this year, the two obviously had serious chemistry. And if you didn't work it out at first, you definitely would have when you saw this happen mid-concert.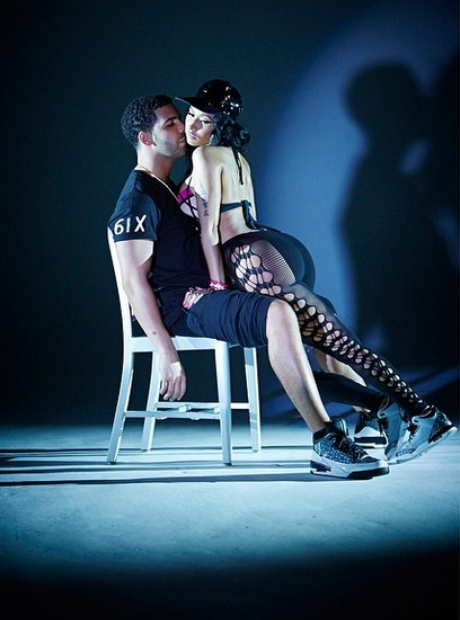 15. Now Nicki Minaj has given Drake a lapdance in the infamous 'Anaconda' video!
The internet almost exploded when it saw the wild lapdance Nicki Minaj gave Drake in her new 'Anaconda' video. Drizzy took to Twitter to confirm that he was happy he was selected for the cameo. "Def the best invite to a video shoot EVER. #ViewsFromMyChair #MyAnacondaWasWayUp" he tweeted. What does the future hold for these two?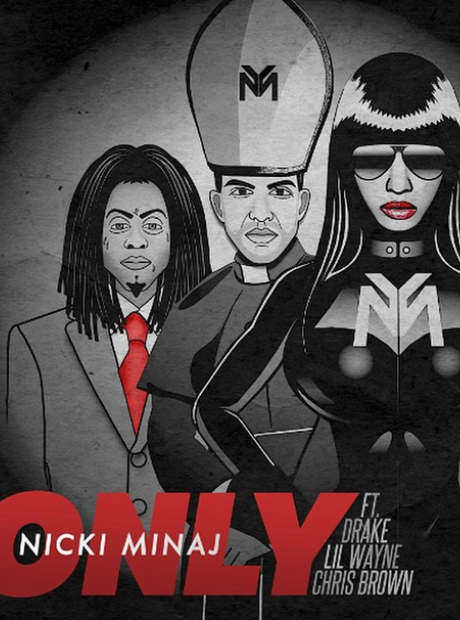 16. Nicki Minaj and Drake cleared some thing up about their history on new track 'Only.'
Nicki couldn't have put it clearer when she opened up new song 'Only' with the lyric; "I never f***ed Wayne, I never f***ed Drake." When Drake came in for his verse on the track he followed suit, rapping "I never f***ed Nicki, cause she got a man. But when that's over, i'm the first in line." Well, word is that Nicki and her man are now over.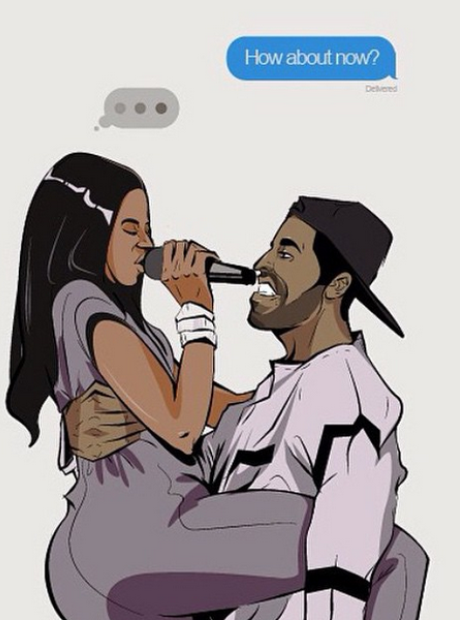 17. Nicki and her man did split up, and Drake wasn't waiting about…
Rumours were flying that Nicki and her long term partner had broken up. They were further confirmed when Drizzy posted this image on Instagram. We all remember what you said in 'Only', Drake! Picture: Instagram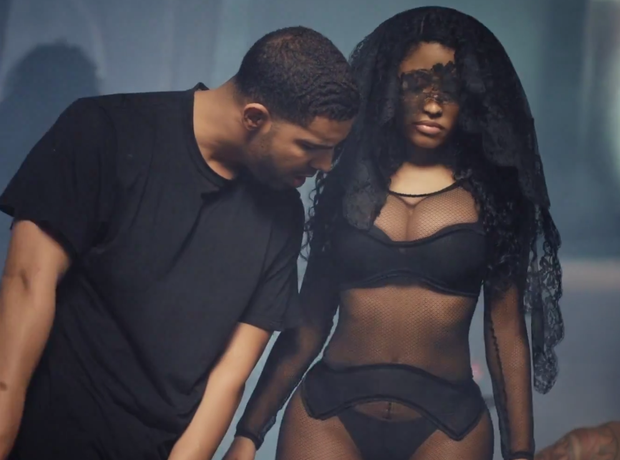 18. Drake makes another appearance in a Nicki Minaj video, this time in 'Only'.
The rapper was also joined by Lil' Wayne and Chris Brown in the video, which marked the second time Drizzy had appeared in one of Nicki's video from 'The Pinkprint'.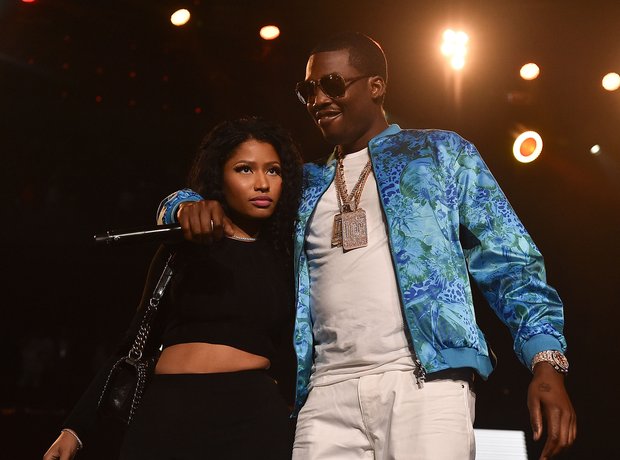 19. All rumours of Nicki & Drake being an item are forgotten as Nicki confirms she is dating Meek Mill.
The two have been looking very loved up as of late.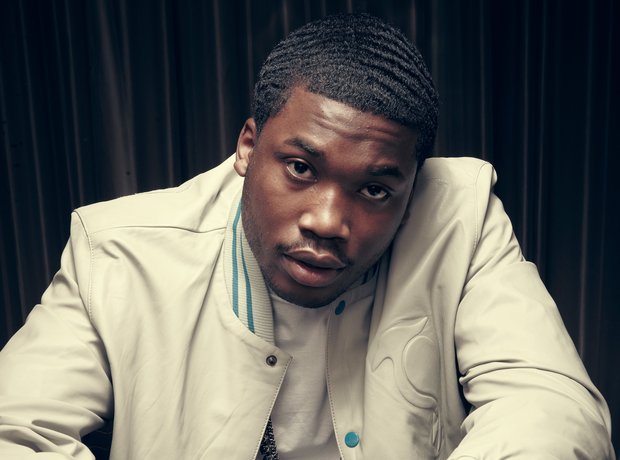 20. Meek Mill calls out Drake on Twitter, saying "He doesn't write his own raps."
Meek took some serious shots at Drizzy, claiming that Drake uses a ghost-writer and he would never have featured Drake on his new album had he known. This puts Nicki Minaj in a very awkward position…. But she's yet to speak up on the beef.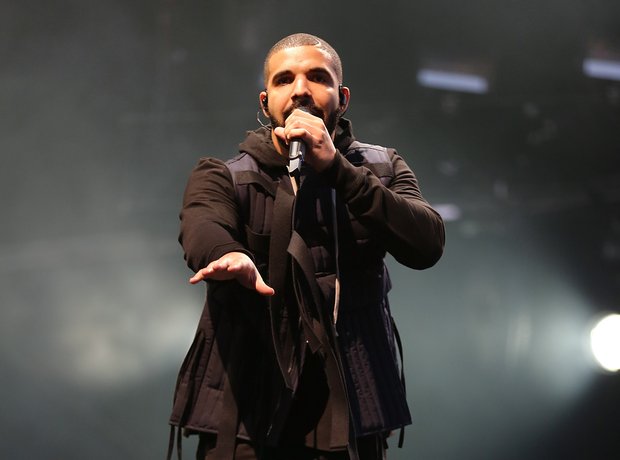 21. Drake hints that he may have hooked up with Nicki in the past.
Drake responded to Meek Mill's claims with a cryptic diss track called 'Charged Up'. In the song he suggested he may have secretly dated Nicki Minaj in the past. "Rumour has it that I either f*cked her or I never could, but rumour has it, hasn't done these n*ggas any good," he rapped. Picture: Getty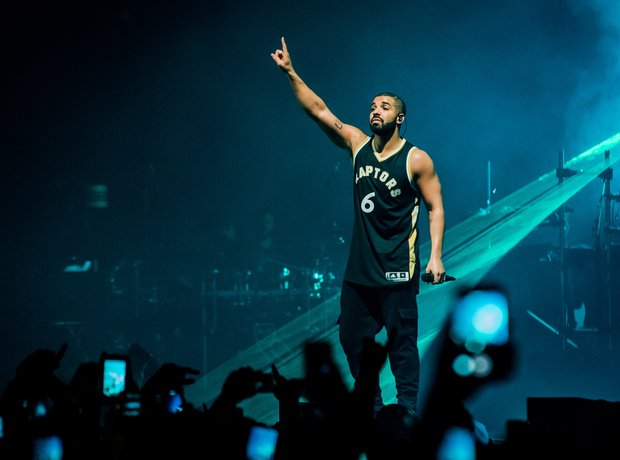 22. Drake then unleashed another diss track referencing Nicki Minaj.
Not content with 'Charged Up', Drake fired off another diss track called 'Back To Back', which referred to Nicki's relationship with Meek. "Shout out to all boss b*tches wifing n*ggas/ Make sure you hit him with the prenup/ Then tell that man to ease up." Picture: Getty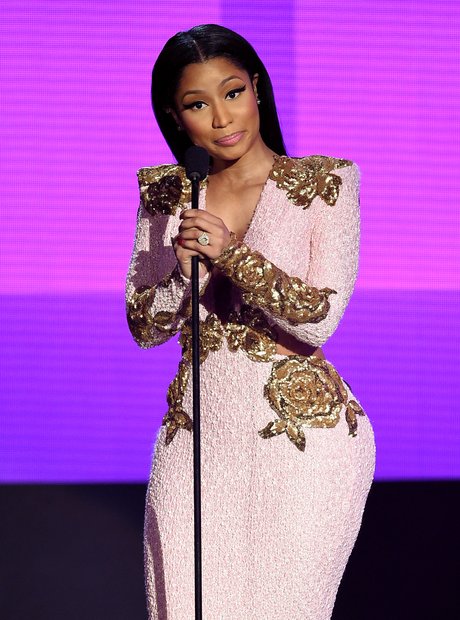 23. Nicki Minaj thanks Drake ahead of Meek at the AMAs.
In midst of Drake's feud with Meek, Nicki Minaj sparked an internet frenzy by thanking Drake ahead of her boyfriend during an AMAs acceptance speech for 'Favourite Hip Hop/Rap Artist'. Picture: Getty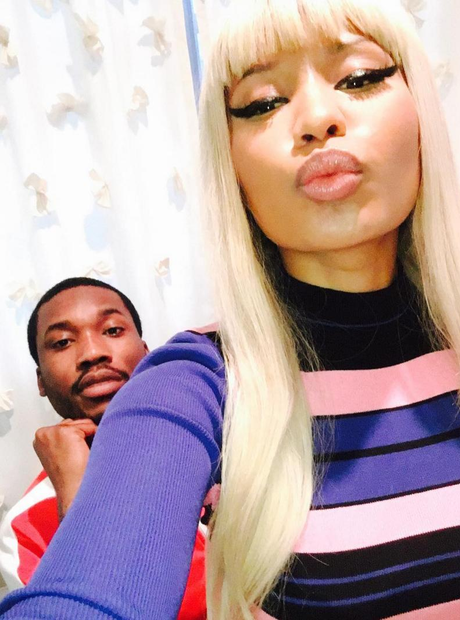 24. Nicki Minaj reveals that she wants the feud to be over.
Speaking up on the feud between Drake and Meek for the first time, she told The New York Times: "I hate it. It doesn't make me feel good. You don't ever want to choose sides between people you love. It's ridiculous. I just want it to be over." Picture: Instagram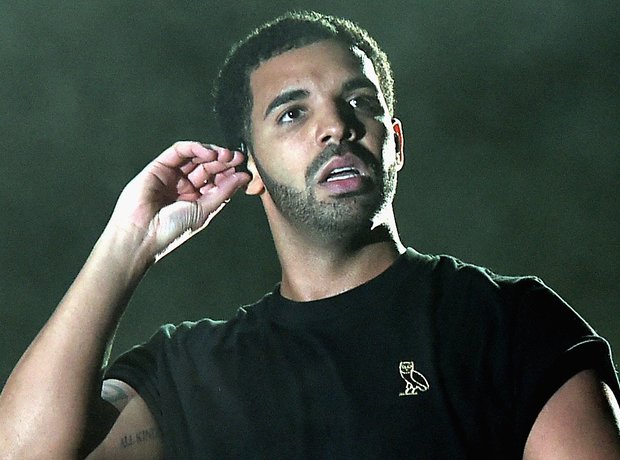 25. Drake admits that he no longer speaks to Nicki Minaj.
In an interview before the release of his album 'VIEWS', Drake revealed that his relationship with Nicki Minaj had deteriorated. "I understand what love is and I understand her personal situation," he said. "She dealt with me how I would expect her to. Picture: Getty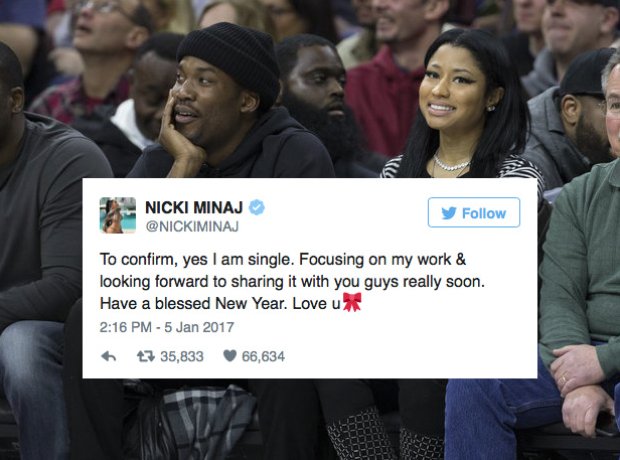 26. Nicki Minaj confirms that she has split up with her long-time boyfriend Meek Mill.
Nicki Minaj broke the news via Twitter. She said: "To confirm, yes I am single. Focusing on my work and looking forward to sharing it with you guys really soon. Have a blessed New Year. Love u." Fans have started speculating about Drake making a move. Picture: Getty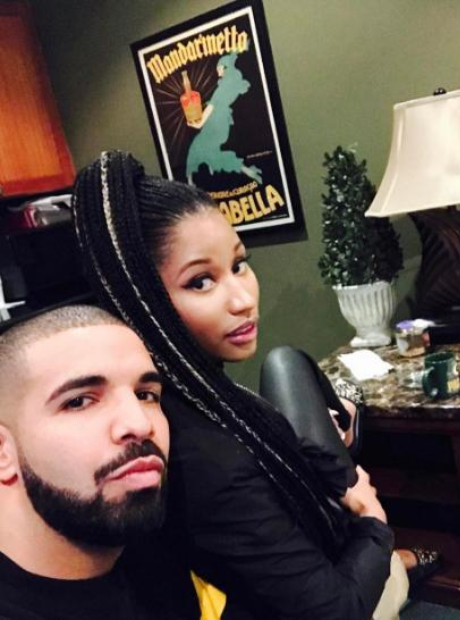 27. Nicki Minaj and are spotted back together in the studio.
The pair appear to resolved their differences and are rumoured to be working on Nicki Minaj's new album. Picture: instagram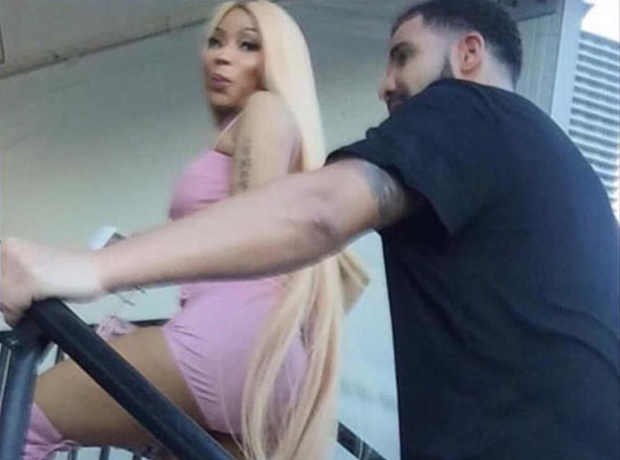 28. After collaborating on 'No Frauds', the pair were seen getting really close at a charity event.
Nicki Minaj sparked fresh rumours about a relationship after the pair were seen disappearing up a staircase together at charity football event. What happened? Picture: Instagram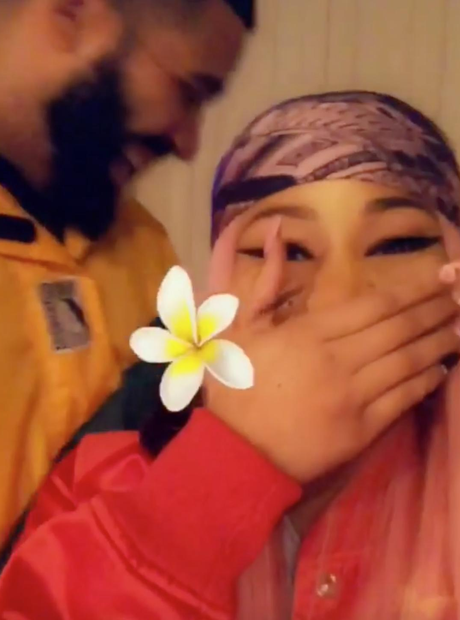 29. Drake mocks Nicki Minaj for working with Tekashi 6ix9ine…
Talk about Drake and Nicki Minaj's unmistakable chemistry resurfaced again in August 2018 after a video surfaced showing the pair flirting. In the video shot by Nicki Minaj, Drizzy can be seen mocking her collaboration with controversial rapper 6ix9ine, while she giggles in front of the camera. Picture: Instagram