Taylor Swift is bringing her "1989" era back in full force. She's even getting The Squad back together.
Swift seemingly took a break from cheering on rumored boyfriend and Kansas City Chiefs player Travis Kelce for a girls' night out in New York City on Saturday.
The "Anti-Hero" singer was spotted hanging out in the NoHo area with friends Selena Gomez, Gigi Hadid, Sophie Turner and Brittany Mahomes. Gomez and Hadid were famously labeled as members of Swift's squad, or friend group of successful women, in the late 2010s.
Swift and Mahomes, wife of Chiefs quarterback Patrick Mahomes, have recently bonded over their NFL connection. During the Chiefs' Oct. 22 game against the Los Angeles Chargers, Swift and Mahomes were seen sitting and dancing alongside each other. In a moment of excitement following the Chiefs' first touchdown, the pair teamed up for a celebratory handshake.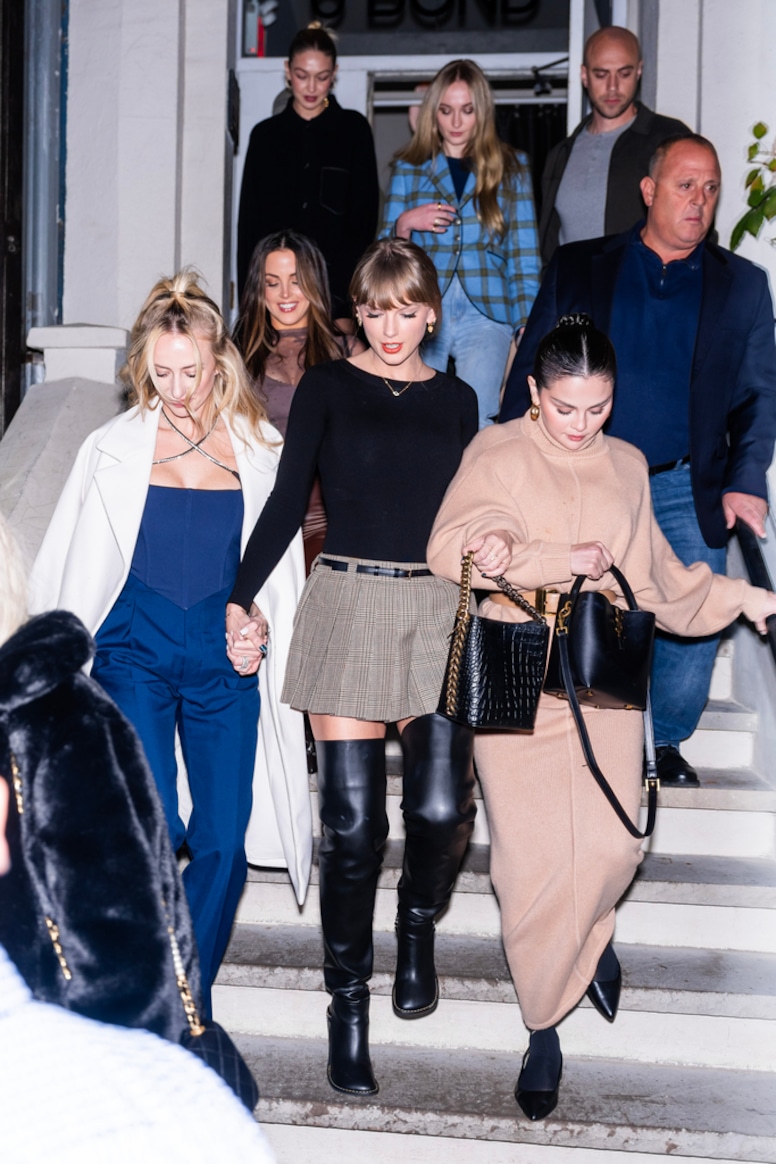 The pop superstar and soccer veteran also paired up for some game-time celebration during the Chiefs' match against the Denver Broncos on Oct. 12. Swift and Mahomes made for a peppy duo, excitedly cheering throughout the game.
Mahomes isn't the only Swift pal who's joined the singer for Kelce's games. Turner, alongside stars Blake Lively, Ryan Reynolds and Hugh Jackman, appeared at the Chiefs' Oct. 1 game in New York. The "Game of Thrones" actress was spotted in the booth and walking out with the Grammy-winning singer at the end of the game.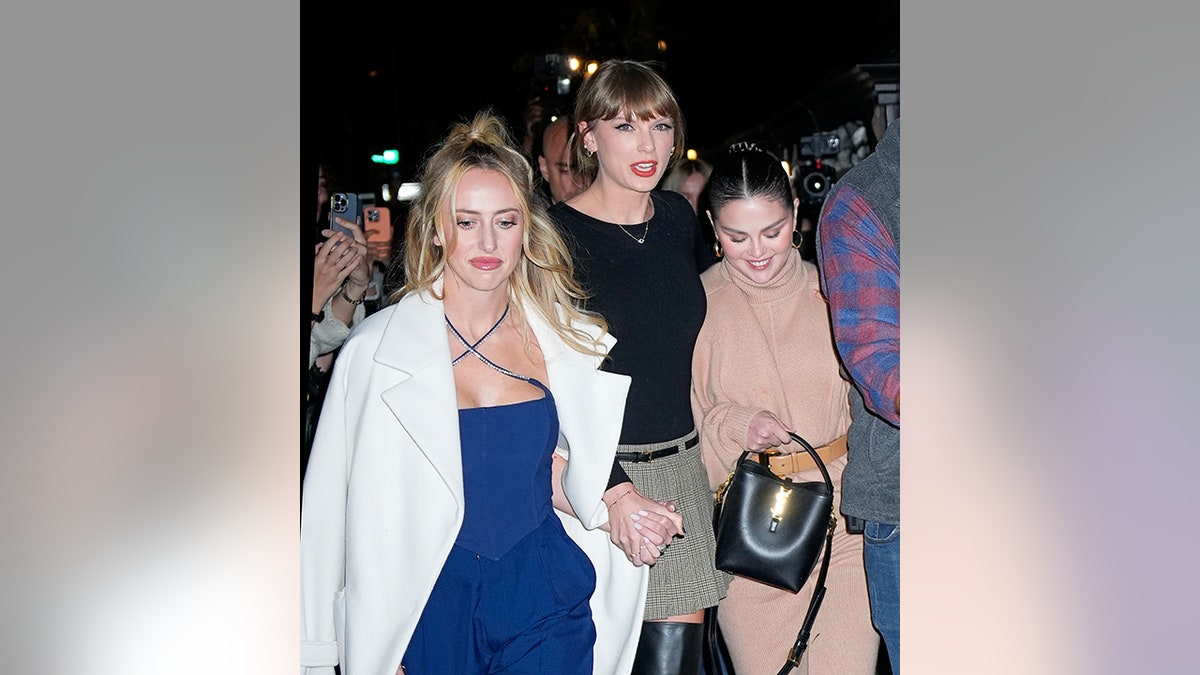 With the release of "1989 (Taylor's Version)," a rerecording of Swift's 2014 album of the same name, Swift reflected on her decision to prioritize her female friendships in her mid-20s as a response to the "slut shaming" she claimed she was subjected to in the media.
"I swore off hanging out with guys, dating, flirting, or anything that could be weaponized against me by a culture that claimed to believe in liberating women but consistently treated me with the harsh moral codes of the Victorian era," Swift wrote in the album's prologue. "Being a consummate optimist, I assumed I could fix this if I simply changed my behavior. I swore off dating and decided to focus only on myself, my music, my growth and my female friendships."