The singer has a private jet, security and can't go out on bad days. Here's why.
Taylor Swift may sing about universal truths, but her life is decidedly different.
Fame, she said, has allowed her to splurge on things like a private jet ("Isn't that crazy?" she said in Esquire) but it's also forced her to lose a bit of autonomy.
"I fought the idea of having security for a very long time, because I really value normalcy. I really do. I like to be able to take a drive by myself. Haven't done that in six years," she told the magazine. "[Even in Tennessee, my bodyguards] have to be in a car behind me because just the sheer number of men we have in a file who have showed up at my house, showed up at my mom's house, threatened to either kill me, kidnap me, or marry me. This is the strange and sad part of my life that I try not to think about. I try to be lighthearted about it, because I don't ever want to be scared. I don't want to be walking down the street scared. And when I have security, I don't have to be scared."
There have been a lot of changes in Swift's life recently. The singer, 24, recently moved to New York City and is planning to release her new album, "1989" later this month. And despite recently moving to a place that many stars call home, New York City, Swift said she won't leave her home if she's having a bad day, so that she doesn't accidentally snap at a fan.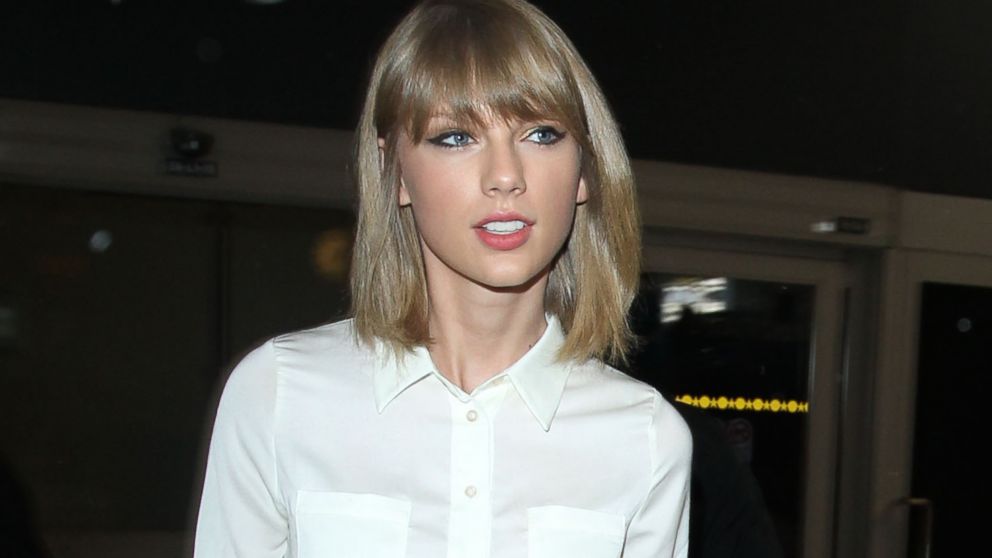 Taylor Swift is pictured on Oct. 21, 2014 in Los Angeles.
"It's a social situation every time I go out," she explained. "I just have to wake up in the morning and say, 'How am I feeling today? If someone asks for a picture, am I gonna feel imposed upon today because I'm dealing with my own stuff? Am I gonna take my own stuff out on some innocent 14-year-old today and be in a bad mood?' OK, maybe not … Maybe I won't leave the house."
Her career also forced the singer to graduate high school in 12 months ("That was just the most practical way to do it," she said) and deal with online trolling in a way that would reduce most people to tears.
"That's what I don't like about celebrity culture and the obsession with it, and the takedown culture that we seem to be in. You have celebrities who are pushed to the brink of a public meltdown, and so the public thinks that every person in the public eye has dirty secrets that they're keeping, or isn't what they seem, or is masking it and faking sincerity, faking authenticity, faking being surprised at award shows when you win a Grammy," she said. "I'm not gonna let them make me have a meltdown."