Her fan's touching story will make you tear up.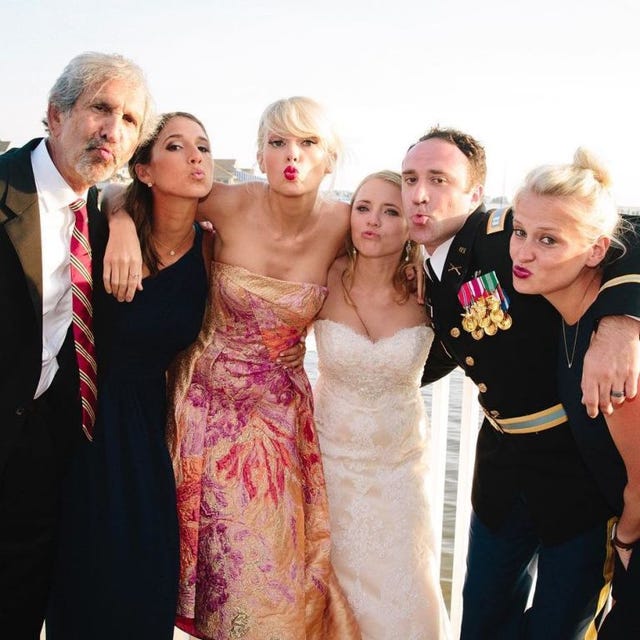 If you were concerned that Taylor Swift's hopeless romantic side was gone after her heartbreaking split from Calvin Harris, fear not. As one of her first acts as a newly single lady, Swift proved she still believes in love by showing up at a fan's wedding in Brant Beach, New Jersey.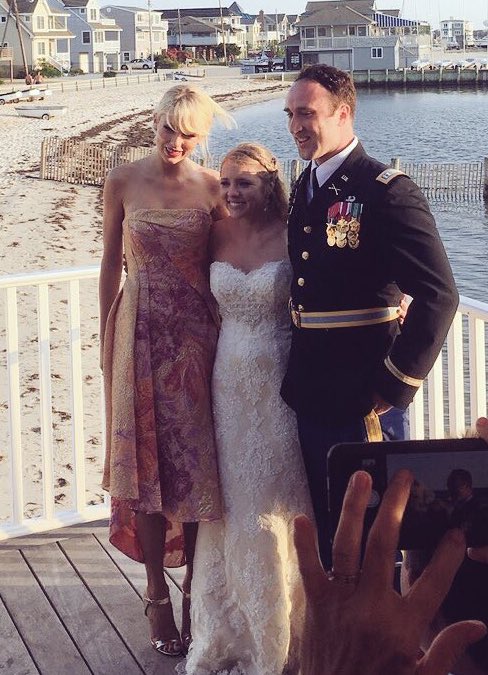 Longtime fan Max Singer and his new wife Kenya Smith were completely shocked by their special guest. It turns out that Max's sister Ali had written to the singer months before the special day to coordinate the surprise, according to People.
In her letter Ali wrote of their mother's recent death and how the couple had gotten married in the hospital so their mom would be part of the special day. Max and his late mom even danced to Swift's "Blank Space" for their mother and son dance, making Swift's role as wedding singer even more touching:
She even gave them a special "Blank Space" gift to cherish: