Today, over 77 million Eminem followers were notified about his show in Manchester, UK, in November. But don't rush to pack your suitcases yet. It is another glitch.
Eminem's Spotify page suddenly has a concert announcement that states that on November 24, 2023, Slim Shady will headline a show in the Off the Square Manchester venue.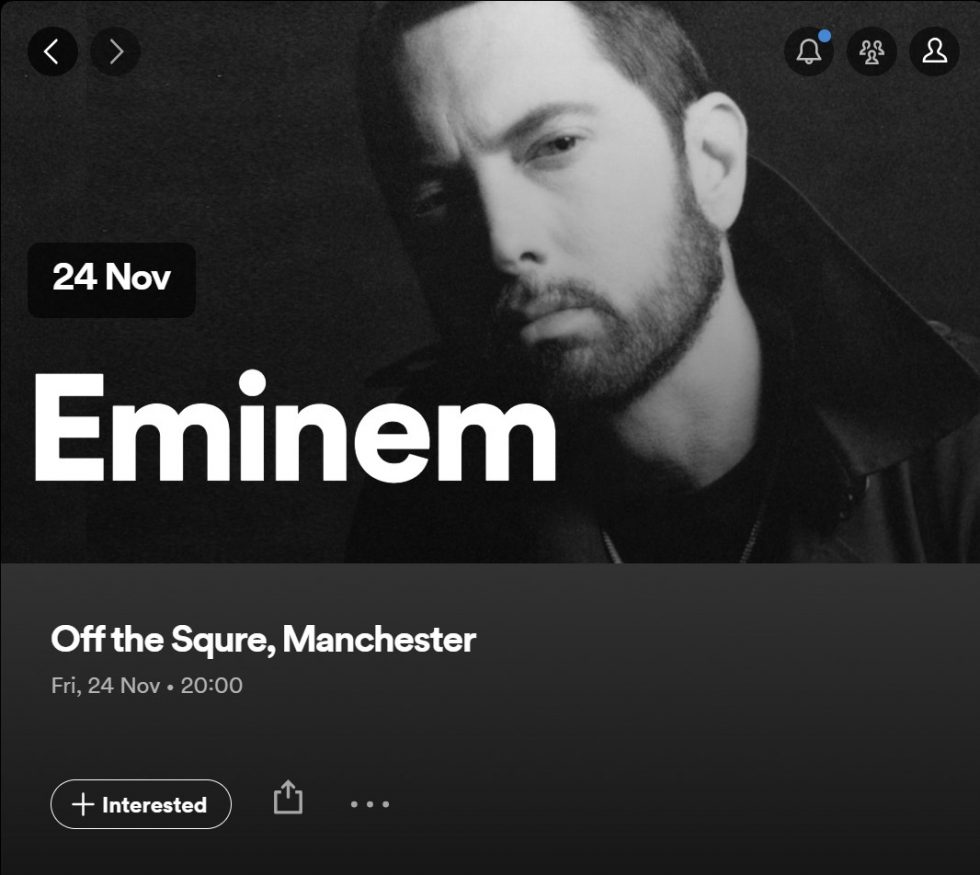 Off the Square is a club that can barely contain 200 people and holds disco nights, ABBA sing-along parties, and up-and-coming music bands showcasing.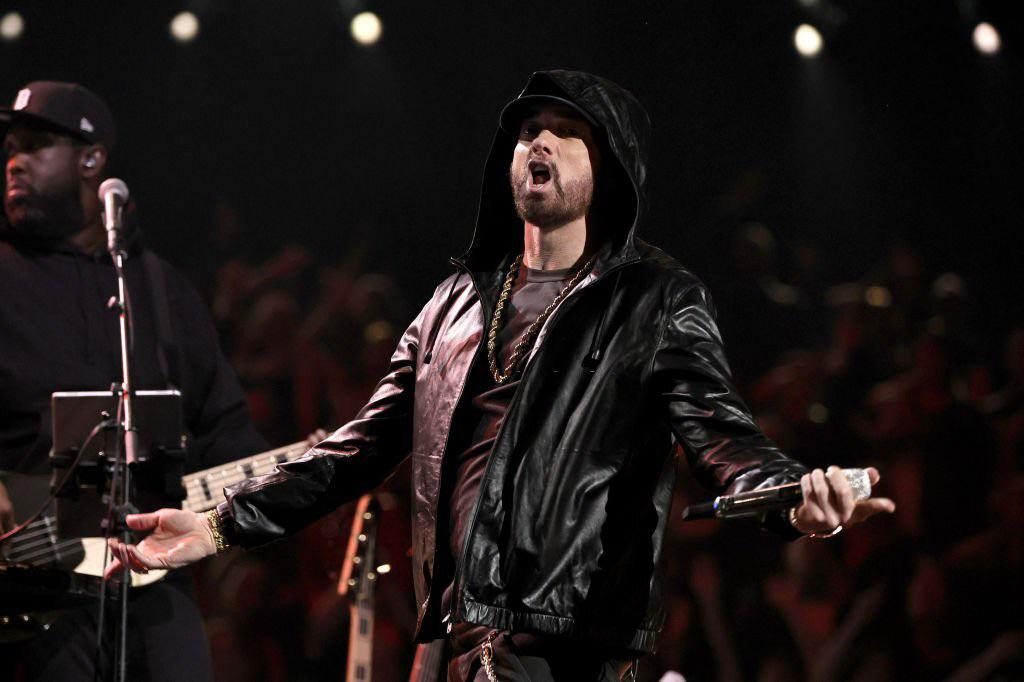 Also, November 24 is already booked for DJ Watteh and DJ Speculo! Off the Square recognised the situation and informed the followers in the edited party announcement:
Endless Events
DJ Watteh and DJ Speculo are Joined by many guests to launch our new night. Disclaimer there looks to be a mess up and Eminem will not be performing.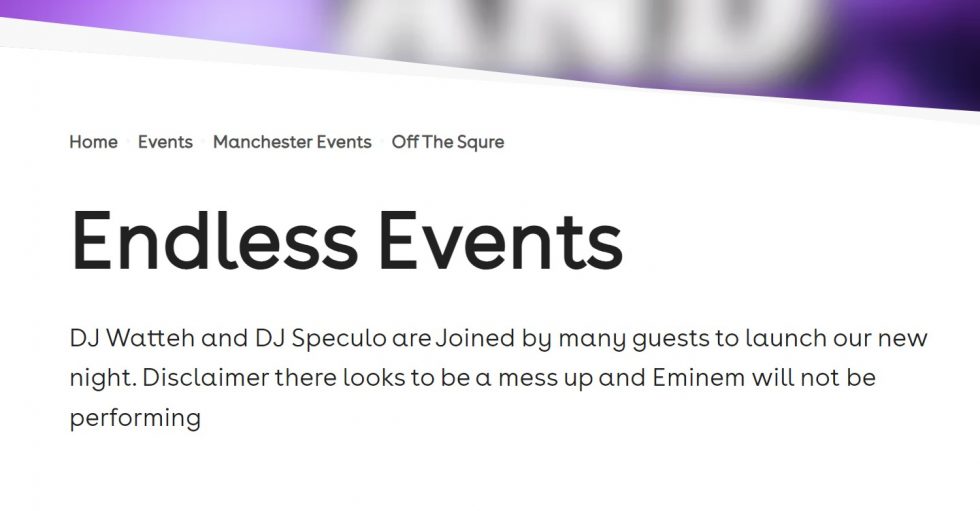 It looks like the mess came from the ticket-selling platform Songkick, which put the date up for sale. Spotify just automatically added an entry from the trusted partner.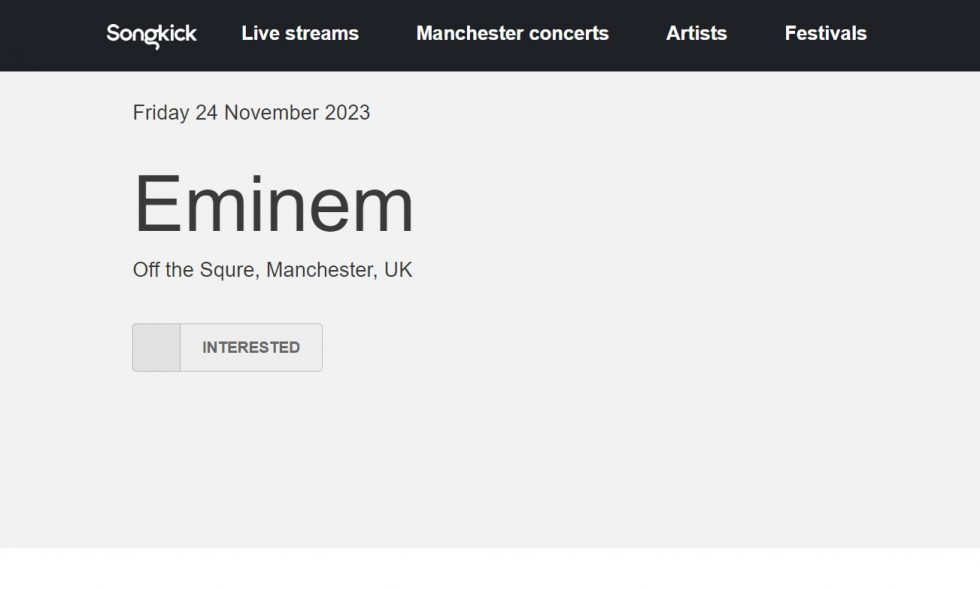 So, once again, the Eminem fans received an adrenaline jolt for nothing.