Legendary singer Sir Elton John has claimed Eminem was never homophobic.
The Bennie and the Jets singer, who celebrates his 70th birthday this weekend, was speaking in a special Apple's Beats 1 show.
The singer said that he is "always a supporter of the people that are getting trashed" and had never been offended by Eminem's lyrics.
The two performers have been friends for some years, with Sir Elton visiting Eminem during his recovery from drugs.
Elton John and Eminem perform at the 43rd Annual Grammy Awards at Staples Center, Los Angeles, Ca. 2/21/01. (Photo by Kevin Winter/Getty Images)
He told interviewer Zane Lowe: "For me Eminem was never homophobic.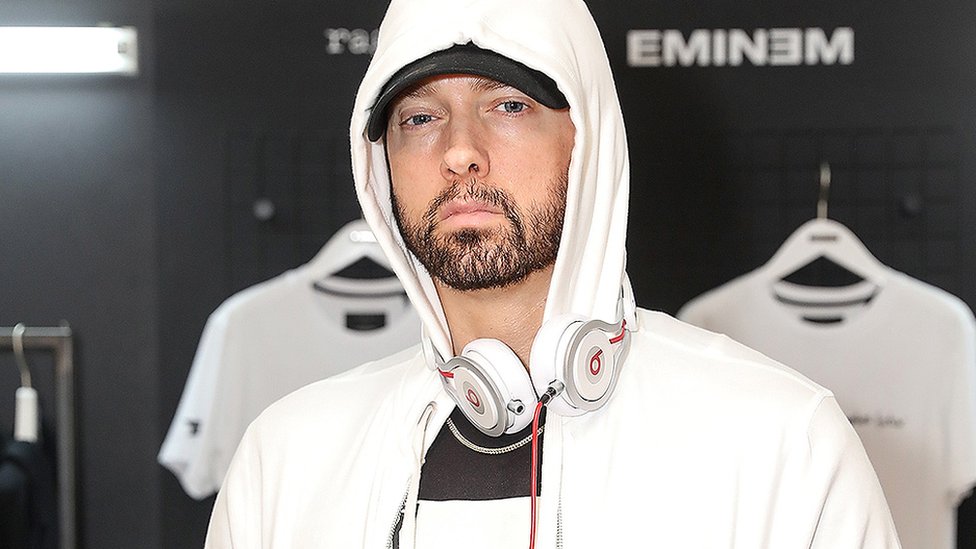 "I listened to the whole of the Marshall Mathers album when I drove to a show in South Hampton and I was floored by it.
"And I thought how could anyone think this is… he's just writing about the way things are."
Sir Elton added: "Not how he thinks but the way things are. And the same with Axl.