Marvel fans refused to accept the death of Emilia Clarke's G'iah death in Secret Invasion. Read on to see what they have to say!
(SPOILERS AHEAD) Secret Invasion has surprisingly emerged as an interesting series as audiences are getting hooked to it with every episode. While there was not much of a buzz about the Marvel series, every new episode is turning out to be a cliffhanger leaving audiences shocked by the end of it. With all that, recent episode three shows the death of Emilia Clarke's character in the series, which fans are not convinced about it. They have shown up with plenty of theories as to why the character of G'iah isn't really dead, and the fans on Twitter are making sure their feelings are known.
Coming from the world of Game of Thrones, Emilia made her debut in the Marvel Cinematic Universe. The GOT fans and MCU fans were looking forward to her character and her performance in the series, but the recent episode came as a shock.
On Twitter, many fans of Emilia Clarke refuse to believe her character of G'iah is dead in the Secret Invasion. While the recent episode showed that she was working with her father, Talos, played by Ben Mendelsohn, and Gravik caught wind of her betrayal and shot her. As the scene ended, she did turn back into her Skrull self after being shot, which the aliens have been doing when they die.
Reacting to the death of Emilia Clarke's death in Secret Invasion, a user tweeted
Posting screenshots of her scenes from the series, a user posted "WHAT ABOUT THESE SCENES"
"MOTHER EMILIA IS ALIVE AND WELL YOU'LL SEE," said another.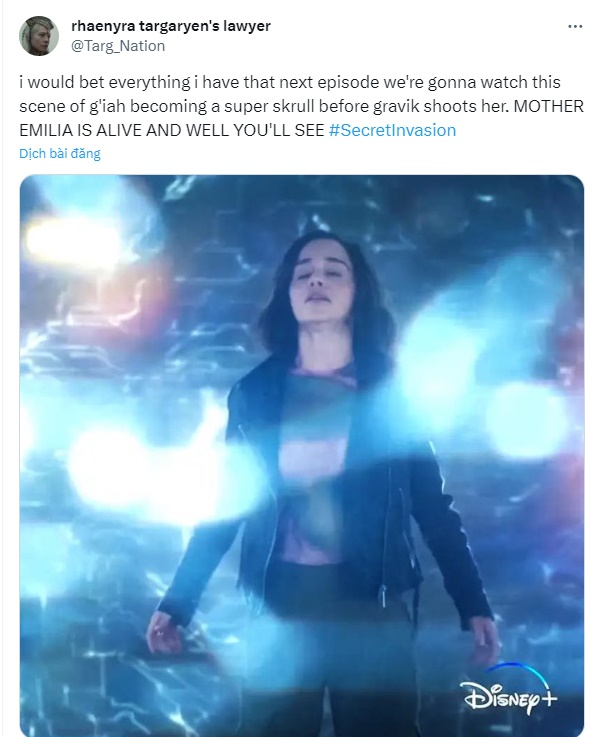 Added another user claiming how she might come back!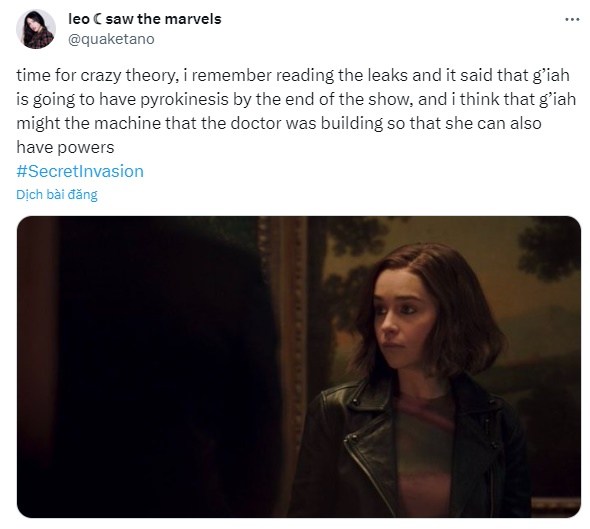 Halfway through the Marvel series, it doesn't feel well-earned for this to be a simple G'iah resurrection storyline in Secret Invasion. Emilia Clarke hasn't been given a ton of screen time up until this point in the MCU due to the character's relationships with her father and Gravik, the show's lead antagonist.