Robin S.'s 1993 hit "Show Me Love" has been sampled by several artists, including Beyoncé and her lead single "Break My Soul" from the "Renaissance" album. However, the house music legend recently shared her thoughts on the song and which artist she thought sampled it the best.
TMZ Hip Hop spoke with Robin earlier this week about Beyoncé's top-charting hit and if she would consider being a special guest alongside the Houston native on her Renaissance tour.
When asked if she had heard from Beyoncé since sampling the song, Robin said, "You never give up on hope," adding, "Keep doing what you're doing," regarding the singer's success with the single, album and tour.
The 61-year-old said, "Who wouldn't" jump at the opportunity to perform with Beyoncé as she's touring Europe before making stops in the States.
"You've had a lot of artists sample your song," the reporter said. "Which one would you say is your favorite?"
"Out of all the people who sampled my song, I think I like Chris Brown," Robin said. "I'm a big fan of Chris Brown."
The song she's referring to is rapper Kid Ink's 2013 hit "Show Me," featuring the Virginia native. Brown's hook helped the album go 3x platinum, per TMZ.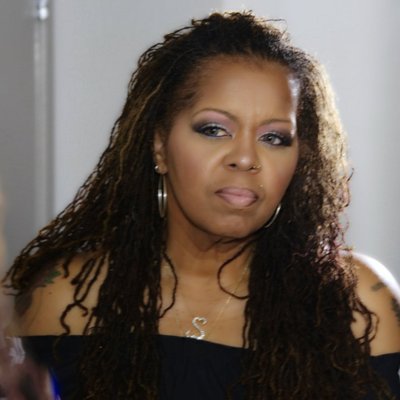 In February, Blavity reported that Brown defended himself against Kiely Williams and other critics who mentioned his domestic violence history amid his collaboration with Chloe Bailey. She also faced backlash from her fanbase after announcing the 34-year-old would be featured on the "How Does It Feel" track.
Brown addressed the criticism on social media, stating a double standard regarding him and other celebrities who weren't canceled for their wrongdoing in the past.
"Where are the cancel culture with these white artist that date underage women, BEAT THE F**K OUT THEIR WIVES, GIVING B***ES AIDS," Brown wrote on his Instagram Story. "OH. That's right.. THEY ARE YOUR BUDDIES."