Eminem's manager feels strongly about protecting Marshall's legacy. And when somebody's fantasy takes them too far, he is here to remind them about harsh reality.
Looks like he has been hearing about the "8 Mile" sequel way too often recently. Often enough to feel the need to declare the official position on such a project. The position is, in simple words, that it's not going to happen.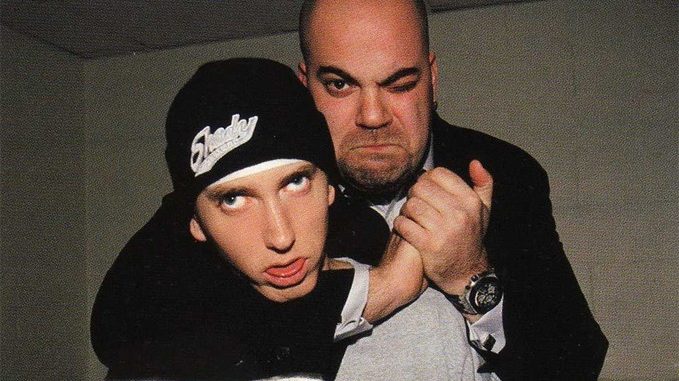 Paul left a message on his social media account:
I just wanna clear this up. There is no 8 Mile sequel. It does not and won't exist.
So, where does it leave 50 Cent and his already declared intention to work on the 8 Mile TV show? To work, as he said, together with Eminem. Well, Fifty has never said it was going to be a sequel. For him, it is more like a story based on the 8 Mile idea and spirit. Fifty is planning to tell a story about a modern-day hip hop scene and a current situation in the industry.
Not that long ago, answering questions for the Men's Health YouTube channel, 50 Cent said:
I'm developing the 8 Mile film into a series. You should expect it to be just as big as the feature film. Just huge. The time period 8 Mile was capturing was further back. As we're moving into modern times, you'll see how we function now. Technology has changed the way people enter the music business.
In an interview with Big Boy, Fifty talked about his project in terms of reviving the idea in a way that has become popular recently with classic TV shows. Think more "Fresh Prince of Bel-Air" than "Indiana Jones" 5.
Hence, Paul's statement technically does not jeopardise Fifty's plans. But it probably indicates how many people were getting excited about a direct continuation of a story for no reason.