Watch the rap legend and the boxing legend react to Francis Ngannou's Superman punch.
The high-profile fight between WBC heavyweight champion Tyson Fury and former UFC heavyweight champion Francis Ngannou ended with a controversial split decision in favour of the British fighter. Francis Ngannou put in an impressive display, and Mike Tyson, who helped him train for the fight, was right there in the front row watching the event, next to Eminem himself.
It is clear that after working together on the "Godzilla" music video and then recording an episode for Mike's "Hotboxin'" podcast, the two legends feel comfortable with each other. So, at one point, Marshall needed a professional consultation from Tyson.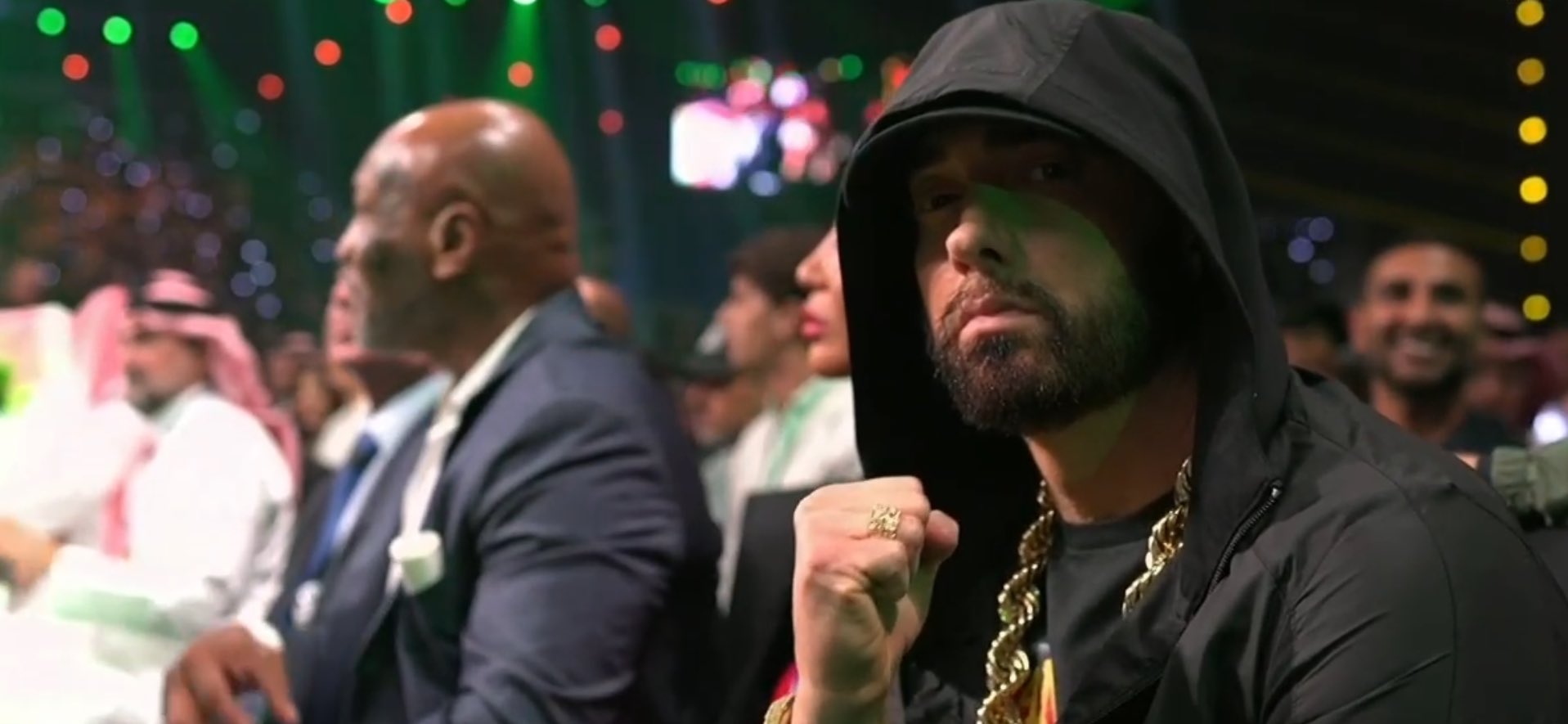 Eminem and Mike Tyson, Riyadh, Saudi Arabia 10.28.2023
In the 10th and final round, Francis Ngannou performed an attempt at a so-called "Superman punch". It involves jumping off the canvas with both feet to land a big shot to the head from above. This move is more popular in MMA than in boxing, and Eminem was surprised to see it.
You could hear him asking Mike Tyson, "What the hell was that?!". The legendary fighter explained, "Superman punch. That's what they do in the UFC". "Did You teach him that?" — inquired Marshall, making Tyson laugh in response, "Not this one. But I told him to use it though!"
Watch the video below:
Hilarious Conversation Between #Eminem & Mike Tyson During Tyson Fury vs Francis Ngannou Fight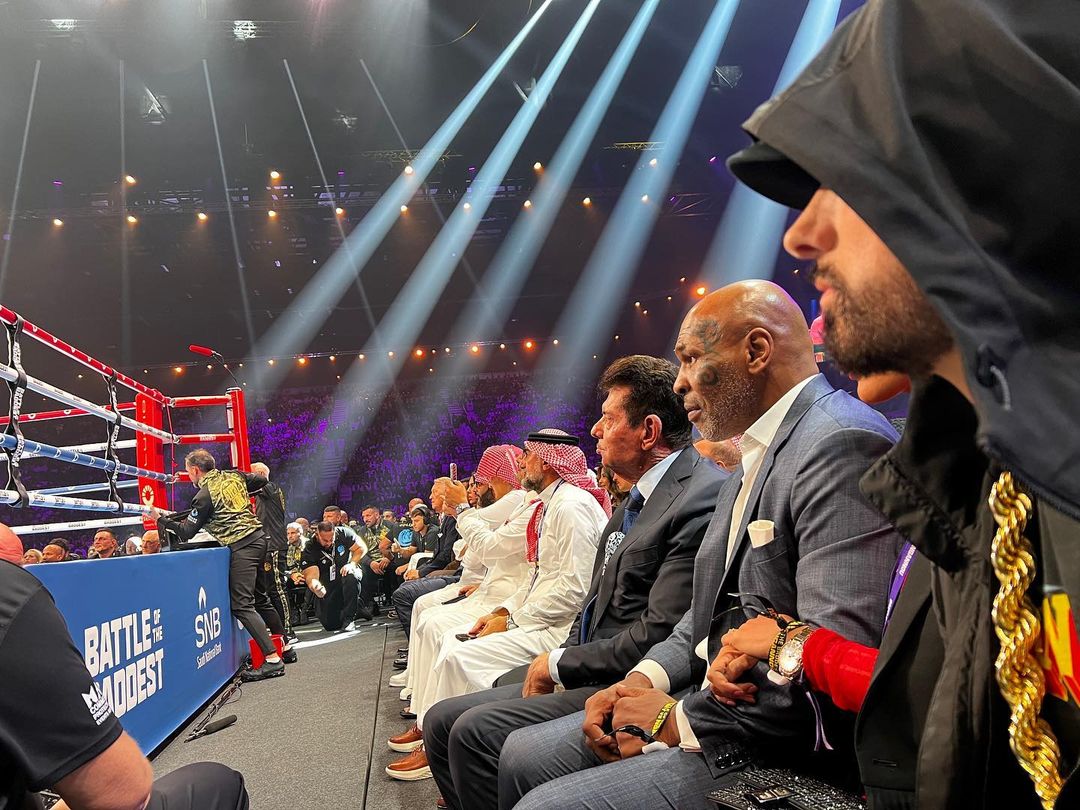 Eminem, Mike Tyson and Vince McMahon, , Riyadh, Saudi Arabia 10.28.2023