In October 2022, Brown shared a video of Aphiwe singing on his Instagram stories, praising her incredible voice.
Musicians, in particular, have found a unique space on these platforms to share their covers, original compositions, and musical skills.
The potential for recognition on a grand scale has become more attainable than ever before.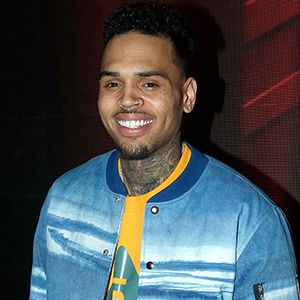 One notable example is the story of Naledi Aphiwe, a 17-year-old singer from KZN, who experienced a meteoric rise to fame after catching the attention of international star Chris Brown.
In October 2022, Brown shared a video of Aphiwe singing on his Instagram stories, praising her "incredible" voice.
Little did Aphiwe know that this recognition would be a stepping stone to something even greater. A year later, her talent transcended social media platforms and made its way onto Chris Brown's 11th studio album, "11:11," in a track titled "Shooter."
Sis didn't just get a shout-out for her singing – her voice became a crucial part of Chris Breezy's new song. Additionally, Aphiwe earned $3,000 (R56,207) for her part in the song "Shooter," giving her a financial boost that could potentially kick-start her growing music career.
Aphiwe told "TshisaLIVE": "Chris Brown did what I would have never done. There are many people who are talented outside and he chose a child from a small city like mine.
"I appreciate him so much. People who didn't know anything about Naledi Aphiwe today know her. It has changed my home situation. Everything is good now."
When asked what she plans to do with her hard-earned cash, Aphiwe excitedly shared that she's treating herself to a brand-new phone. So she can keep creating awesome content and pushing her music forward.
"I also want to go to my mom's grave to fix it for thanksgiving since we weren't able to do things the way we wanted when we buried her last year," she added.
Aphiwe's story shines a light on the possibilities that can unfold in the digital world, proving that life-changing opportunities are just a click away for those with talent and determination.
A recent post shows the rising star doing an interview on Vuma FM.
@vuckhuzwayo wrote: "So happy for you🔥❤️you really a great motivation to the young fellas out there!🤍🥹."
@diggy_manera wrote: "PROOF OF DREAMS DO COME TRUE ♥️✨🤞🏽."
"She is so Humble ❤️🙌blessings upon Blessings. Mommy is Proud👏👏👏👏❤️," @LisaBahle commented.
Aphiwe, with the support of her proud mother and the backing of South Africa, is on a promising path as an upcoming artist.
Her Instagram following has surged to over 80,000, providing her with a substantial fan base.
Seizing this opportunity, she has released two songs, "Uyangijabulisa", featuring Nomfundo Moh, and "Zojiki Izinto", featuring Fezeka Dlamini.