Reacting to Marshall's announcement about the MMLP2 10th anniversary extended edition, KXNG Crooked pointed out that this release doesn't satisfy fans' expectations.
We all know the timeline. Eminem released his latest album, "Music to Be Murdered By", in January 2020. Since then, he treated the audience with occasional verses on joints with other artists. And a lot of recycled records. Over these almost four years, Em's dedicated fans have been offered the greatest hits album, "Curtain Call 2" and "The Eminem Show" 10th anniversary expanded edition. And even more merch. The anniversaries of "Kamikaze", "8 Mile", "The Marshall Mathers LP", and "The Slim Shady LP" were marked by themed merch capsules only. And in between these merch capsules were even more merch drops.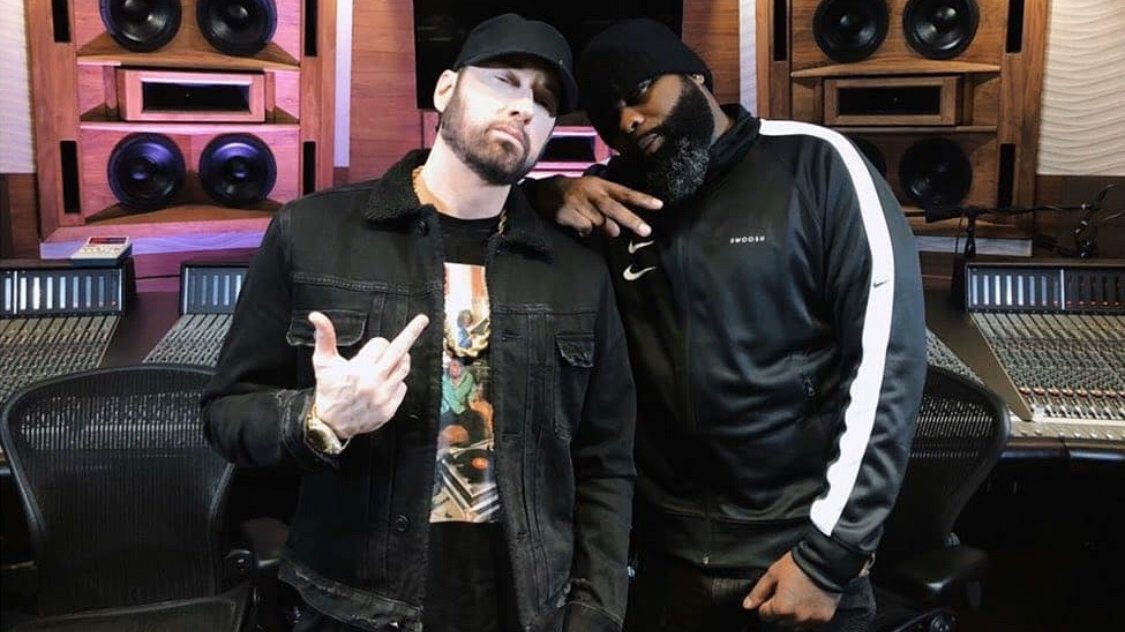 So Em's followers filled the comments section under Marshall's MMLP2 anniversary announcement with pleas for new music. We know how difficult it is to satisfy the fanbase. Eminem talked about that and rapped about that. But this collective outcry was something that made another rap star pay attention to it and voice his concern.
KXNG Crooked is an artist who stays in touch with the audience. He is open for a conversation, honest without being brutal, thoughtful and respectful, and he certainly has his well-founded opinion when it comes to rap and the music business. And he is firmly on Marshall's side. Starting from his Slaughterhouse tenure on Shady Records to later working with Eminem as a solo artist, for instance, on "I Will" off the "Music to Be Murdered By" album, to creating impressive projects such as "Crook's Corner" that delivered remarkably deep conversations with rap legends, including Eminem. So, whatever Crook's comment might be, we might be sure it comes from a place of respect and understanding. This time, KXNG Crooked understood what the fans were going through and amplified their message by addressing Eminem directly and publicly on social media:
They want a new album broski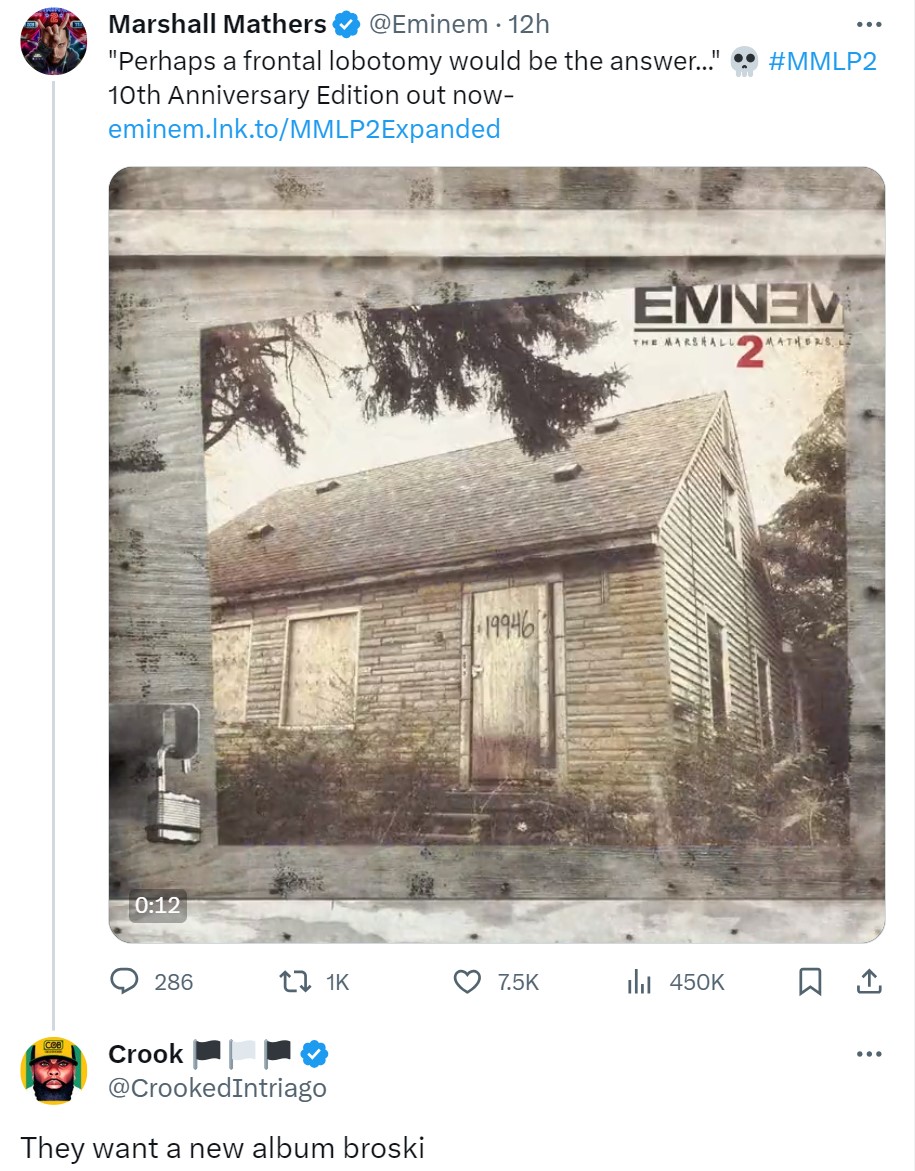 The chorus of praise under his comment shows that Crook hit the nerve and spoke for many, stating the simple fact. Will he be heard?