After Travis Kelce and Taylor Swift made their relationship official with an epic date night in New York City, Katy Perry decided to speak now about her pal's budding romance.
West Village where Taylor was looking fashion in a sheer floral top and black
Watch: Taylor Swift and Travis Kelce's NYC Takeover!
These two are living a teenage dream, and Katy Perry is here for it.
After Travis Kelce and Taylor Swift filled in the blank spaces of their rumored relationship with an official, hand-in-hand date night in New York City Oct. 14, the "Last Friday Night" singer didn't hold back on making her opinion known.
In fact, after Vogue posted a picture of the NFL player and pop star on Instagram and dubbed the evening a hard launch, Katy took the opportunity to give her stamp of approval by commenting, "I ship."
And she wasn't the only one sounding off their support in the comments. One fan wrote, "HE'S SUCH A GENTLEMAN," while another added, referencing another famous singer-athlete pairing, "The Victoria and David Beckham of our times."
The evening saw both Taylor and Travis make special appearances on Saturday Night Live—marking the show's first episode back since the end of the writers' strike—in addition to a post-game at the show's after-party and a dinner-date at Nobu the following day. In each of the pictures from the evening, the pair are looking absolutely smitten as they hold hands.
This "hard launch" comes weeks after the pair got the rumor mill turning when Taylor made her first NFL appearance at Travis' Kansas City Chiefs game against the Chicago Bears on Sept. 24. Since then, the "Cruel Summer" singer has attended two more games, most recently sitting alongside the tight end's mom Donna Kelce as the Chiefs defeated the Denver Broncos at Arrowhead Stadium on Oct. 12.

Instagram (voguemagazine)
And though Travis has made it clear he wants to respect the his and Taylor's privacy and won't speak to their relationship publicly, he did reveal how he's been feeling about the budding romance.
"As all the attention comes, it feels like I was on top of the world after the Super Bowl—and right now, even more on top of the world," the 34-year-old said during an Oct. 6 press conference. "You've got a lot of people that care about Taylor, and for good reason."
Keep reading to see more of Taylor and Travis' big weekend out in New York.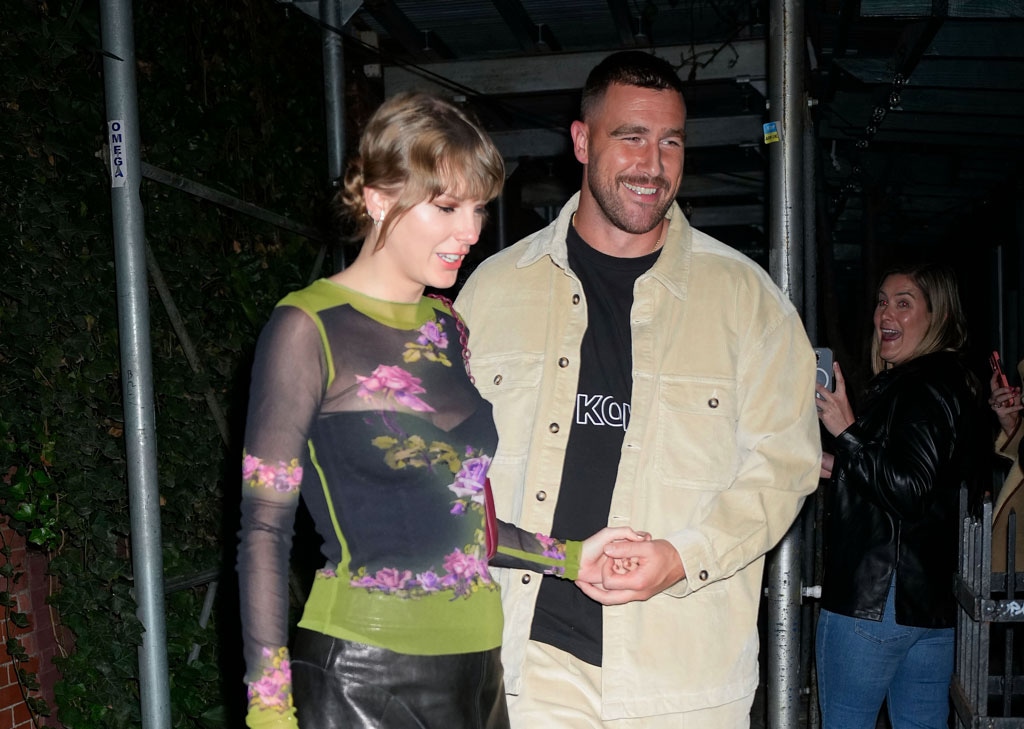 (Photo by Gotham/GC Images)
Date Night Done Right
The stylish duo stepped out for dinner at NYC's Waverly Inn on Oct. 15.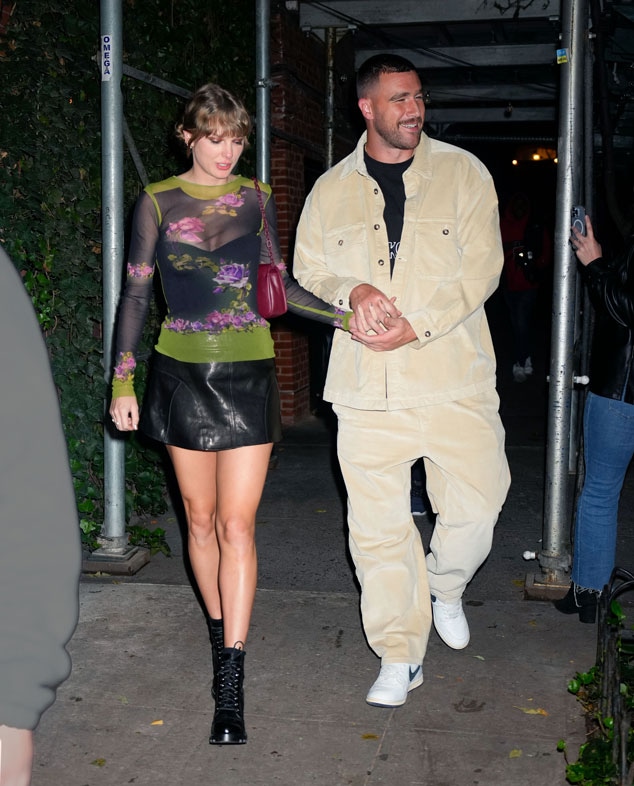 \
(Photo by Gotham/GC Images)
Don't Let Go
For the evening out, the "Lover" singer wore a mesh Jean Paul Gaultier top paired with a leather skirt and boots.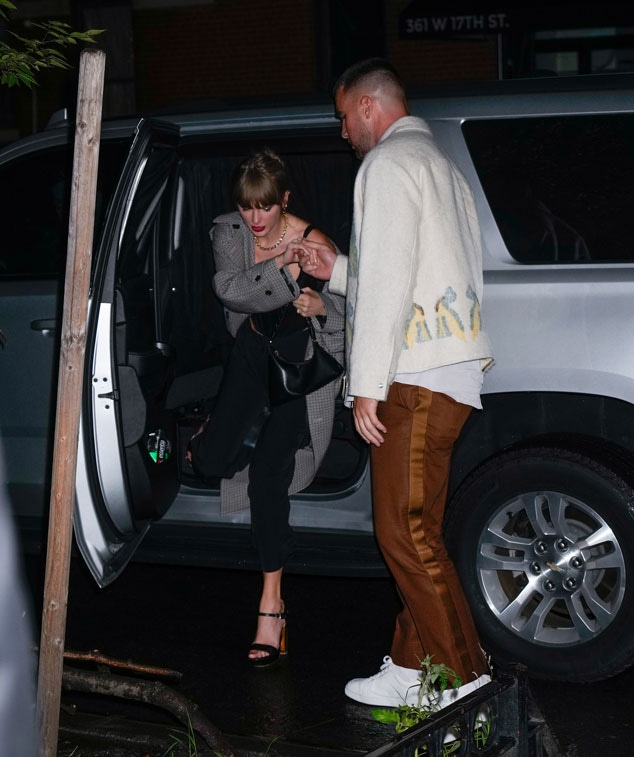 (Photo by Gotham/GC Images)
Hand-in-Hand
Taylor Swift and Travis Kelce arrived to Satuday Night Live's after-party in NYC following their cameos on the Oct. 14 episode.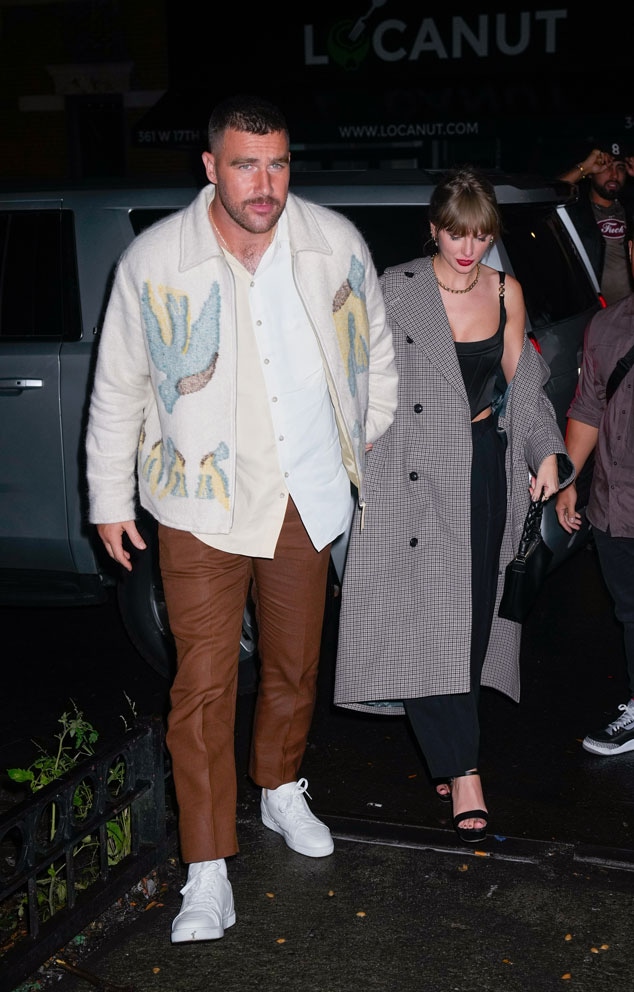 (Photo by Gotham/GC Images)
Best Believe They're Still Bejeweled
The duo walked hand-in-hand into Catch Steak NYC.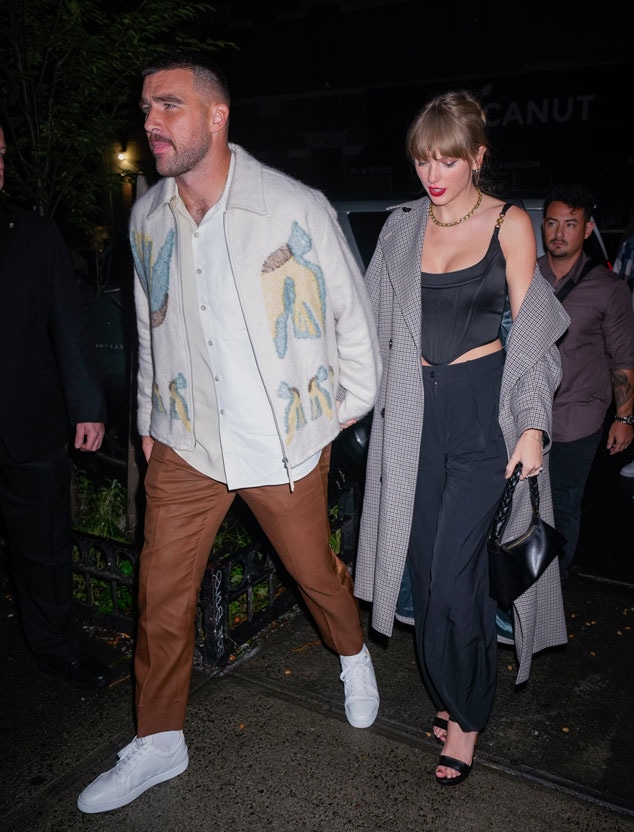 (Photo by Gotham/GC Images)
They Never Go Out of Style
The NFL star and the 12-time Grammy winner have been sparking romance rumors since this summer.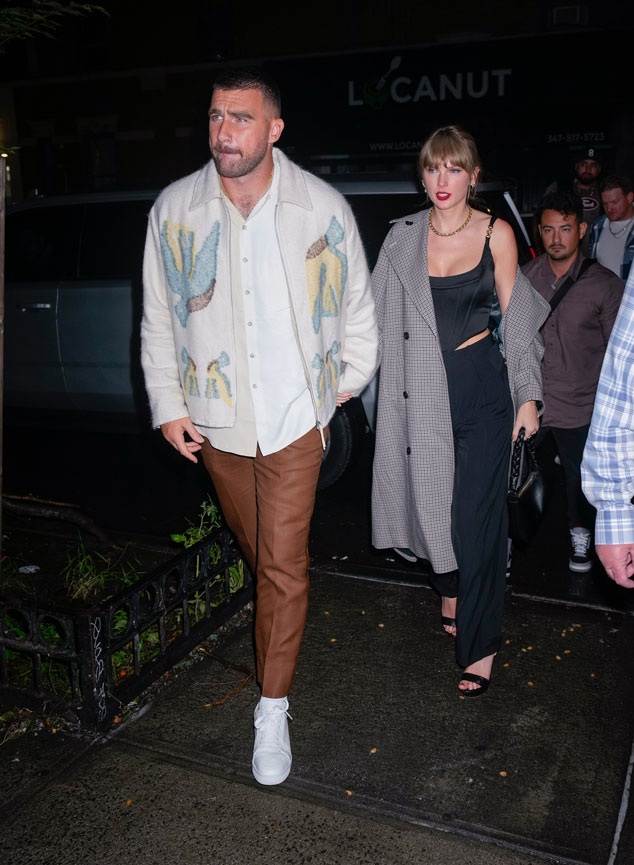 (Photo by Gotham/GC Images)
A Total Touchdown
The pair appeared to confim the relationship speculation after she attended his Kansas City Chiefs game in late September.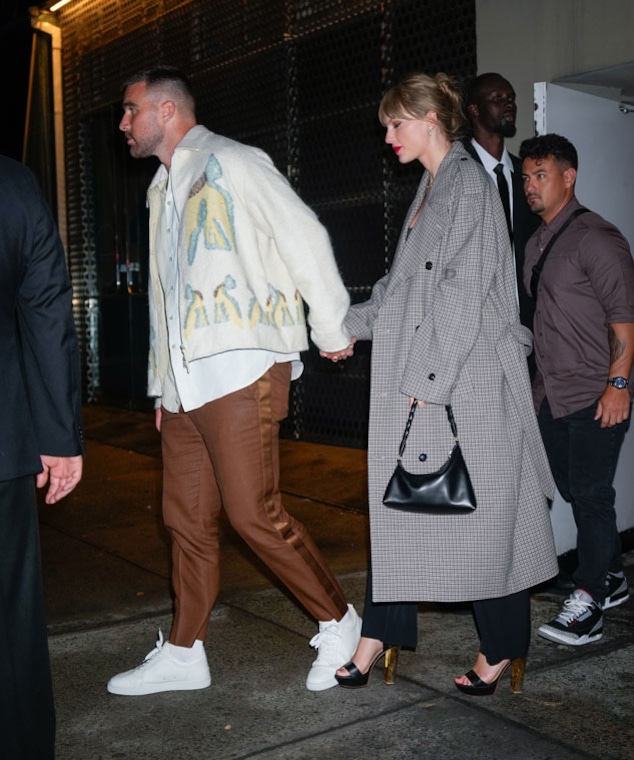 (Photo by Gotham/GC Images)
Calling It a Night
The duo was photographed exiting the party early Oct. 15.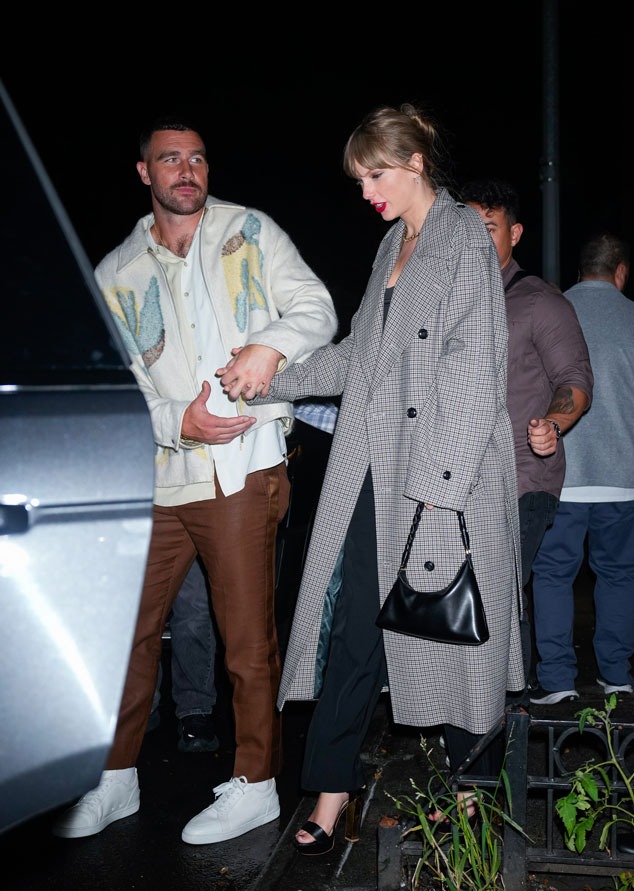 (Photo by Gotham/GC Images)
An Enchanting Evening
Oh, what a night!