Israel Adesanya Had Another Eminem Moment Meeting Marshall in Riyadh
A New Zealand professional mixed martial artist, kickboxer and former boxer, Israel Adesanya, joined the ranks of A-list celebrities who flew to Riyadh to witness the match where WBC heavyweight champion Tyson Fury took on former UFC heavyweight champion Francis Ngannou.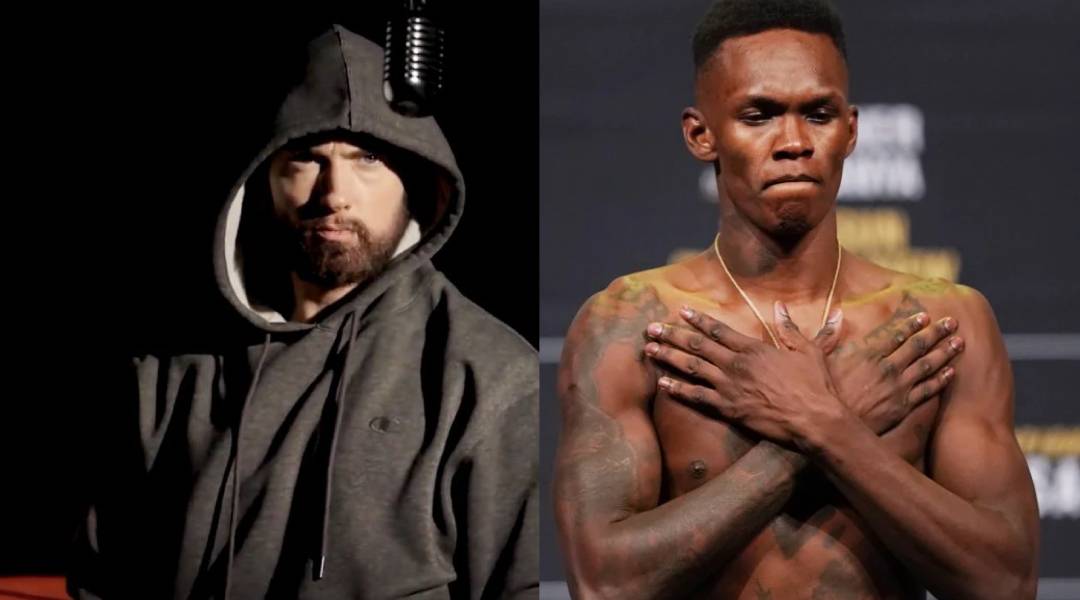 Adesanya is on a hiatus from fighting and seemingly having a great time, mingling with stars. But one interaction especially impressed him — a meeting and a handshake with Eminem.
The fighter posted a photo with Marshall on his social media accounts with the caption:
I identify as Stan in this moment.
He was later caught in the corridor sniffing his hand in disbelief and saying, "Eminem just shook my hand!" When asked how it felt, Adesanya, as if he was still under the spell, replied, "Amazing".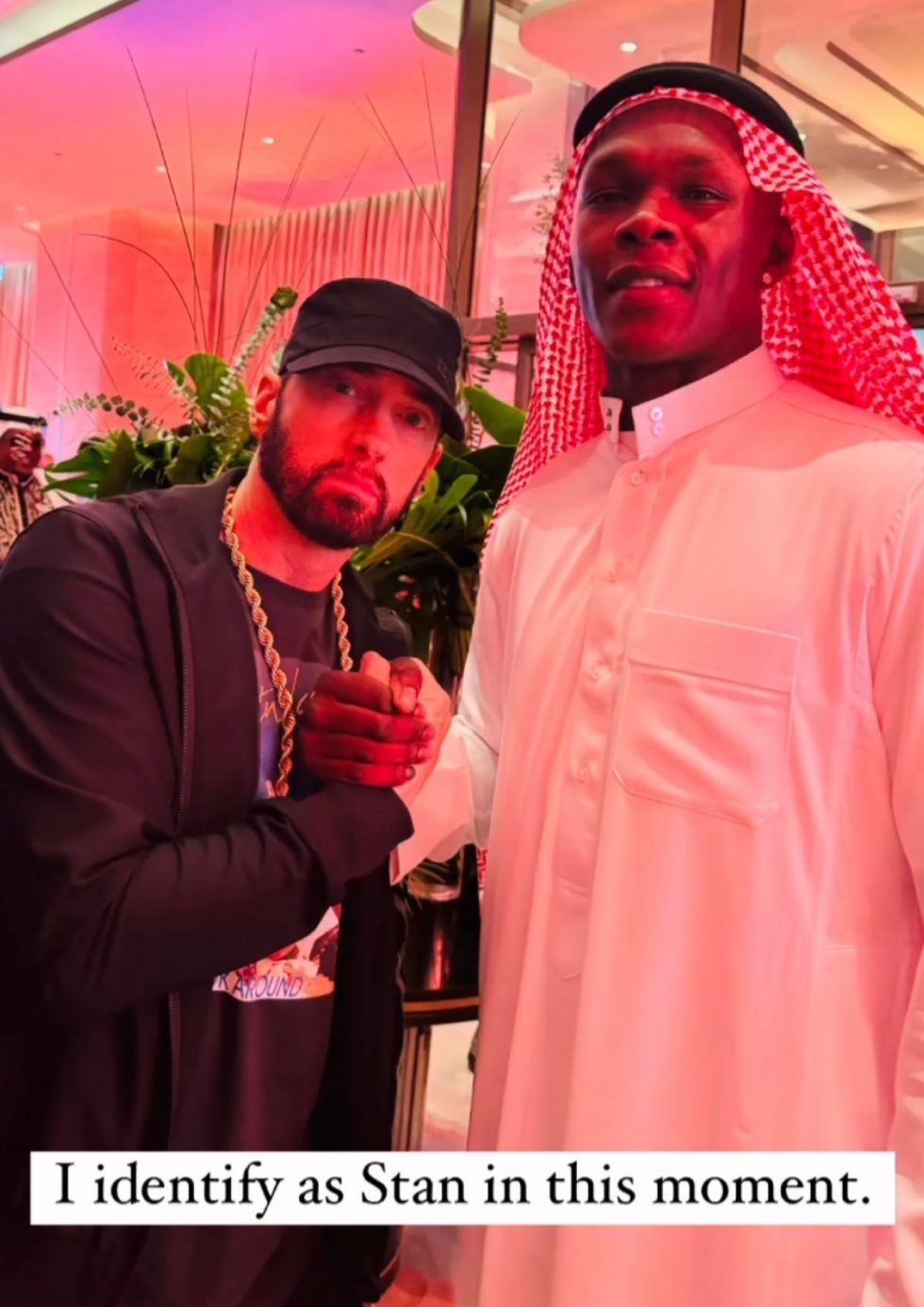 Eminem and Israel Adesanya, Riyadh, Saudi Arabia (10.28.2023)
This experience should have felt different from his previous "Eminem moment" this spring before reclaiming the UFC middleweight champion title from his nemesis Alex Pereira. Getting ready to the fight he said back then:
I'm down two fights in kickboxing and one in MMA. This is my one shot, my Eminem moment. You get one shot. Don't miss your chance to blow. This opportunity comes once in a lifetime, and this is it.
Adesanya won that fight, and to meet with Marshall in real life now must have felt like another win for him.