An Oscar ceremony with Beyoncé and Taylor Swift? What television producer wouldn't want two of the biggest names in entertainment gracing the red carpet for the 96th Academy Awards? But despite two upcoming concert films from the megastars — "Taylor Swift: The Eras Tour" and "Renaissance: A Film by Beyoncé" — neither are eligible to submit or compete for an Academy Award nomination for documentary feature, or any technical category, under the current guidelines.
Per the Academy's bylaws, the Documentary Branch defines a documentary film as "a theatrically released nonfiction motion picture dealing creatively with cultural, artistic, historical, social, scientific, economic or other subjects. It may be photographed in actual occurrence, or may employ partial reenactment, stock footage, stills, animation, stop-motion or other techniques, as long as the emphasis is on fact and not on fiction."

The Special Rules Section, Part B, states: "Works that are essentially promotional or instructional are not eligible, nor are works that are essentially unfiltered records of performances."
In addition, the deadline to digitally upload a documentary feature for consideration was Monday, Oct. 2, and reportedly, neither film has done that.
This isn't the first time music icons have released behind-the-scenes footage of their tour in longform and garnered some awards buzz. "Madonna: Truth or Dare," chronicling the entertainer during her controversial Blond Ambition tour in 1990, premiered out of competition at the 1991 Cannes Film Festival before its limited release. Despite a third-place mention from the National Society of Film Critics, it was ultimately considered as a TV documentary contender for that year.
Of course, numerous music docs, such as "Summer of Soul (… Or, When the Revolution Could Not Be Televised)" from director Questlove, have found their way to the Oscar podium. The film features footage from the 1969 Harlem Cultural Festival that received scant coverage despite performers like Gladys Knight and Nina Simone. But is also heavy with commentary from historians and relevant voices on the subject.

Even filmed versions of Broadway productions such as "Hamilton" couldn't qualify under the amended COVID rules.
Swift's concert film captures the 12-time Grammy winner's record-breaking stadium tour, which grossed over $2 billion.
Beyoncé's movie could be more of a grey area regarding eligibility since in addition to her musical performances, it will feature footage of the 32-time Grammy winner rehearsing with her daughter and backup dancer, Blue Ivy Carter, along with glimpses of more family members, including Jay-Z and her twins, Rumi and Sir.
Beyoncé is already an Oscar nominee for penning the "King Richard" (2021) original song, "Be Alive" alongside Dixson. Her music films, such as "Lemonade" (2016) and "Homecoming: A Film by Beyoncé" (2019), were both nominated for multiple Primetime Emmy Awards.
Swift has had close run-ins with the Oscars previously, most recently with her two 2022 projects — the live action short film "All Too Well," which she helmed, and the original song "Caroline" from the Sony Pictures drama adaptation "Where the Crawdads Sing." The latter made the initial 15-song shortlist but failed to get a nomination.
Swift's "Eras Tour" has already surpassed $100 million worldwide in advance ticket sales. Beyoncé's film has reportedly grossed roughly between $6 and $7 million on its first day of presales, on par with blockbusters such as "Avatar: The Way of Water" and "Guardians of the Galaxy Vol. 3."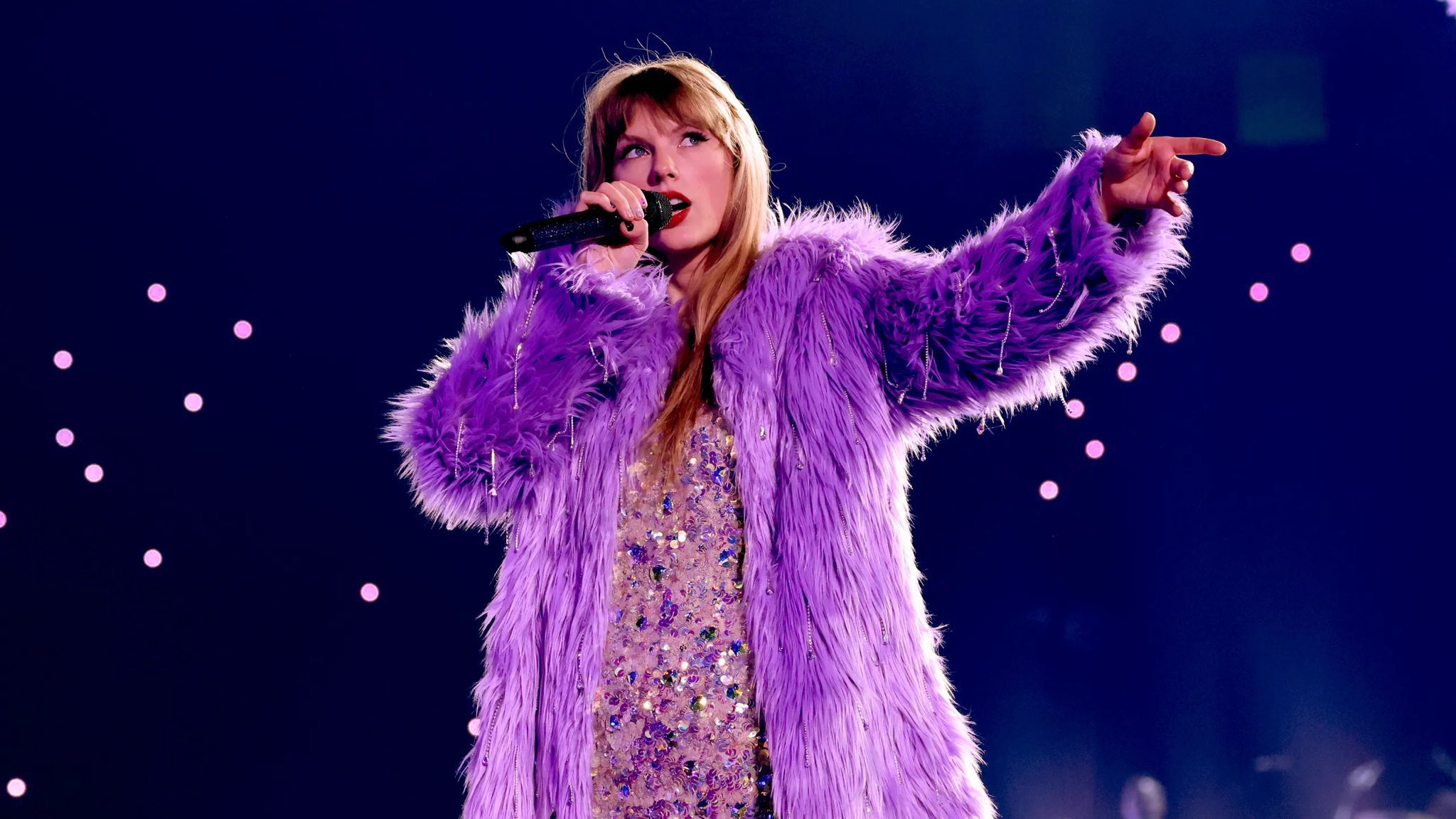 Even though it looks like Oscars won't bite, another shot at a Grammy Award will likely be in the cards in the best music film category, but for the 2025 ceremony due to the eligibility and submission period. I expect both films to be considered for Emmys following in the next awards cycle.
Beyonce and Swift are giving a lifeline to theater chains such as AMC, Regal and Cinemark, which are still fighting to get back on track after the pandemic and the Hollywood strikes that have crippled the industry.
"Eras Tour" opens Friday, while "Renaissance" is scheduled for Dec. 1.