Ice Cube, who is mentioned by Eminem on "Rap God," says that the song by the Detroit rapper has remarkable lyrics.
"That song is lyrically incredible," Ice Cube said during an interview with xxlmag.com. "And thank God, you know. Lyrics still rule the day. No matter how commercialized Hip Hop tries to get, or how commercialized people's vision of Hip Hop and b-boys and rappers are, lyrics still rule the day…[Eminem] always delivers, he always gives quality. He's gonna be around for a long, long time because of that, because he's a true b-boy. He ain't no dude that's just in it for the fringe benefits. He's in it for the respect."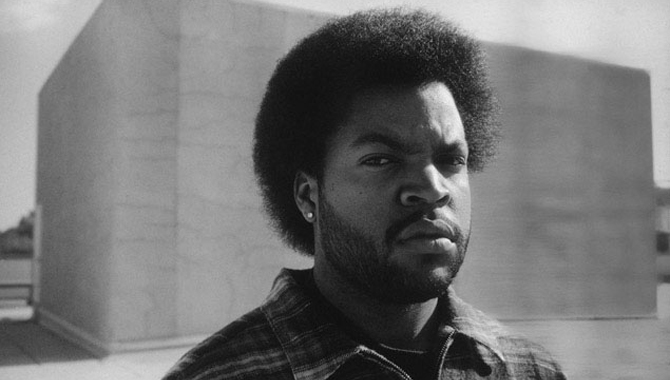 On "Rap God," a cut from Eminem's The Marshall Mathers LP 2, which was released Tuesday (November 5), also pays homage to a number of rappers in addition to Ice Cube. "Me, I'm a product of Rakim, Lakim Shabazz, 2Pac, N.W.A," Eminem raps on the song. "Cube, Hey Doc, [MC] Ren, [DJ] Yella, Eazy[-E], thank you."
Ice Cube says that Eminem does the right thing by paying homage to the rappers that preceded him.
"Em has always showed love and showed respect to N.W.A, and when you do that you go a long way," Cube said. "If I did a song [like that], I'd be shouting out people like Ice T, Chuck D, Melle Mel, the ones that came before me who were spitting that truth. Those were the ones that inspired me. It's just showing love and respect, and that's why he's been on top for the longest."
Ice Cube is slated to appear in several movies that are scheduled for release in 2014. Ride Along pairs him with Kevin Hart, while 22 Jump Street is the sequel to 2012's 21 Jump Street.