The Chicago rapper and R&B singer shut down rumors that they're beefing after Brown mentioned Herbo in a recent interview.
G Herbo and Chris Brown are shutting down rumors that they're beefing after the R&B singer was thought to have sent shots at the Chicago rapper in a recent interview.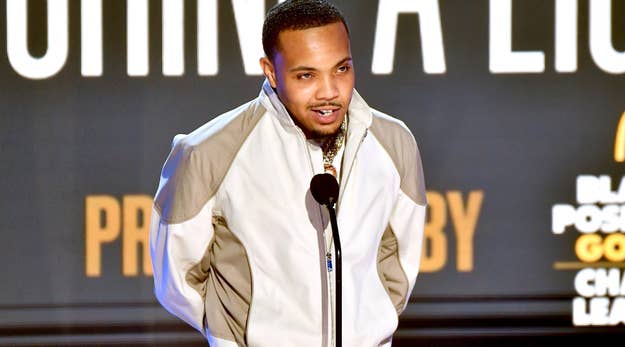 During an appearance on Funny Marco's Open Thoughts series, Brown mentioned Herbo's chat with Marco in October. "So you just letting light-skinned n***as bully you?" Brown asked the host.
Fans were quick to run away with Brown's comments, speculating that there was beef between him and Herbo. The speculation ran rampant after Herbo hopped on social media and posted a video which people thought was aimed at Breezy.
"PSA—that's a public service announcement—for the simple fact that I don't be having nobody's name in my mouth, especially n***as," Herbo shared. "If you have my name in your mouth, talking to another party, a person, I hope you able to back it up."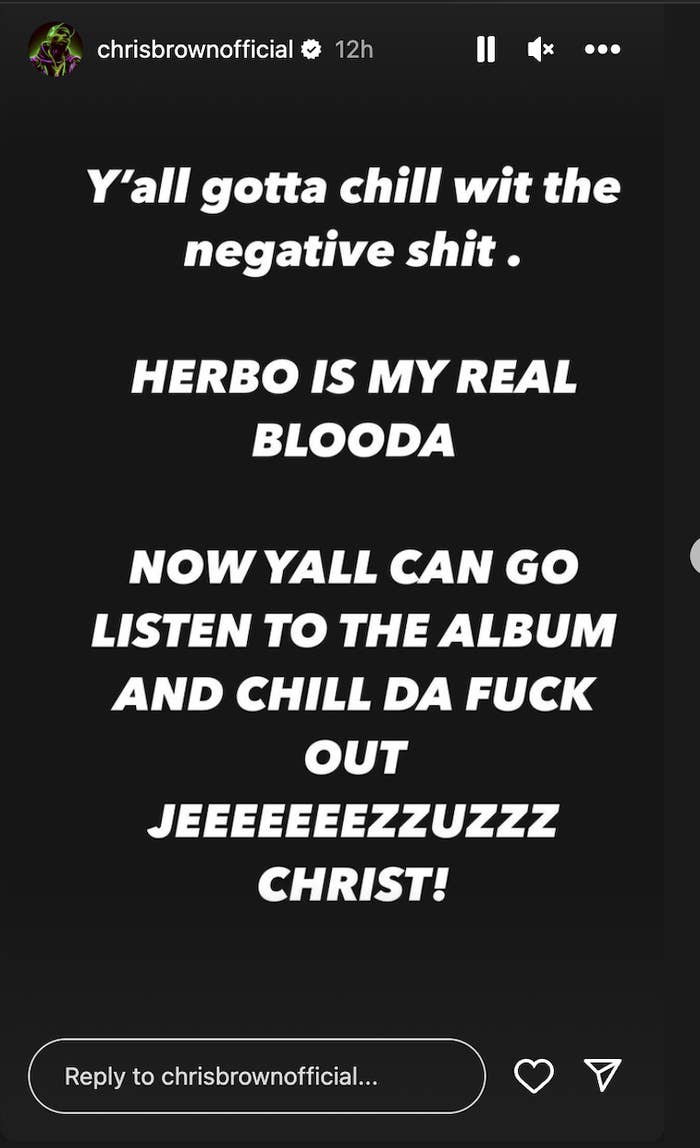 Herbo continued, "And I hope you tough, way tougher than me, because if I hear it, I'ma slap the fuck outta ya. I'm about to start treating n***as like the bitches they are. A lot of you n***as [are] bitches and been bitches."
Breezy subsequently took to his Instagram Story to fan the flames, clarifying that his comments were nothing but love.
"Y'all gotta chill [with] the negative shit," Brown wrote. "Herbo is my real blooda. Now, y'all can go listen to the album and chill the fuck out. Jesus Christ!"
Herbo jumped in the comments section of DJ Akademiks' re-post of his video to reveal that he has no ill will toward Brown.
"I'm not talking 'bout no fucking Chris," he wrote. Stop posting this, gang, y'all reaching."
G Herbo and Southside made headlines during their appearance on Funny Marco's YouTube series Open Thoughts last month. The duo trolled the comedian throughout the entire episode which resulted in some tense moments among them, one allegedly being the destruction of Marco's $30,000 watch.