Ez Mil released his first music video under Shady Records/Aftermath labels, and you can find some very familiar scenes in his visuals.
The person responsible for that might be director, Russian Alexey Figurov, who has only eight videos listed on his IMDB page, including Shaggy — "FRE$H" feat. Mike Zombie and Alek Sandar — "Please Don't Go Go" feat. Snoop Dogg, Lil Wayne, Sasha Belair. References are subtle, but even their sheer amount speaks volumes. This director clearly knows Eminem's videos by heart, which is unsurprising. Eminem is massively popular in Europe and Russia.
Let's have a quick look at the moments in Ez Mil's video that remind us of Em's famous visuals.
And here is Eminem in the 2009 Relapse photoset: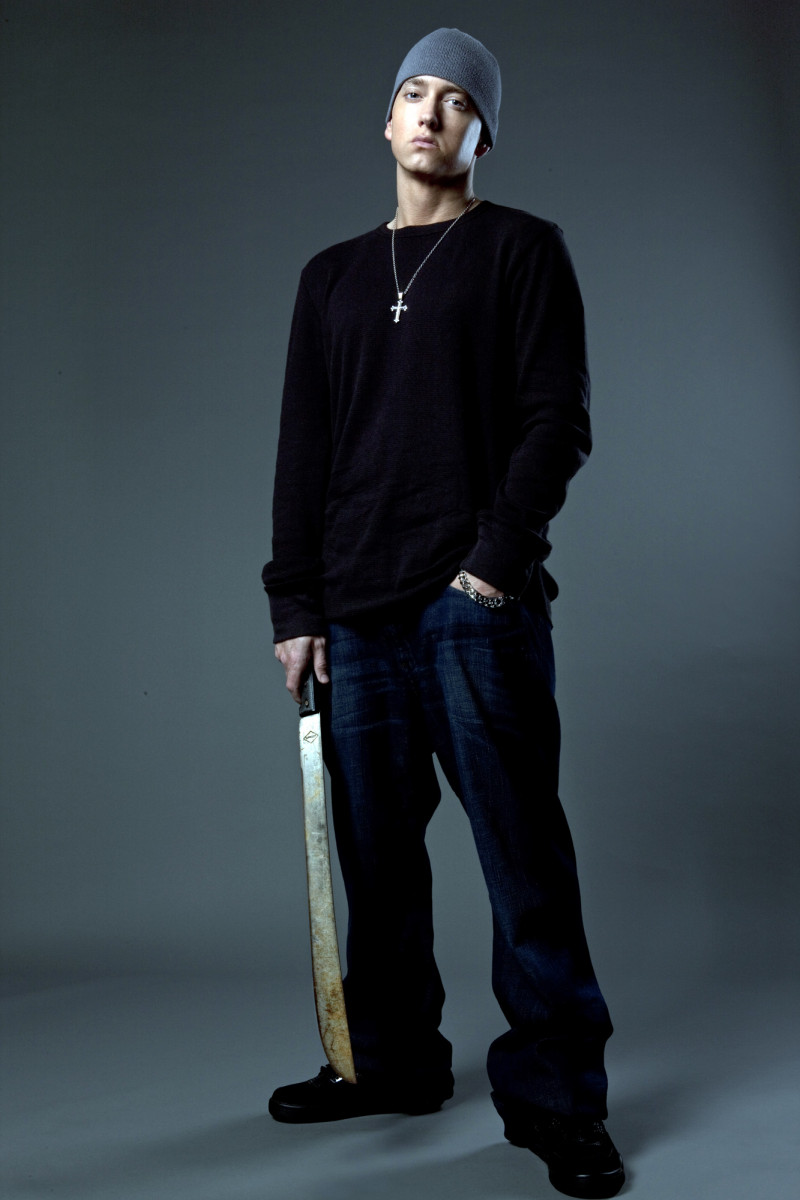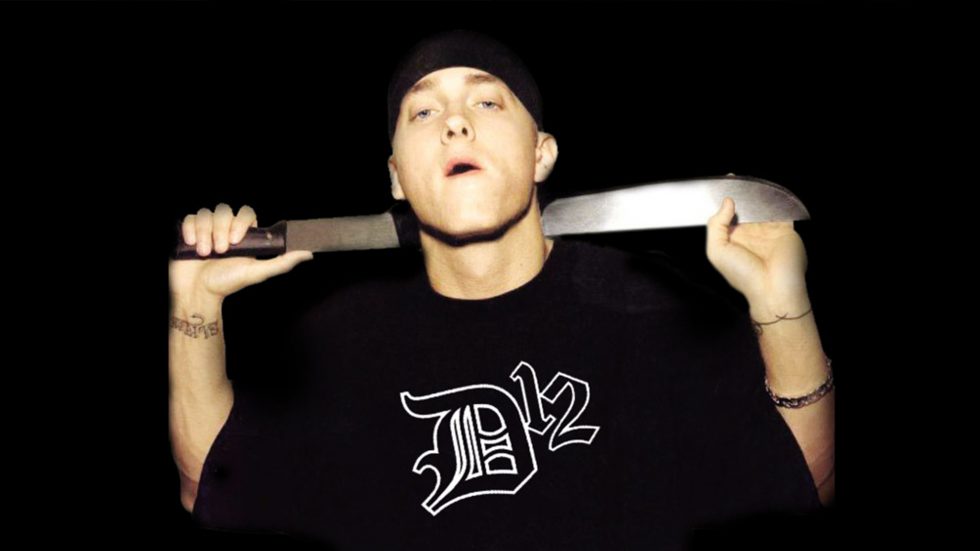 Then, Ez Mil gets up to a podium, which is also the title of his track. This scene in the video refers us to Marshall's two most significant uses of podiums: in "My Name Is" in his Clinton impersonation and on the MTV VMA live performance of "White America".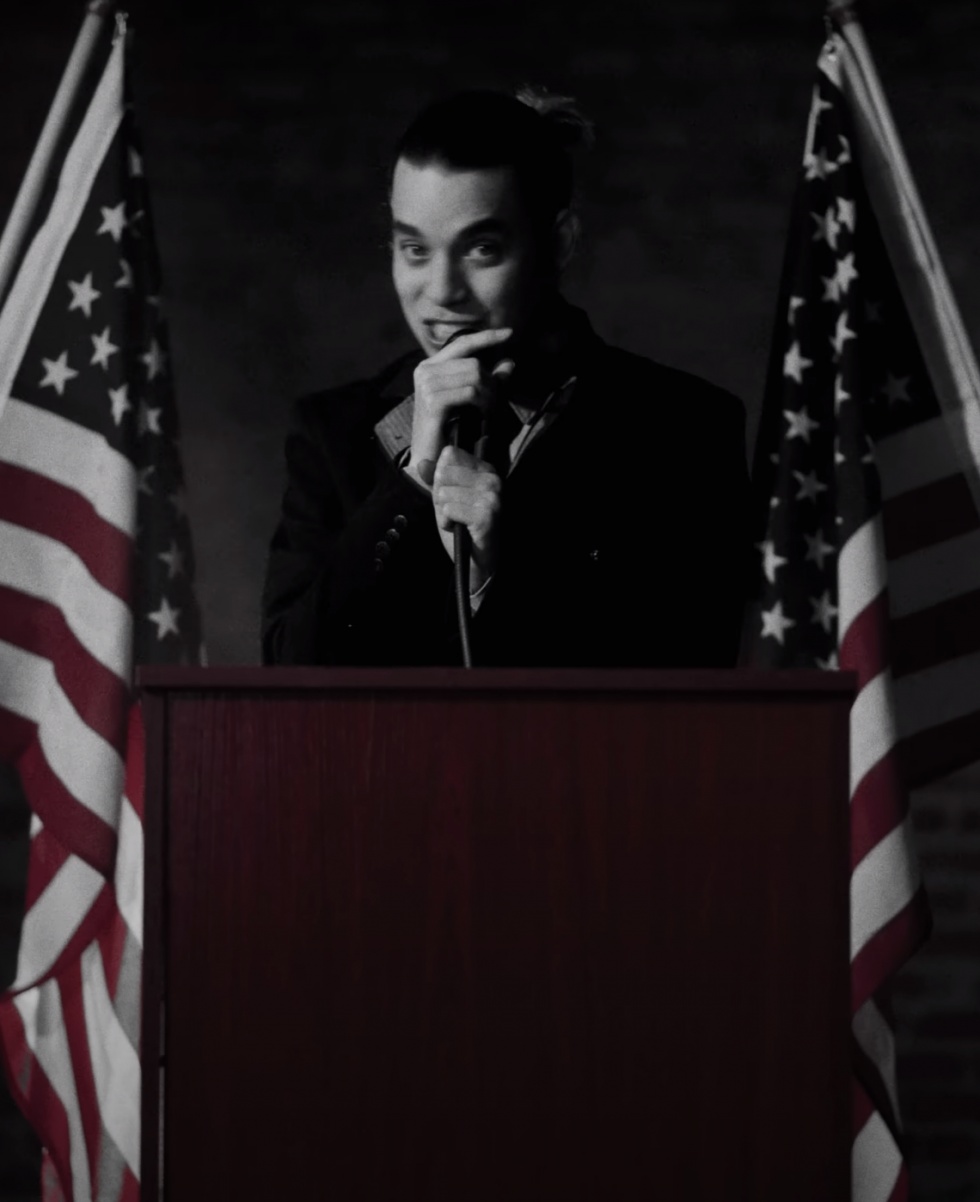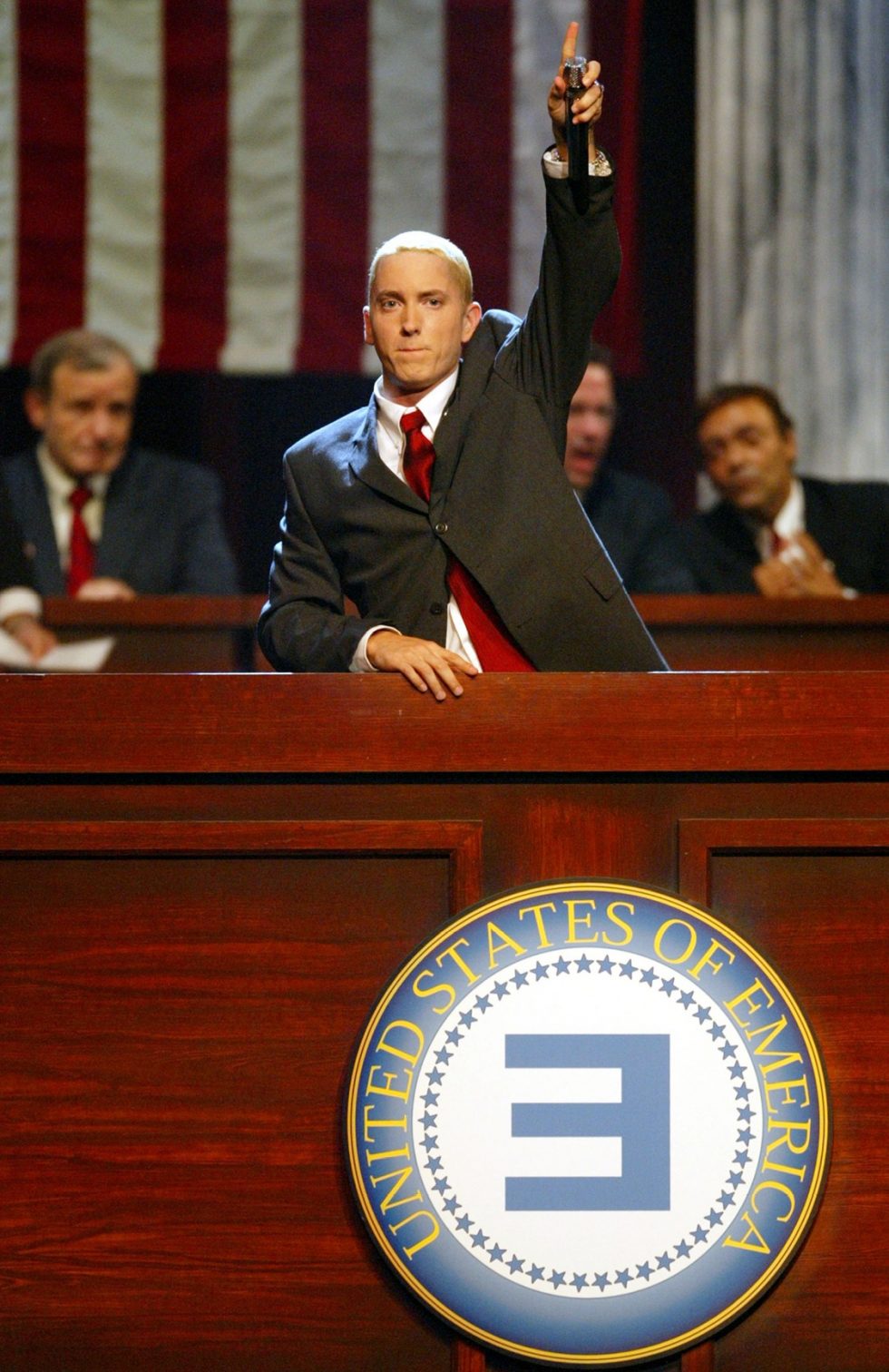 The director even puts a shot of a podium on the old analogue TV set, as it was down in "My Name Is".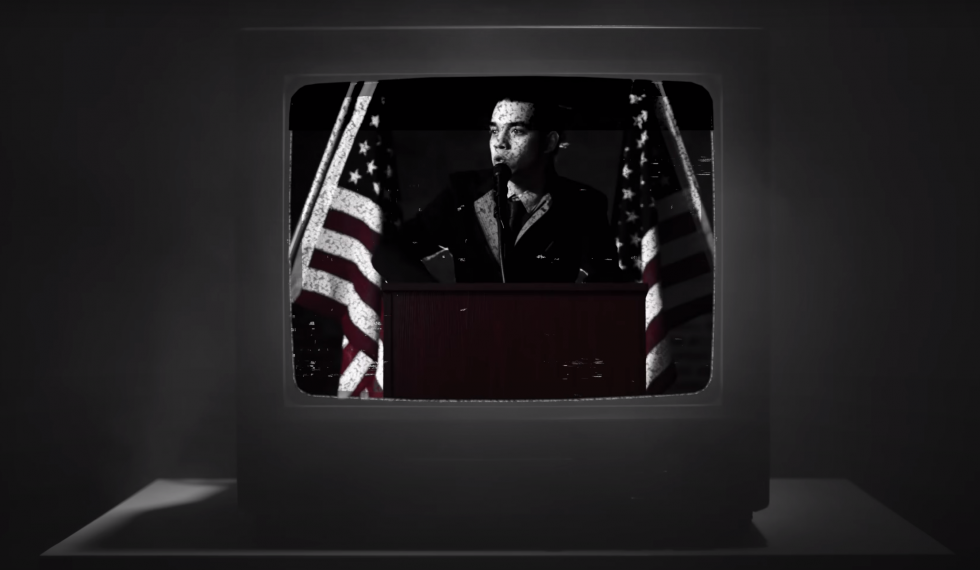 As Ez Mil moves to the next scene that shows him wounded and temporarily overpowered, the background, the light, Ez Mil's pose and his off-centre position immediately bring to mind the artwork for "The Marshall Mathers LP".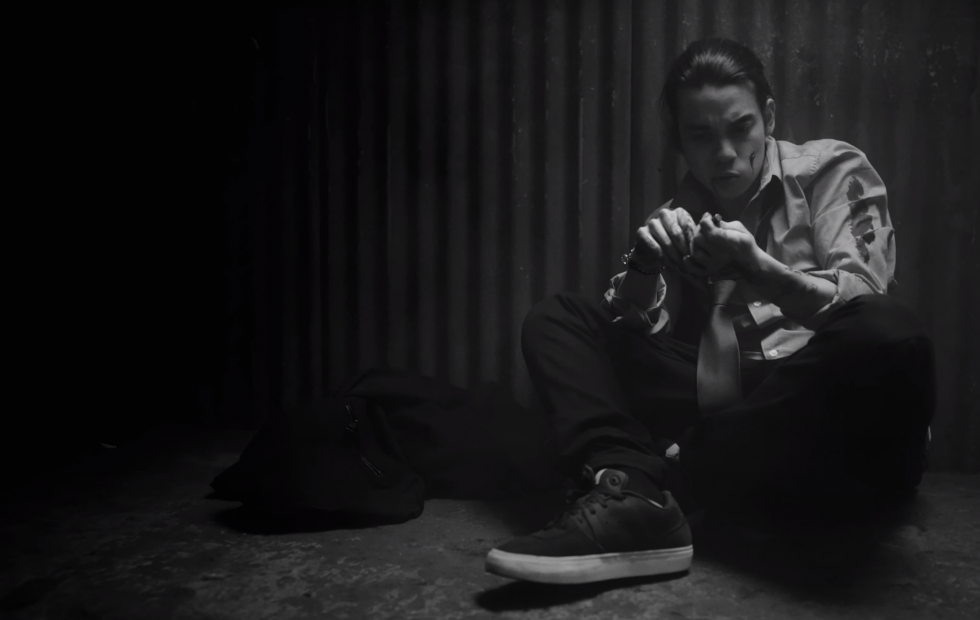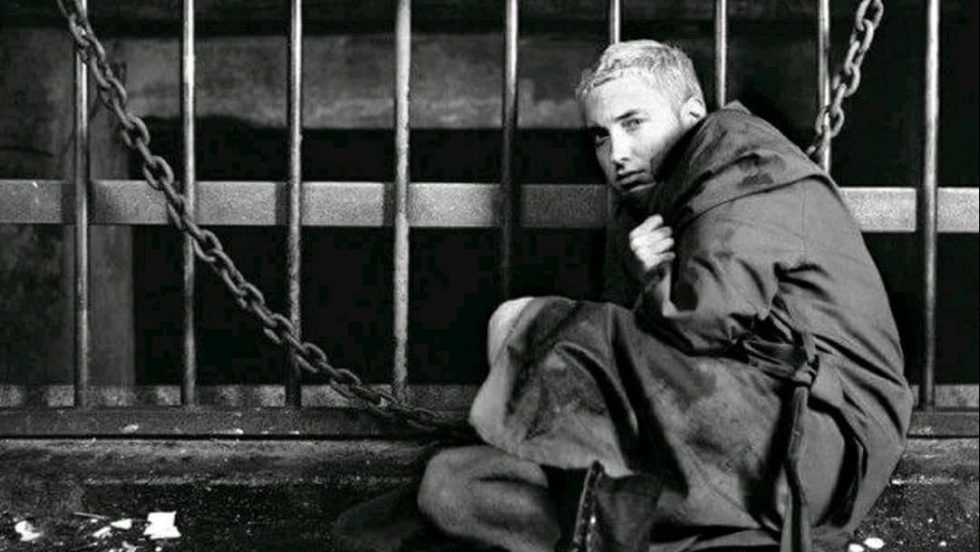 And finally, the final scene on the roof rhymes with Eminem's "Not Afraid" video. Rapping against a city skyline is not something unique for Marshall, but when Em's artist does that – it draws more attention and being just another slight parallel to Em's body of work, it adds up to the list of things that could not be coincidental.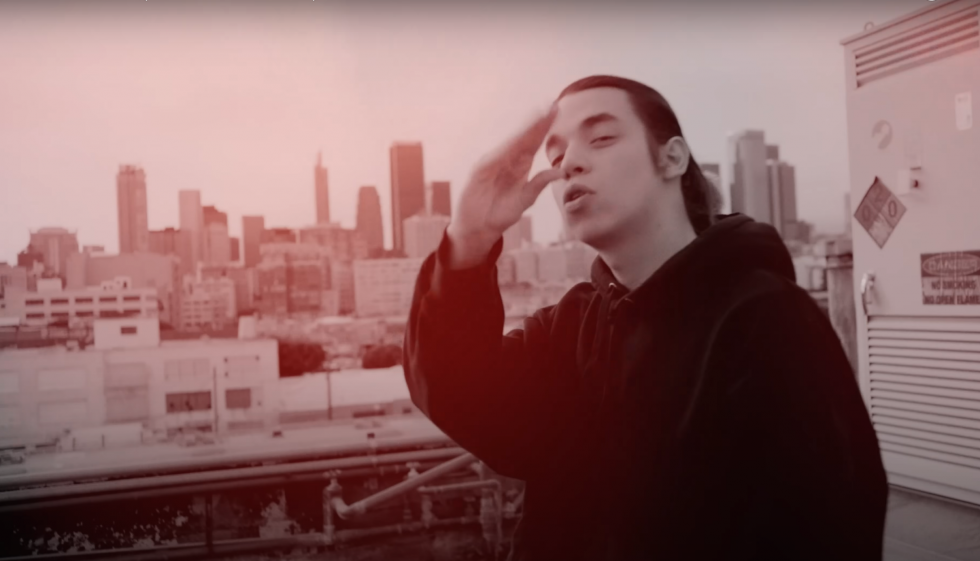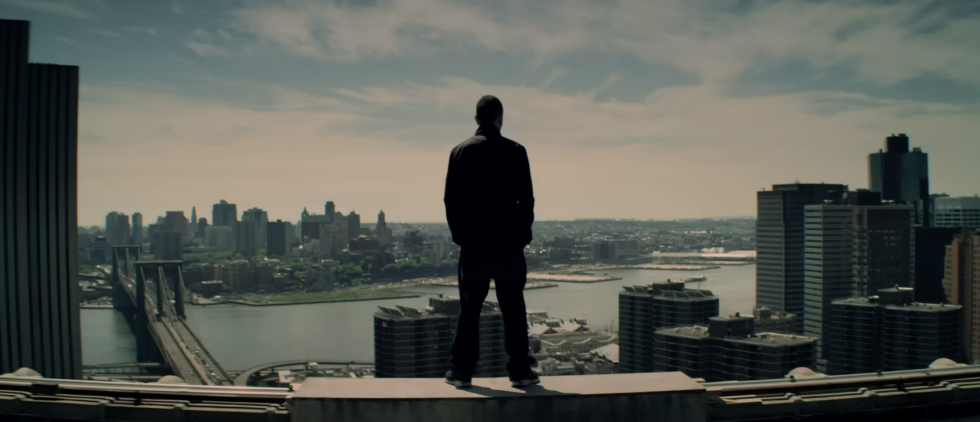 "Podium" — is Ez Mil's original work that is already loved by his old and new fans. At the same time, the music video for this song pays homage to Eminem's video catalogue, linking together the label's history and present days.
Watch Ez Mil — "Podium" (Official Music Video) below. And if anything else in this video feels familiar — let us know.