Marshall has surpassed 77.5 million followers on the streaming platform. He remains the seventh most followed artist on Spotify and the second of only two rappers in the Top 10.
The list of the most followed artists on Spotify goes like this:
1. Ed Sheeran — 114.8 million followers
2. Ariana Grande — 94.1 million followers
3. Arijit Singh — 92.8 million followers
4. Taylor Swift — 89.7 million followers
5. Billie Eilish — 87.7 million followers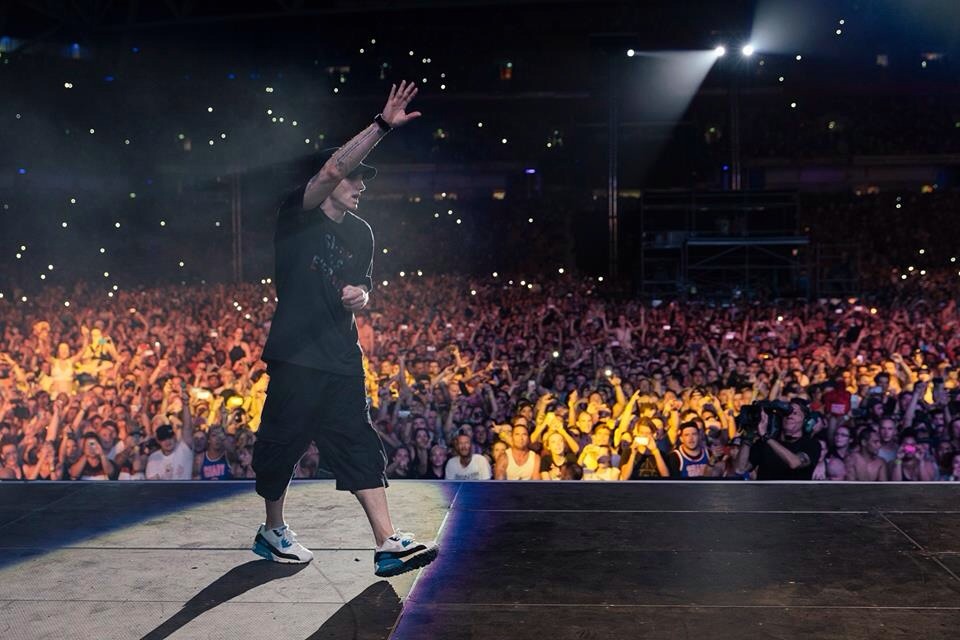 6. Drake — 80.8 million followers
7. Eminem — 77.5 million followers
8. Bad Bunny — 75.5 million followers
9. Justin Bieber — 74.2 million followers
10. The Weeknd — 73.2 million followers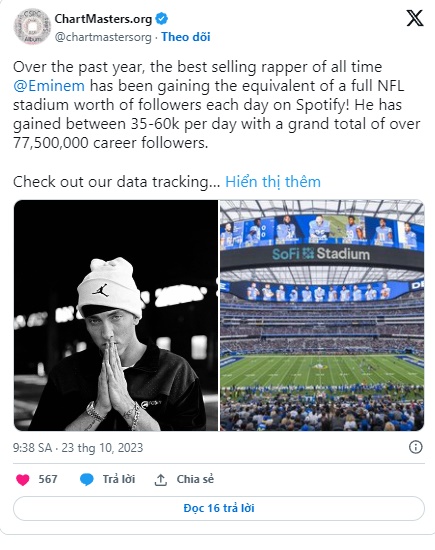 Marshall also keeps his place in the Top 10 of the highest gainers in followers on the streaming platform. He expanded his following by over 39,000 new users yesterday, and, for instance, this summer, he was in the Top 3 gainers with almost 59,000 new followers gained in one day.
The Chartmasters.org website, which keeps the score of all streaming and selling data, picked up on this number, comparing Eminem's daily gains to NFL stadiums. Visualising this, you can really get the scale of Marshall's popularity, which keeps growing even now, over 25 years since his debut.