Eminem and the Shady Team flew to Riyadh, Saudi Arabia to watch Tyson Fury clash with Francis Ngannou in what was billed as the "Battle of the Baddest". The boxing match took place at the Kingdom Arena on October 28, 2023.
Along with Eminem came the whole posse: his manager Paul Rosenberg, Bad Meets Evil colleague Royce 5'9 and hypeman Mr. Porter.
Watch the video below as Marshall and the team arrive in Riyadh:
The match was an exclusive event that only a select few could attend. Eminem was happy to meet up with boxer, Joseph Parker.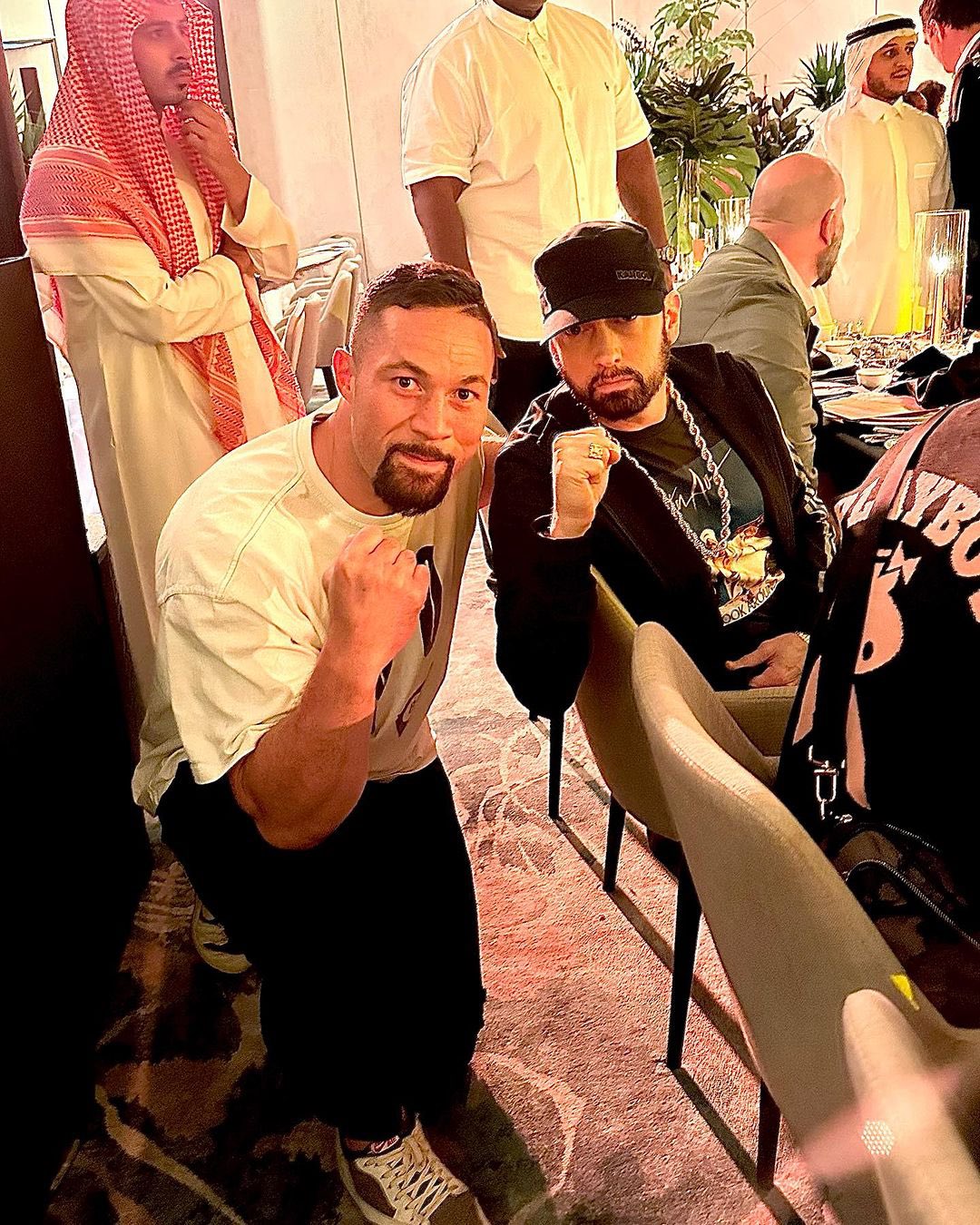 After the rapper complimented the WBC watch gifted to the fighters, the British boxer, Amir Kahn, presented Eminem with his own watch. As you can see, Em looks slightly embarrassed: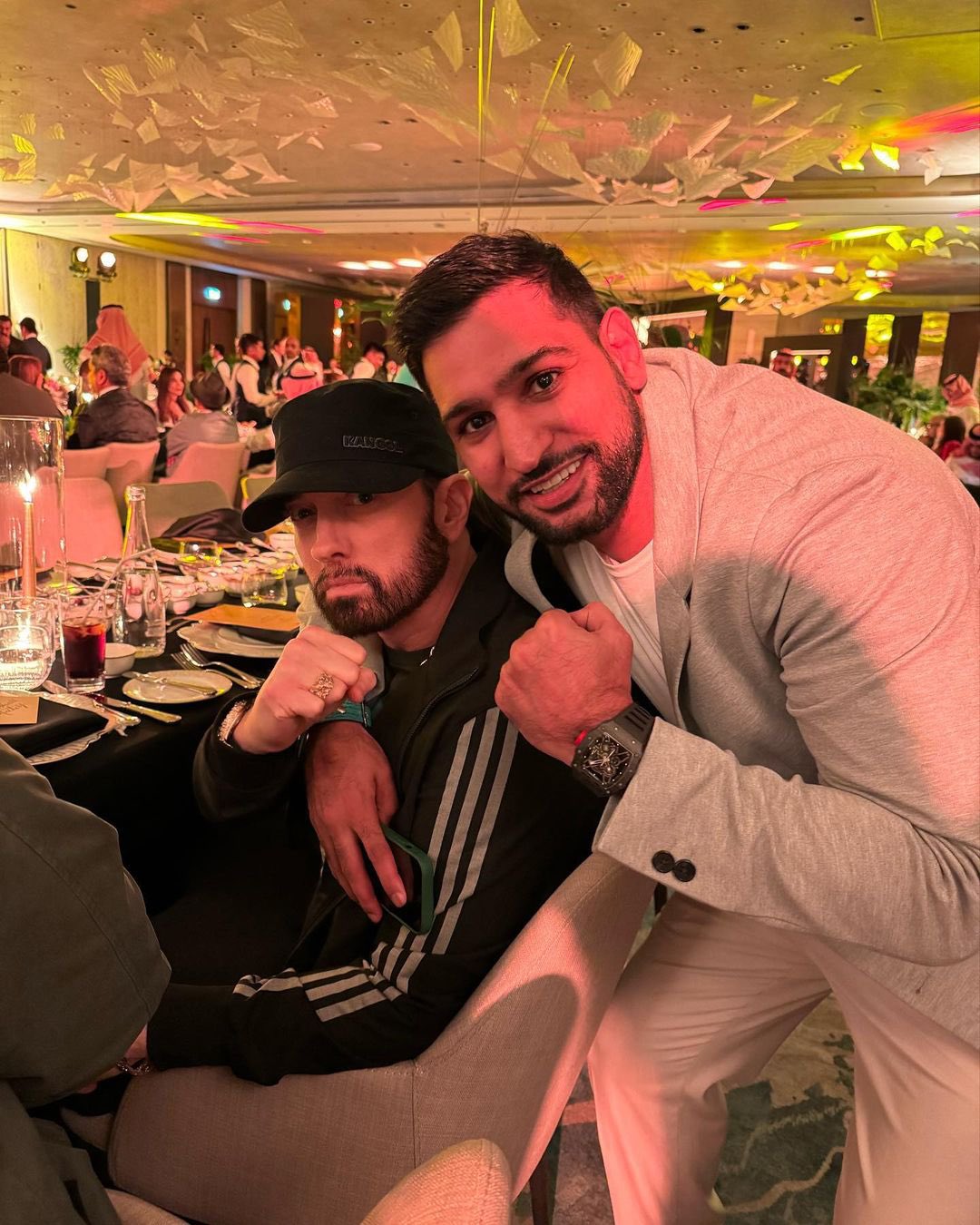 Responding to a crazed fan message, Amir Kahn wrote that he was happy to bestow the rap legend with his watch, as he knows he is an avid boxing fan: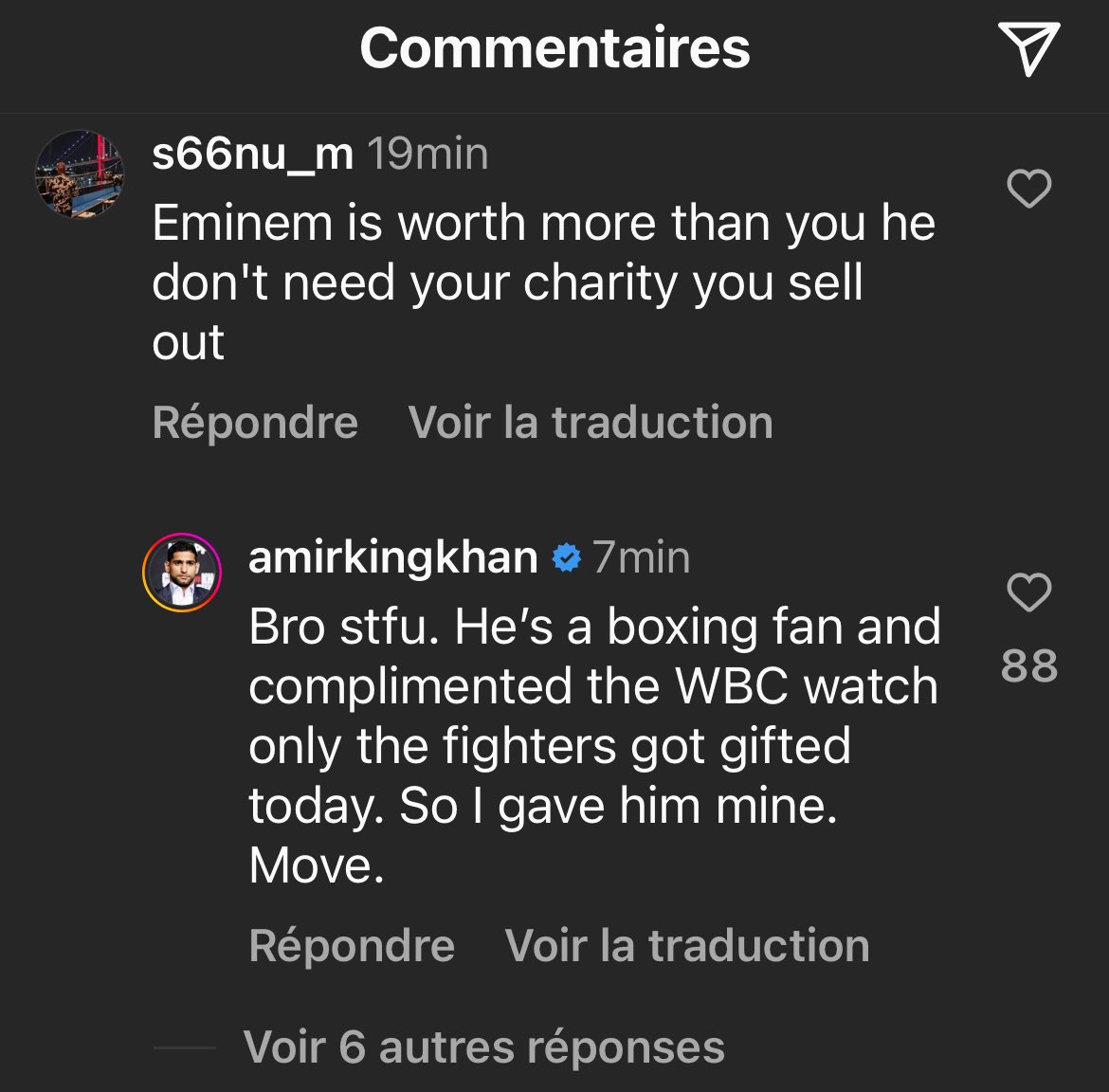 As the whole team is sitting at the table, Em poses for a photo with his signature gesture.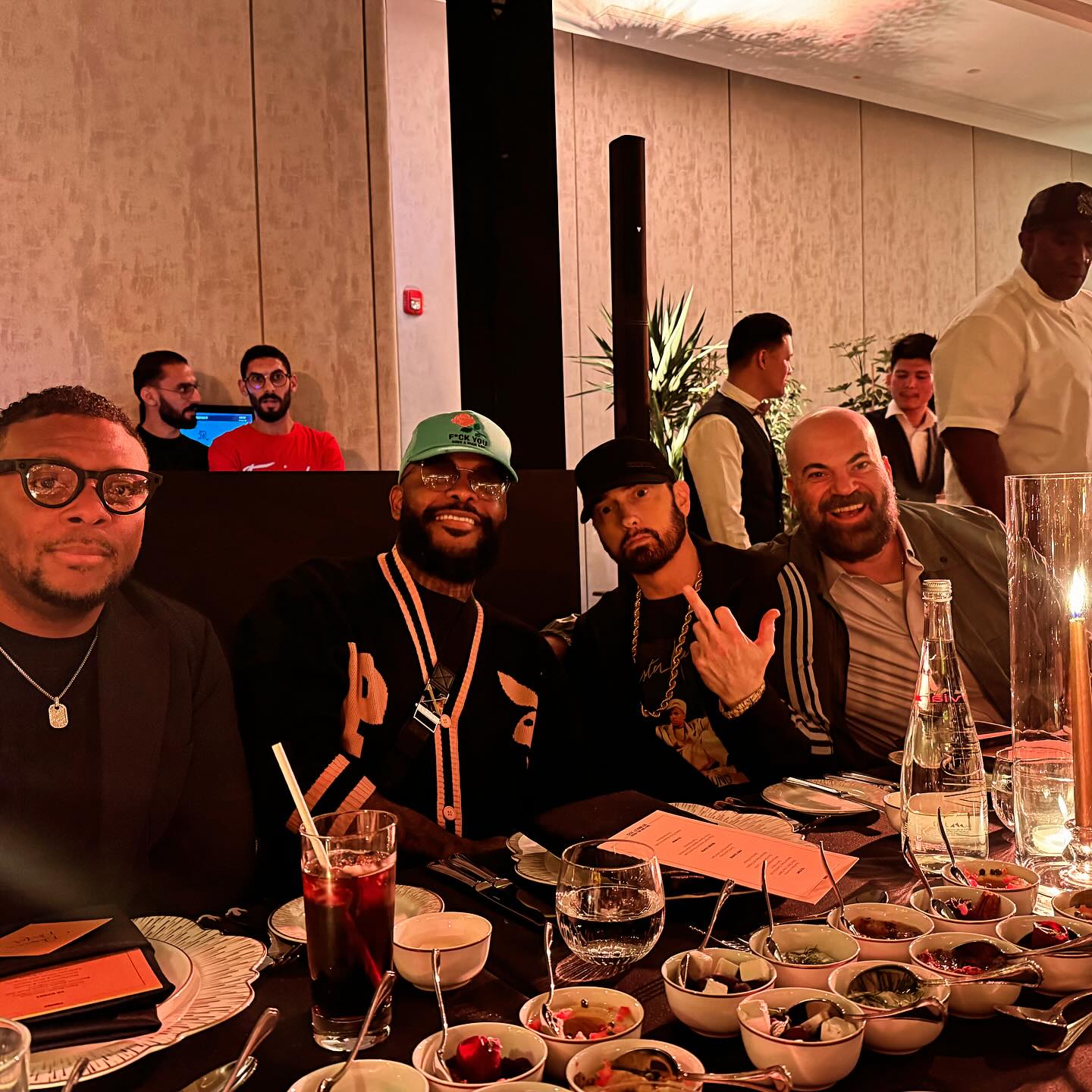 Mr. Porter, Royce 5'9, Eminem and Paul Rosenberg, Riyadh, Saudi Arabia (10.28.2023)
And of course, Eminem couldn't refrain from getting a photo with Francis Ngannou. The boxer looks very happy to indulge Marshall's desire.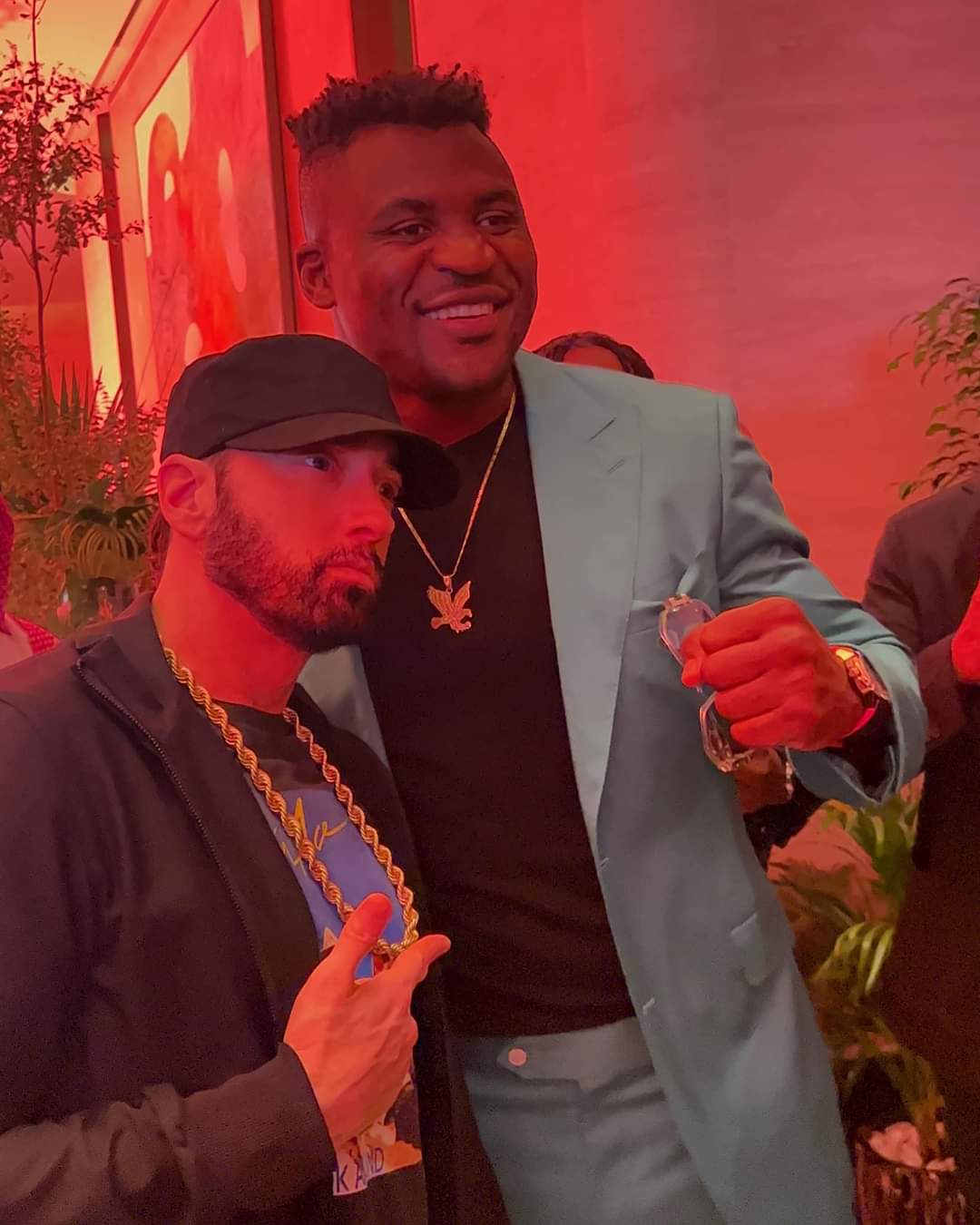 More photos: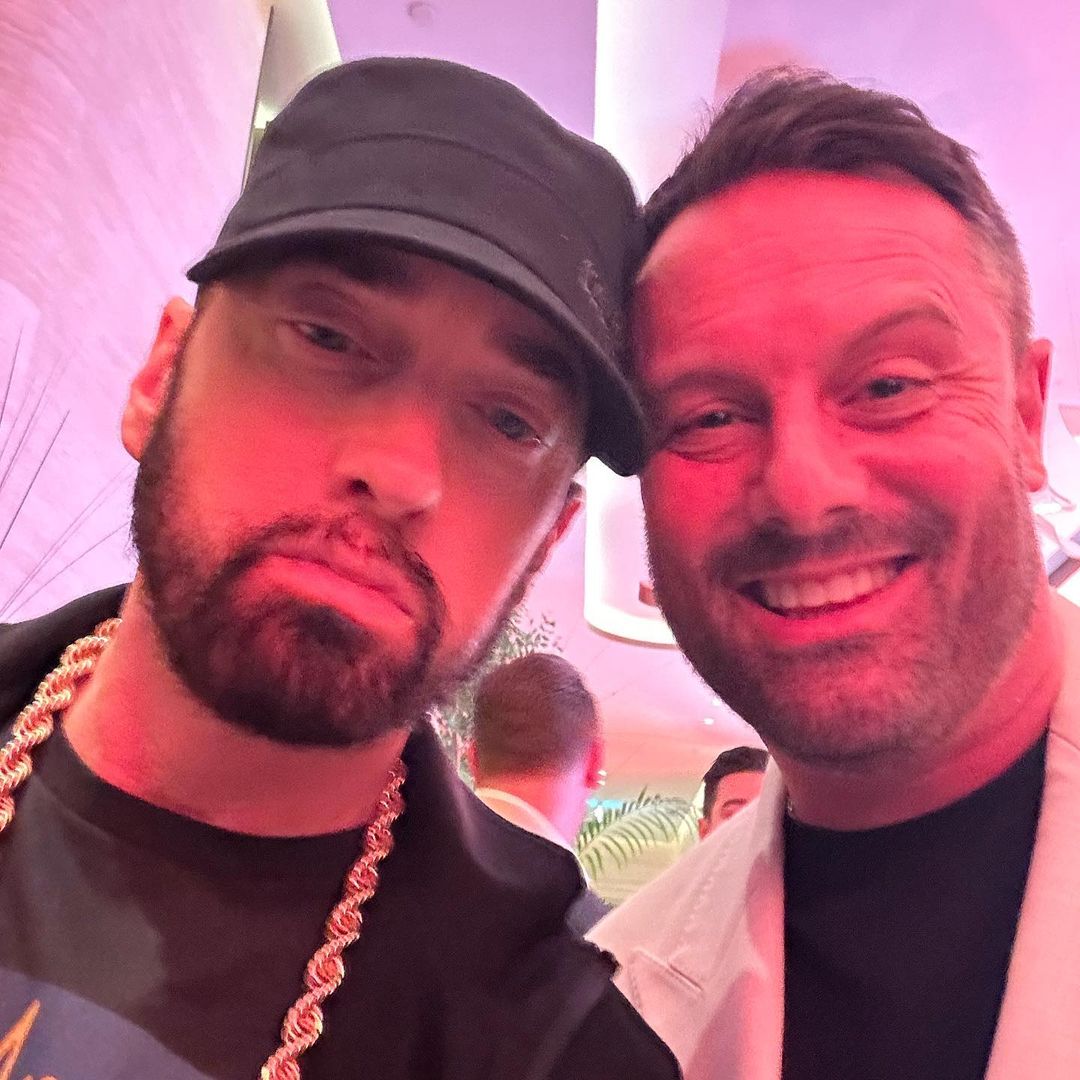 Eminem and Darren Fletch, Riyadh, Saudi Arabia (10.28.2023)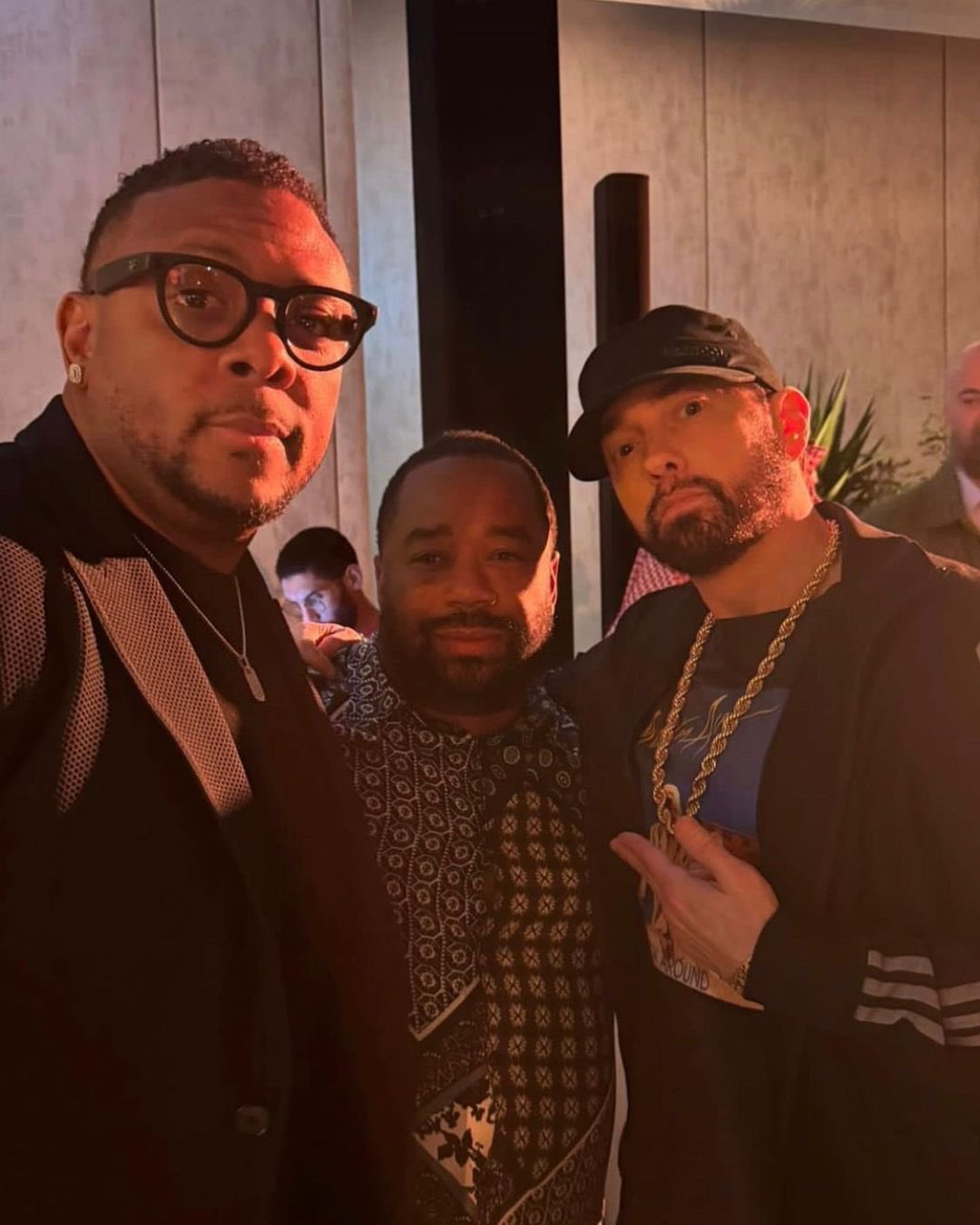 =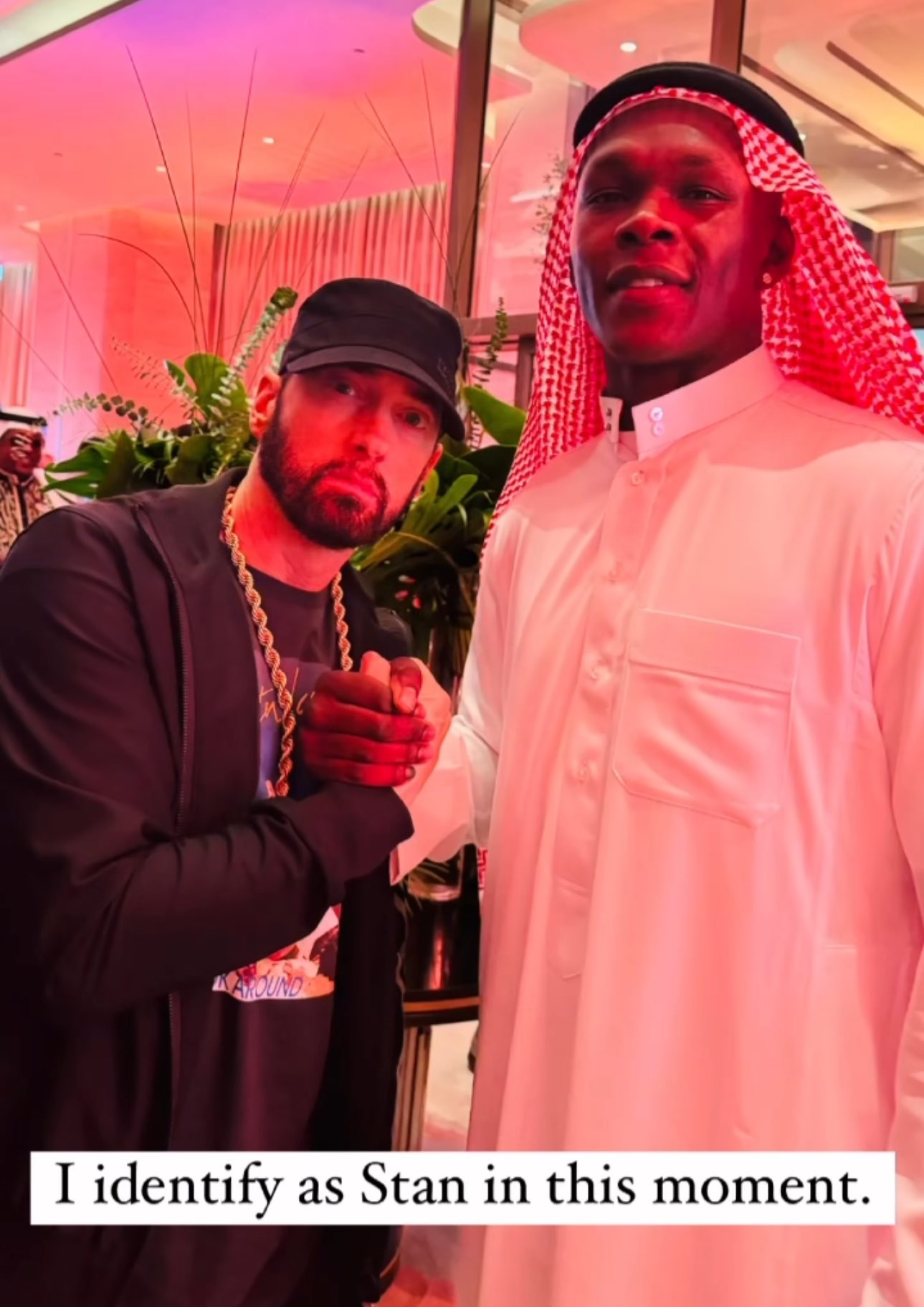 Eminem and Israel Adesanya, Riyadh, Saudi Arabia (10.28.2023)