Eminem's youngest child Stevie Laine, 21, opened up about their childhood in a rare interview with their 27-year-old sister Hailie Jade.
Eminem's kids are ready to lose themselves down memory lane.
In fact, the rapper's daughter Hailie Jade got a little sentimental while recounting her childhood with the family's youngest member Stevie Laine. (Hailie and Stevie's mom is Eminem's ex wife Kim Scott.)
"I was so happy to have a little sister," the 27-year-old shared during the Oct. 31 episode of her Just A Little Shady podcast, before joking, "Oh my god, am I going to get emotional? I'm old!"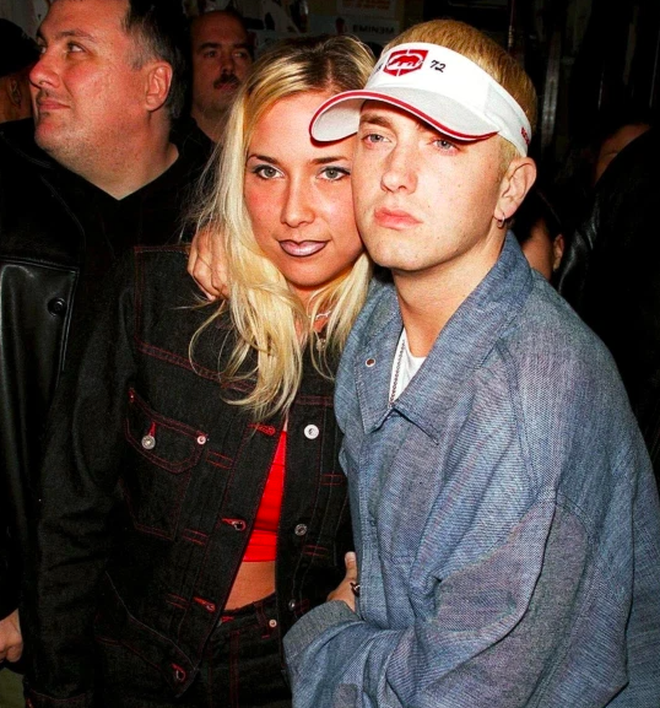 Hailie went on to recall her excitement when Stevie, now 21, was born, explaining how she's always "loved babies" and immediately became possessive of her younger sibling.
"When you were born," Hailie told Stevie, "I was like, "A baby for me! It's mine!'"
Hailie praised Stevie for having a wide range of interests while being "unfazed by everything" about their unconventional family.
"You've lived like a thousand lives," she marveled at Stevie's childhood pursuits, which included horseback-riding and gymnastics. "You just try as many activities and then you'd be good at them all. And then I'd be like, 'That's annoying. Why are you so athletic?'"
And Stevie has only continued to expand their hobbies into adulthood. These days, Stevie can be found helping kindergarten children learn to read and volunteering at an animal shelter, a passion they picked up after growing up around dogs.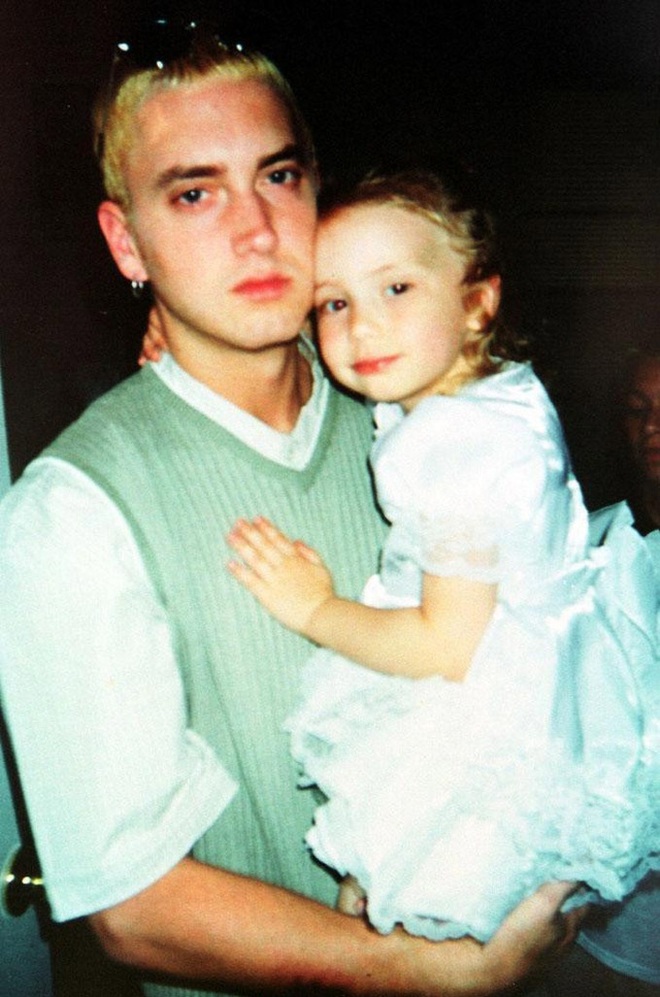 "When we were growing up, our papa had a Great Dane and we were obsessed," Hailie recalled to Stevie. "They're the sweetest dogs in the world but they're just so huge. I remember we fell in love with papa's dog, Timber, and then—when you got Duke—we were like, 'Where are we gonna put this horse because they're so big!'"
But eventually, Stevie found their own place and is now living with their partner of over two years, Declan Jace.
"He moved in with me last year, like December," Stevie shared, noting that their relationship is "going really well" especially since they were dating long-distance for a while.
Stevie added, "I feel like if you really have a connection with someone, it can work—especially if you make time for it to work."
Get to know more about Stevie and the rest of Eminem's family below:
Kim Mathers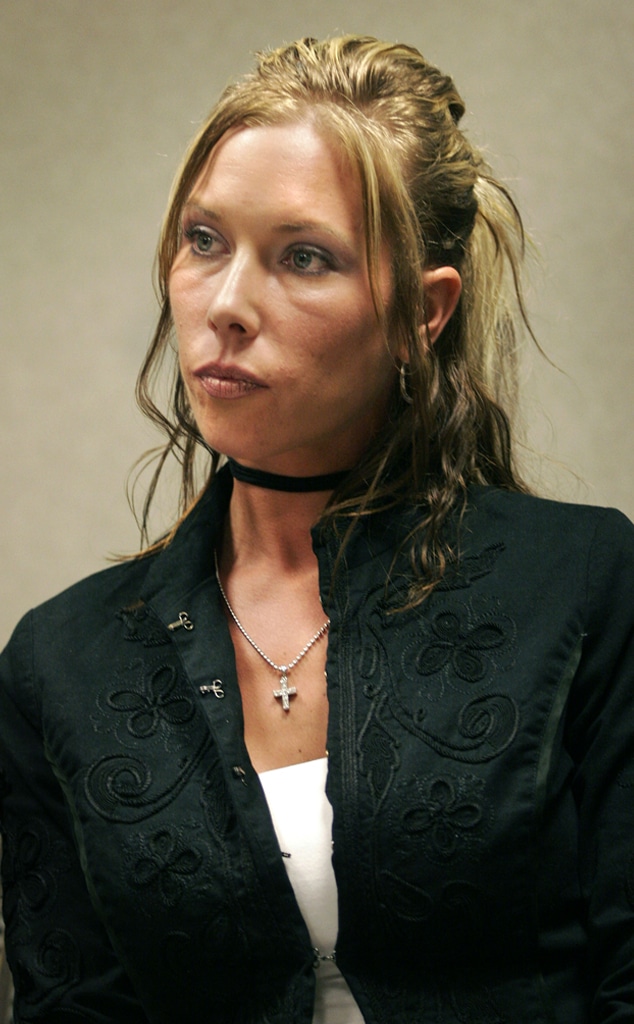 Born Kimberly Ann Scott, the Michigan native was Eminem's high school sweetheart. She welcomed their daughter Hailie Jade in 1995.
Kim was married to the rapper from 1999 to 2001, and briefly again in 2006. Their tumultuous relationship has been referenced in several of Eminem's songs, including "'97 Bonnie & Clyde," "Puke" and "Bad Husband."
"In our relationship, there's a pattern," Kim said of their on-and-off romance in a 2007 interview with 20/20. " We'll have two good years and then it will go bad for some reason. It's like a two-year max with us and we hadn't reached the two years yet. I just didn't want to rush into anything before the two years."
However, Kim noted that Eminem has always been an "excellent" father.
"He loves the kids very much," she shared. "He's always lending a helping hand."
Hailie Jade Mathers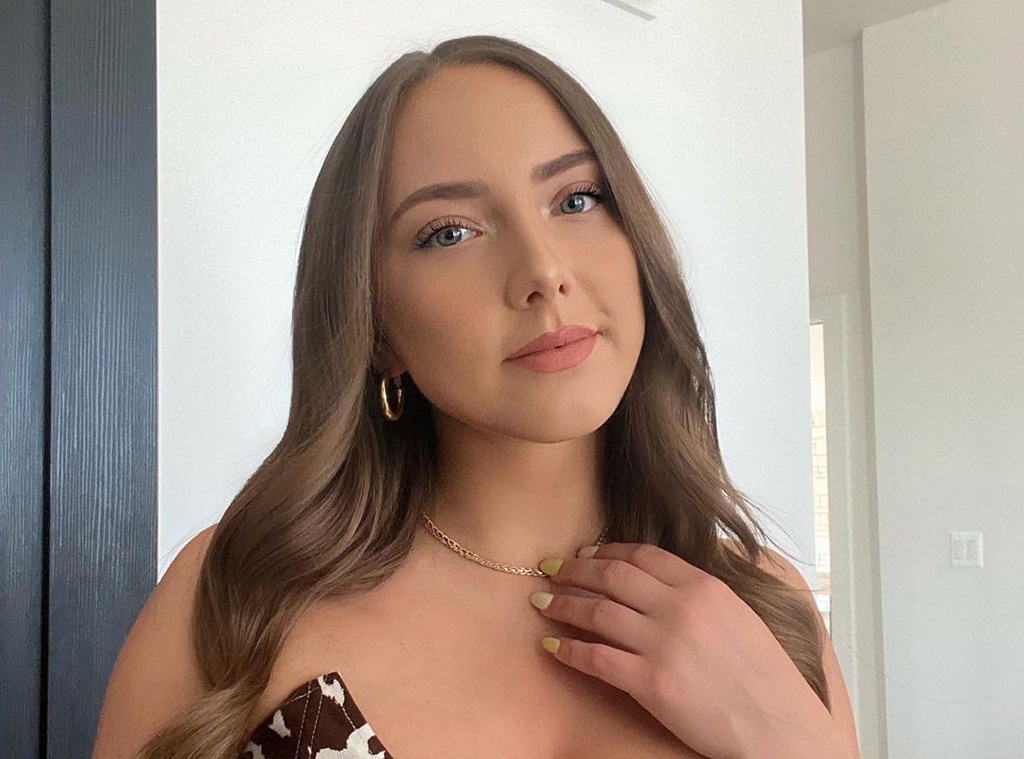 Eminem and Kim welcomed Hailie on Dec. 25, 1995. According to music star, her birth was a "real wake-up call" to "get my ass in gear."
"Everything that I am doing right now is for Hailie," he told Q magazine in 2001. "The money—it's for her college."
She spent most of her youth under Eminem's 15,000-square-foot roof in the Detroit suburbs, before attending Michigan State University to study psychology. There, she started fellow Spartan Evan McClintock, who she got engaged to in February 2023.
"She's doing good," Eminem said of Hailie during a 2020 episode of Hotboxin' With Mike Tyson, adding that the influencer—who now goes by Hailie Jade—graduated from college with a 3.9 GPA. "She's made me proud for sure."
Alaina Marie Scott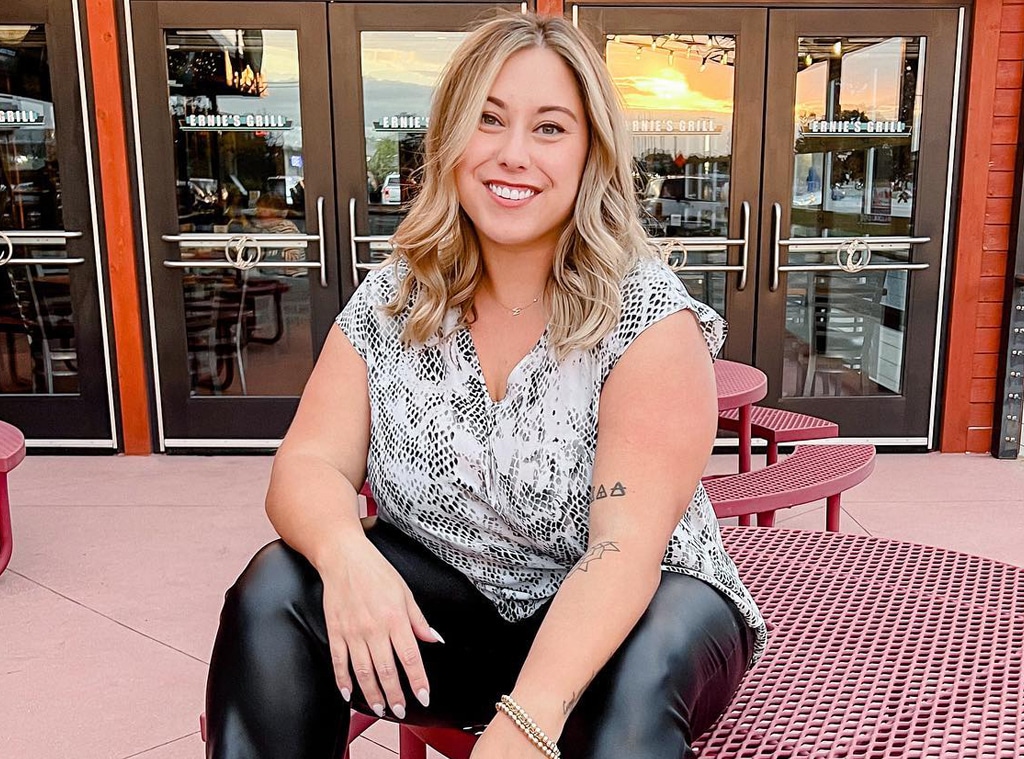 Born on Feb. 22, 1993, Alaina is the daughter of Kim's sister Dawn Scott.
She was adopted by Eminem in the early aughts due to her mother's struggles with addiction. "I have full custody of my niece and joint custody of Hailie," the 8 Mile star told Rolling Stone in 2004. "I was always there for Hailie, and my niece has been a part of my life ever since she was born. Me and Kim pretty much had her, she'd live with us wherever we was at."
Having been largely raised by Eminem, the Oakland University alum calls him "dad" and had him accompany her down the aisle when she wed Matt Moeller in June 2023.
"He wasn't going to miss that," she told People after the nuptials, during which Hailie served as a Maid of Honor. "None of this would have been possible without my dad. I'm beyond blessed."
Her mother passed away in 2016 at the age of 41.
Stevie Laine Scott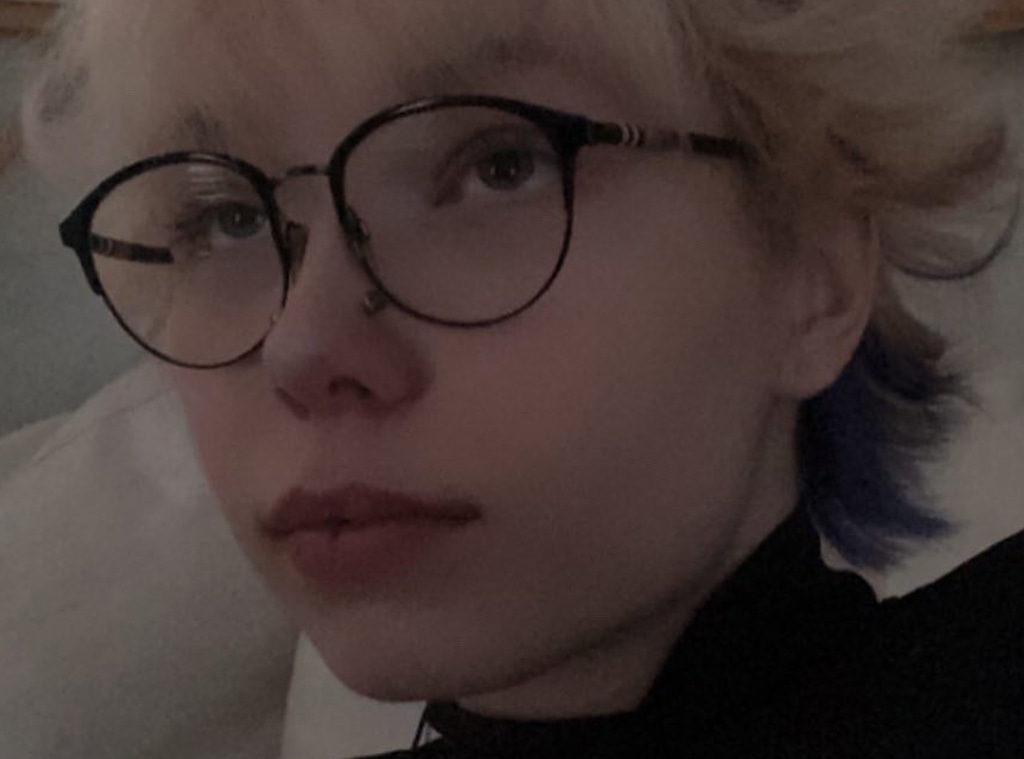 Kim welcomed Stevie on April 16, 2002, with her then-boyfriend Eric Hartter. Eminem legally adopted Stevie in 2005, when he reconciled with Kim.
Stevie came out as nonbinary in August 2021, sharing in a TikTok video that they identify using "all pronouns."
They added in the caption, "forever growing and changing."
Debbie Nelson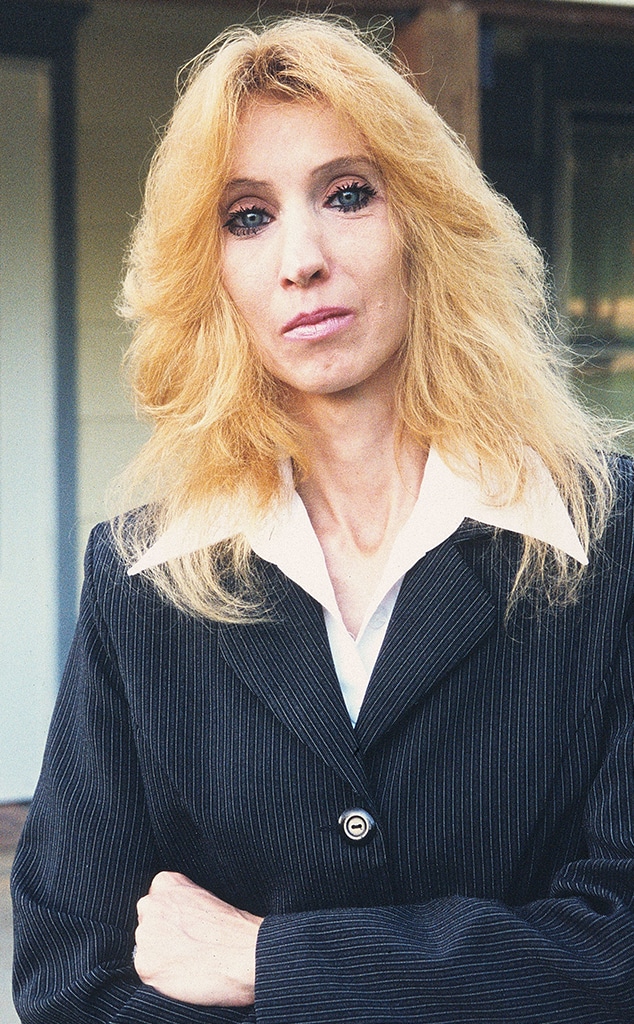 Born in 1955 at a military base in Kansas, Debbie is the mother of Eminem.
She married the "Without Me" artist's father Marshall Bruce Mathers Jr. when she was 15, according to her 2008 memoir My Son Marshall, My Son Eminem. She began pregnant with Eminem 16 months later and relocated to Michigan, where her maternal grandmother lived.
Debbie and Eminem's strained relationship has been documented in several of his songs, including his 2002 smash hit "Cleanin' Out My Closet." In the track, he alleged that Debbie abused prescription pills when he was young—which she denied in her autobiography.
"What mother wants to be known as a pill-popping alcoholic who lives on welfare?" she wrote. "None of it was true, but the fibs kept getting bigger, and ultimately Marshall and I became estranged."
However, Eminem has since expressed regret in airing out his family drama. In his 2013 song "Headlights," he rapped, "I went in headfirst, never thinking about who, what I said hurt / In what verse, my mom probably got it the worst."