The expanded edition adds one new track and five instrumentals.
2013 was a year for a lot of standout rap records. Drake's Nothing Was The Same, Kanye West's Yeezus, ASAP Rocky's LONG.LIVE.A$AP, and Eminem's The Marshall Mathers LP2. In fact, it has been almost 10 years to the day that the Detroit icon made his return. He took a three-year hiatus even after fans were enjoying his 2010 record, Recovery.
Of course, LP2 is a sequel to arguably Eminem's best album, The Marshall Mather LP from 2000. It was the record that featured the classics like "Stan," "The Real Slim Shady," and many more. While the follow-up is not as iconic as the original plenty of quality landed on it too. To celebrate its 10th birthday, Em decided to add an exclusive song and instrumentals of all the singles for the project.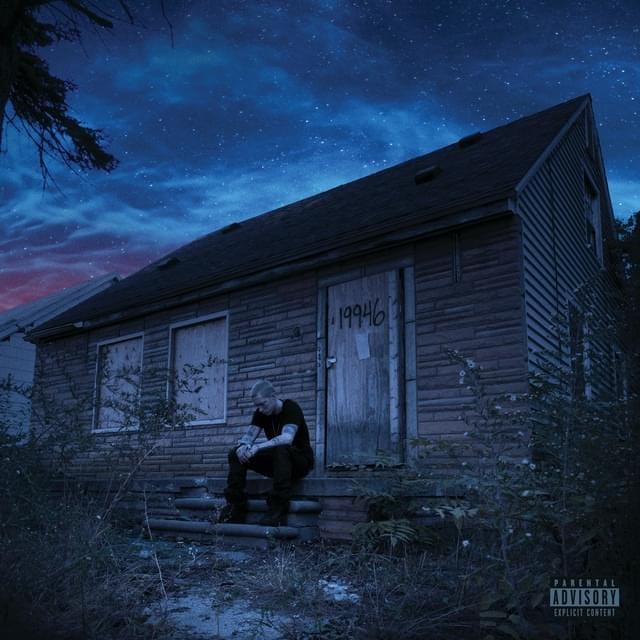 According to Southpawers, the additional track, "Don't Front" featuring Buckshot, was only available to those who ordered the Call of Duty: Ghosts and the album bundle. Eminem's ties to the video game come from the trailer for it, which included "Survival" as the theme song. Furthermore, the game also came out the same day MMLP2 dropped. On top of the song, Eminem also provided instrumental versions of the singles. Those being "Berserk," "Rap God," "Survival," "The Monster" with Rihanna, and "Headlights" with Nate Ruess.
What are your initial thoughts on this updated version of The Marshall Mathers LP2 (Expanded Edition) from Eminem? Do you think it was worth it to add one song and five instrumentals? Or, should have he added some unheard material instead? We would like to hear what you have to say about all of this. With that in mind, be sure to leave all of your thoughts and opinions in the comments section below. Additionally, always keep it locked in with HNHH for all of the latest breaking news around Eminem, as well as all of the hottest album drops.
The Marshall Mathers LP2 (Expanded Edition) Tracklist:
Bad Guy
Parking Lot (Skit)
Rhyme Or Reason
So Much Better
Survival
Legacy
A**hole (feat. Skylar Grey)
Berzerk
Rap God
Brainless
Stronger Than I Was
The Monster (feat. Rihanna)
So Far…
Love Game (feat. Kendrick Lamar)
Headlights (feat. Nate Ruess)
Evil Twin
Baby
Desperation (feat. Jamie N Commons)
Groundhog Day
Beautiful Pain (feat. Sia)
Wicked Ways
Don't Front (feat. Buckshot)
Survival – Instrumental
Berzerk – Instrumental
The Monster – Instrumental
Rap God – Instrumental
Headlights – Instrumental