"The Monster" is the fourth single from "The Marshall Mathers LP 2" and the fourth collaboration between Eminem and Rihanna, following "Love the Way You Lie" (2010), its sequel "Love the Way You Lie (Part II)" (2010), and "Numb" (2012). The song topped the charts in 12 countries including Australia, Canada, the United Kingdom and the United States.
The track is built upon a song written by Bebe Rexha for her debut album. But she knew that this tune was menat for Eminem the second she finished it. So later, Frequency, the producer of the track, showed the record to Riggs Morales, Shady Records VP of A&R. When he played "The Monster" Morales "freaked out", instantly asking for the verses to be stripped and ProTools sessions to send to Eminem, wrote the Vibe magazine in 2013. Eminem clearely liked the song. He touched up on the instrumentals, tweaked the production, put on his own verses and invited Rihanna to sing the hook. The rest is history.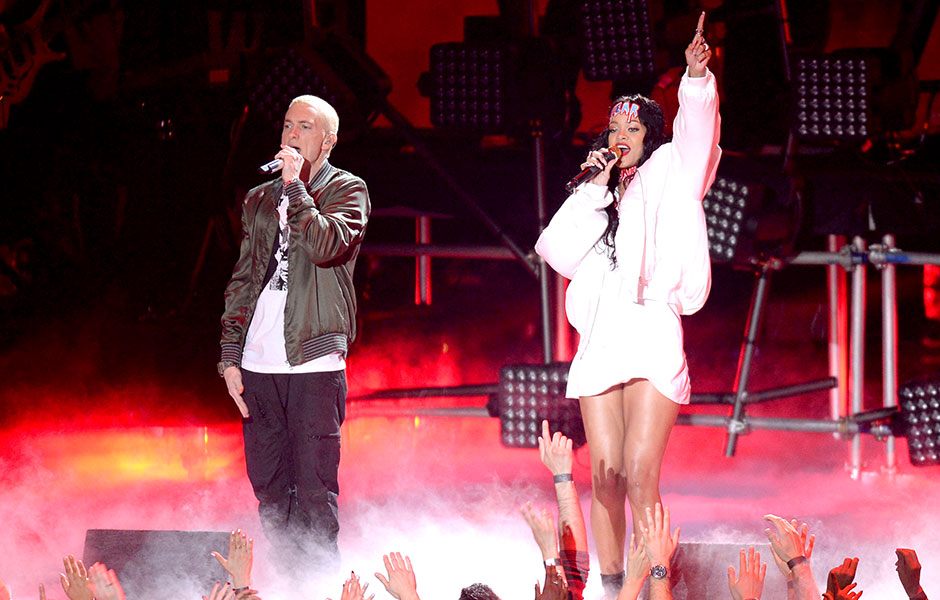 Marshall rounded the number of songs with over 900 million Spotify streams up to 10.