Eminem skipped out on his win at the 2003 Oscars, and might have regretted it later, but he was able to perform his Oscar-winning song 17 years later.
Eminem decided to skip out on his 2003 Oscar win, however the actor/rapper might have regretted it afterwards. The Academy Awards ceremony honors those in filmmaking every year. The Oscars might be considered one of the most exciting (and possibly nerve-racking) nights for some in the industry, especially the nominees.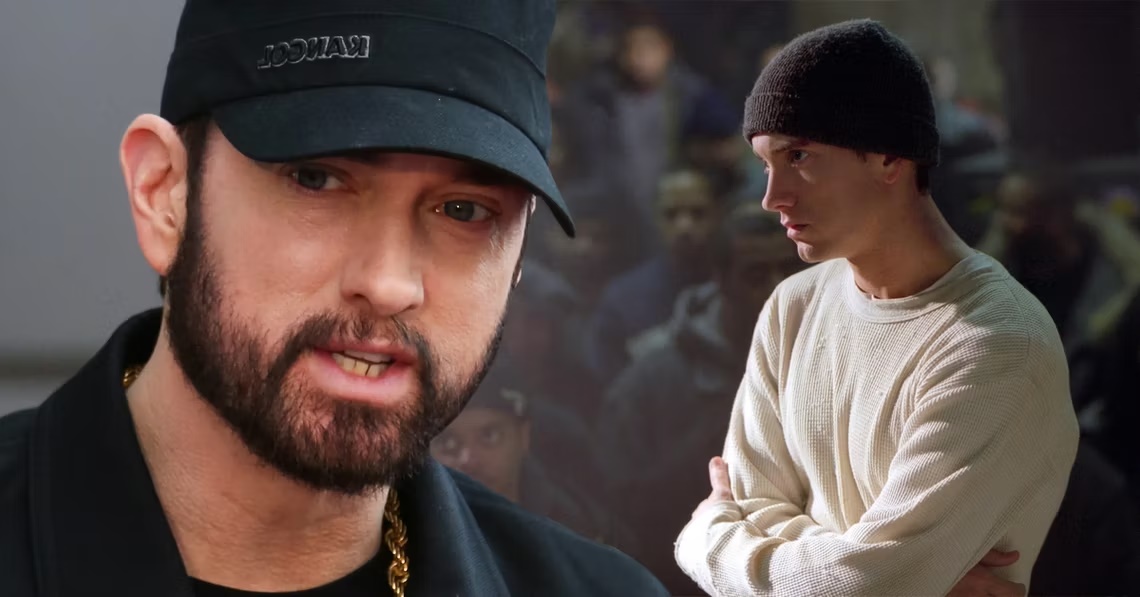 However, not all nominees have chosen to attend in the past. Which means when one of those nominees win, the reason for their absence might be explained. Some, like Marlon Brando, have refused to attend out of protest.
Others were unable to attend because of scheduling reasons or health issues. Others might not attend for other reasons. When Eminem decided to skip out on his 2003 Oscar win, he seemed to have regretted it afterwards.
Why Did Eminem Skip Out On His 2003 Oscar Win?
The Academy Awards is considered one of the most prestigious awards shows for those who work in the film industry. However, the Oscars have dealt with controversy and been criticized for various reasons throughout the years.
There have been a few winners and several celebrities throughout the years who did not attend the Oscars. Some famously did this out of protest, others were unable to attend because of scheduling or health issues. Roman Polanski risked arrest if he returned to America to accept his award for best director.
However, Eminem, whose real name is Marshall Mathers, had a different reason for choosing not to attend the Academy Awards. He simply did not think his song, Lose Yourself, would win the award for best song.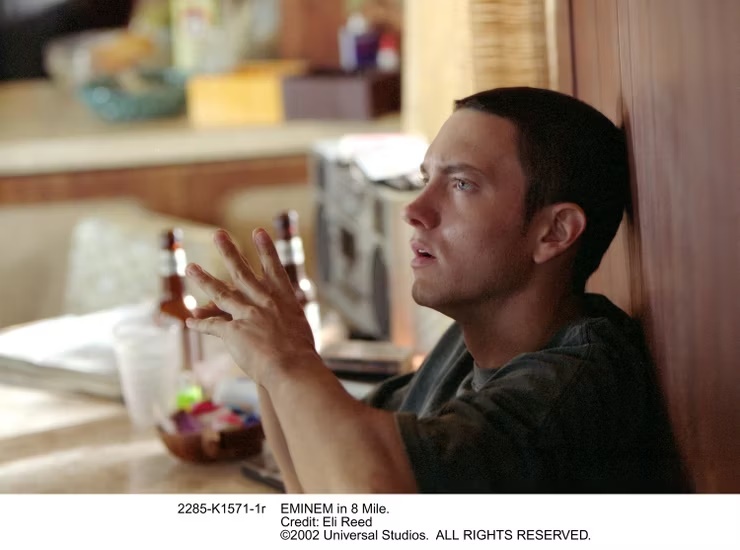 According to The Wrap, in an interview with Behind The Boards, the 8 Mile actor discussed his reason for not attending the Oscars in 2003.
He stated, "I just felt I had no chance of winning, because, you know, when I heard I was nominated, I thought that was for actors. I was not sure what exactly Grammy or Oscar meant, what certain awards meant, I was not sure what they meant, so even MTV awards, all that stuff, I just didn't know what awards meant and this particular award…I didn't go to the show…I just felt like I didn't have a snowball's chance of winning."
The Sing For the Moment rapper continued, explaining, "At that point, in my life I always thought like rap never gets a fair shake on anything." Instead of Eminem himself accepting the award from presenter Barbra Streisand, his collaborator Luis Resto accepted on his behalf.
Eminem Might Have Regretted Skipping Out On The 2003 Oscars
Celebrities who have famously protested the Academy Awards, or missed the ceremony due to other reasons, might have felt some regret later for not attending what could be called the biggest night in Hollywood.
Eminem decided not to attend, instead deciding to stay home because he didn't think he would win the award. According to Daily Rap Facts,The Real Slim Shady rapper told Southpawer Extra what he was doing instead, "I was sleeping that night…I just felt I had no chance of winning."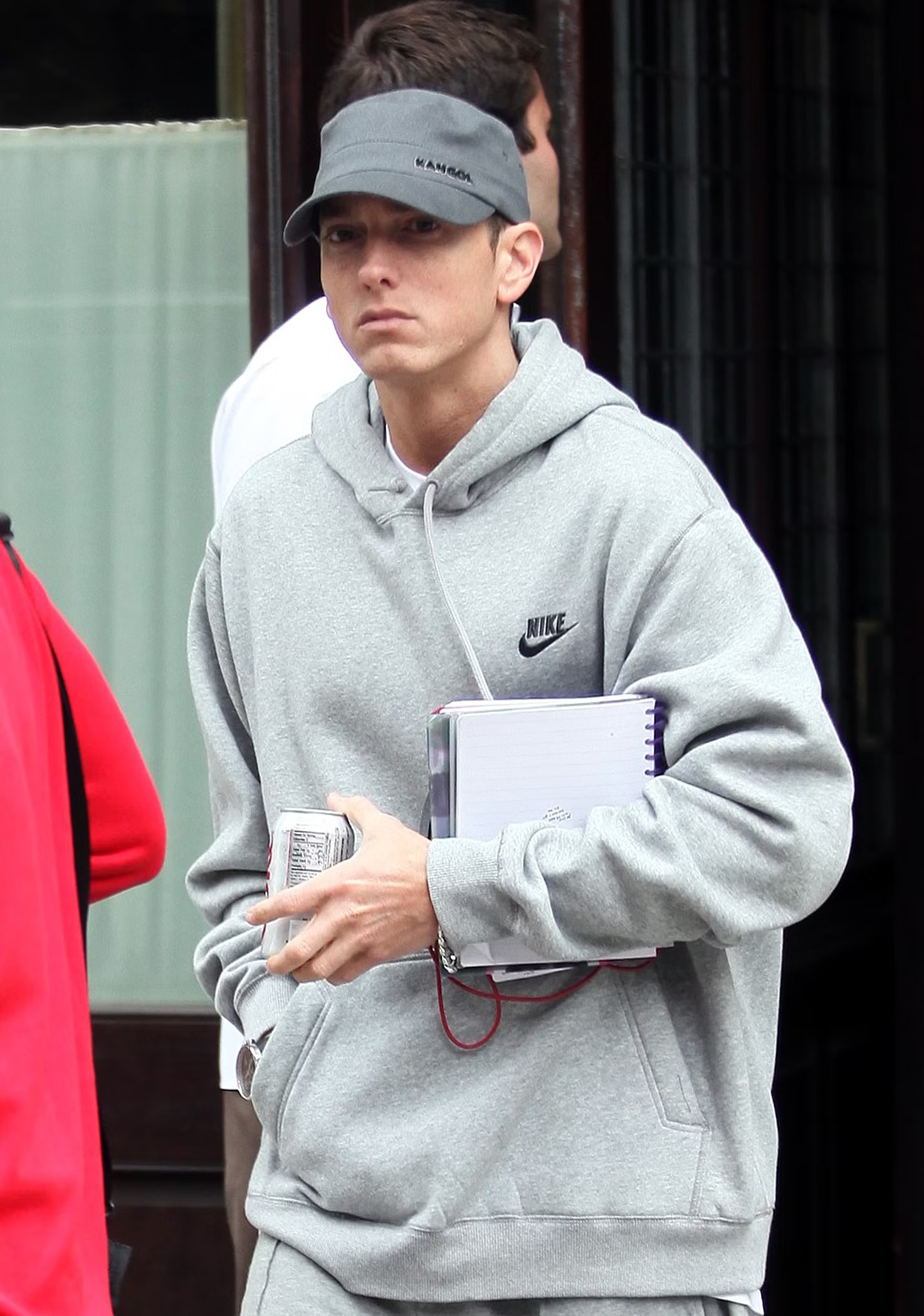 It seems Eminem may have regretted his decision not to attend the ceremony. According to Variety, the Love the Way You Lie rapper stated, "Back then, I never even thought I had a chance to win. And also, back at that time, the younger me didn't really feel like a show like that would understand me.
He continued, "But then when I found out I won, 'That's crazy!' That to me shows how authentic and real that award is – when you don't show up and you still win. That makes it very real to me."
According to his interview with Variety, Eminem stated, "I don't even think I understood back then that you could get an Oscar for a song, and I remember being kinda confused about why I was even up for one".
According to a ParleMag article, "He expressed he was 'blown away' by his win and regretted missing the 2003 Oscars."
Eminem Performed His Oscar-Winning Song At The Academy Awards 17 Years Later
Although Eminem didn't get to perform his Oscar-winning song from the 8 Mile soundtrack, Lose Yourself, back in 2003, he was able to perform the song at the Academy Awards in 2020.
Eminem has been known to surprise audiences and fans with surprise album releases and concerts. The Way I Am rapper did the same at the 2020 Academy Awards Ceremony.
Talking to Variety about his reason for performing his Oscar-winning song 17 years later, Eminem stated, "I kinda figured maybe since I didn't get a chance to do it at the time, maybe it would be cool. Back then, I never even thought I had a chance to win."
Asked if he enjoyed being able to perform Lose Yourself at the 2020 Oscars, Eminem told Variety, "Absolutely. I got to hug Salma Hayek!"
Discussing the secretive performance, he mentioned how he would rehearse offsite. "We probably have four or five rehearsals just to make sure we got everything right. Most of the rehearsals were offsite, not in [the Dolby Theater], just trying to keep it a secret."
Discussing the reason the performance was kept secret, Eminem stated, "I don't know, I think it was either [The Oscars'] idea or Paul and [longtime publicist Dennis Dennehy's] idea before they brought it to me. It was presented to me that way and I said, "Oh that's kinda dope, to not even announce it."
When Variety asked Eminem if he might have another film coming up in the future, the Killshot rapper didn't say no. "I'm not gonna say I don't because if the right script comes along and it's something that fits with my schedule I might take another dive in."