Eminem is one of the richest music stars of his generation but he may spend less than his peers with a lot less money.
Since his music career has been going strong for decades now, Eminem has become a superstar with millions of fans. Once a musical artist achieves that kind of success, the opportunities to become rich can seem endless.
According to Celebrity Net Worth, Eminem has amassed a truly impressive $250 million fortune as of this writing. With that in mind, it is amazing to know that it could be argued that Eminem is be shockingly cheap with his money.
How Does Eminem Spend His Net Worth?
After Eminem forged a relationship with Dr. Dre, he became an international sensation in 1999. Ever since then, Eminem has continued to be one of the most successful rappers in the world. The only time Eminem's career seems to take a step back is when the popular rapper takes time off.
Based on how rich Eminem already appears to be, he can afford most of the best things in life. It also has to be noted that Eminem continues to have money coming in, and he could cash in even more if he toured more often.
All things considered, it seems like it would be a no-brainer to assume that Eminem doesn't worry about money. More than that, most observers likely believe that similar to a lot of other stars, Eminem spends his money like there is no tomorrow.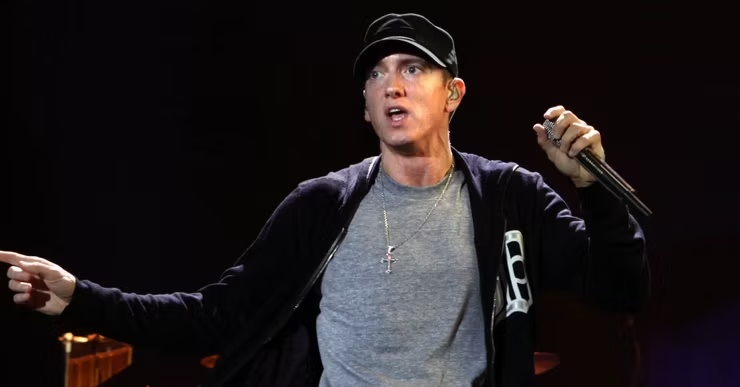 In reality, however, it turns out that isn't the case at all. In fact, Eminem has revealed that he is very careful with his money a lot of the time. A perfect example of that is Eminem revealed his financial mentality during a 2010 interview with The New York Times.
Partway through Eminem's interview, The New York Times' reporter brought up how successful he had been at that time. The reporter then went on to ask Eminem how he spends his money. "Billboard magazine has ranked you as the best-selling artist of the past decade. What do you do with all your money?"
Instead of bragging about his lifestyle, however, Eminem said something remarkably sensible. "Save it. I save a lot of money by not buying d**gs anymore. I invest. I always try to be smart. I try to treat all the money I'm making like it's the last time I'm going to make it."
While Eminem's remarks to The New York Times are surprising, they make a lot of sense in the full context. Since Eminem rose to fame, he has been very open about growing up without much money. On top of that Eminem has expressed his opinion that his loved ones were bad with money.
Given his background, Eminem obviously doesn't want to make the same mistakes he saw others make. Still, it is incredible to learn about how reluctant Eminem once was to buy an expensive watch.
During an interview with Anderson Cooper, Eminem was asked a blunt and simple question. "Do you like spending money?" In response, Eminem said, "Not particularly." Cooper then went on to bring up a story he'd heard about Eminem.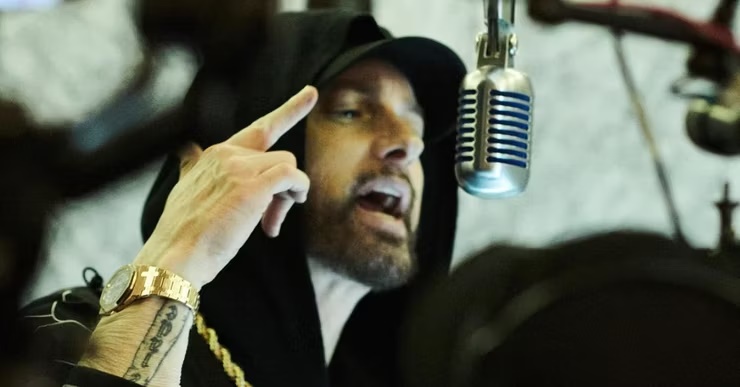 "I heard a story that you wanted to buy a watch. And at this point, you'd sold millions of albums. That you wanted to buy a watch. Is that true? That you called up your manager to see if you could afford to buy the watch?" Without missing a beat, Eminem confirmed that indeed happened.
"Yeah. I think it was a Rolex. Was it a Rolex? It was a Rolex and I asked him if I could afford it. They make fun of me for it but I'm for real. Like, you know what I mean, the whole money thing, all that stuff was brand new to me." After Eminem confirmed the story, Cooper made fun of him by saying, "You're giving hip hop a bad name here. You need to step it up. A few diamond studs"
Eminem then jokingly defended himself by saying he bought the Rolex before revealing he doesn't wear the watch. As Eminem explained, he is too afraid of scratching his expensive Rolex to wear it. When Cooper followed up by asking him about the watch he was wearing during the interview, Eminem explained it was a G-Shock that cost about $100.
Is Eminem Cheap?
After learning what Eminem has said about his spending habits, there is no doubt that he has a different mind frame than most of his peers. With that in mind, it makes sense to ask a simple question, is Eminem cheap?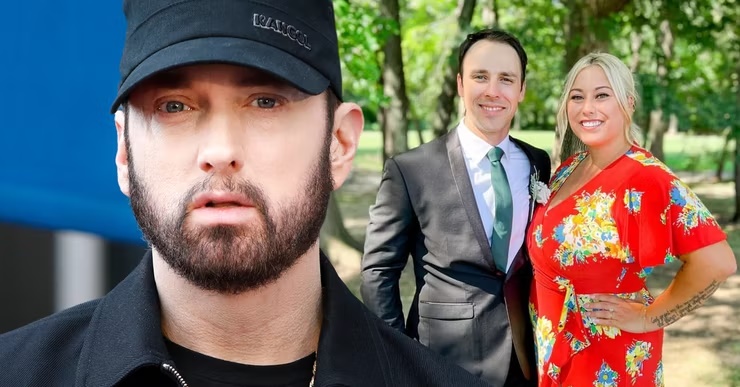 The thing is that while Eminem is careful about his spending habits, he definitely is prepared to spend money on the right things. A perfect example of that is when Eminem's daughter Alaina Marie married Matt Moeller, she thanked her dad for making their wedding possible. Based on what is known about his daughter's wedding ceremony, it would have been an expensive day.
It also is worth noting that it is well documented that there have been other things Eminem has spent a fortune on. In terms of real estate, for instance, Eminem reportedly spent millions on more than one Michigan home. Eminem has also been happy to use his fortune to give back through The Marshall Mathers Foundation.
Of course, things like buying real estate, starting a music label, and creating a charitable foundation are all responsible things to do. However, Eminem has also been willing to spend big money on things he likes too.
According to reports, Eminem bought a copy of Amazing Fantasy #15, the first comic book issue Spider-Man appeared in. High-quality copies of that issue are worth more than $1 million as of this writing.
Looking at Eminem's spending habits in full context, it seems like it would be unfair to call the rapper cheap. That said, it certainly seems accurate to say that Eminem is a lot more careful with his money than most people in his financial situation.