In 1999, for Funkmaster Flex's album, "The Tunnel", Eminem recorded "If I Get Locked Up" unleashed the persona that would be fully fleshed on his then upcoming "The Marshall Mathers LP".
It was a couple of years before Eminem put Redman on his official lists of the GOATS cited on "Till I Collapse": "It goes Reggie, Jay-Z, Tupac, and Biggie, André from Outkast, Jada, Kurupt, Nas, and then me". But Em's respect for Redman and his craft had been there for years by that point.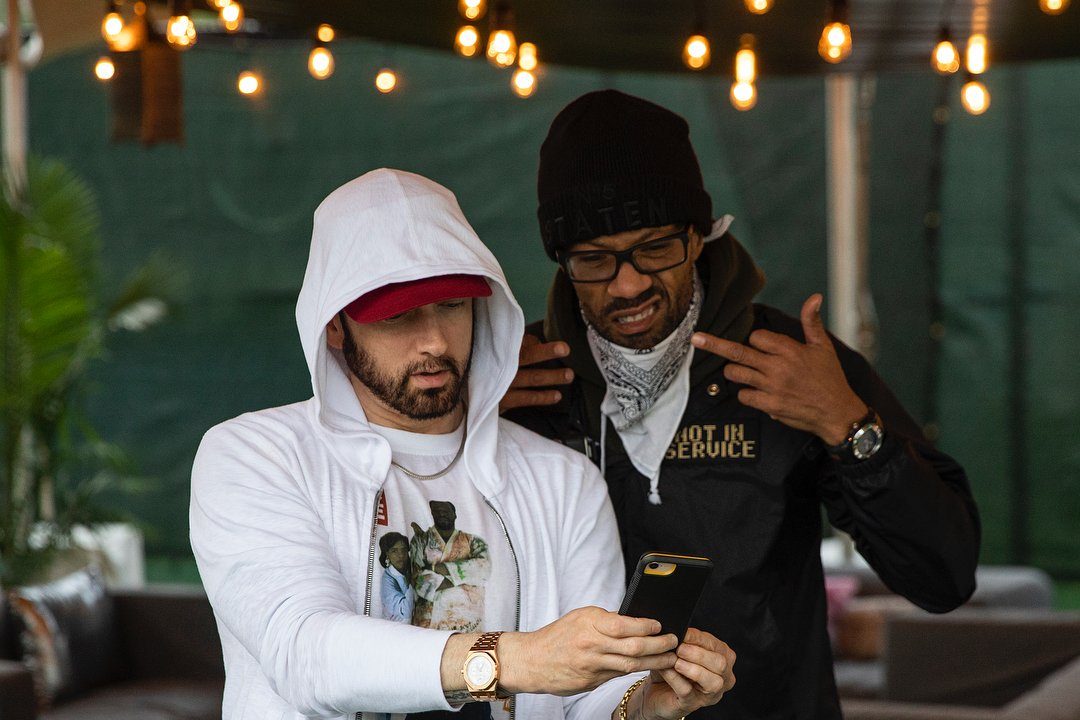 An now, in 2023, as if to close the circle, Redman freestyles over the same Funkmaster Flex's beat. He posted a video and tagged Marshall, Dr. Dre, and Rockwilder who produced the original beat.
Eminem picked up a signal and amplified it enthusiastically by retwitting with a playful remark
Dont hurt em, Reggie!!!!

Listen to the original song below: