How do you say recast in Old Valyrian?
Played by Emilia Clarke, Daenerys Targaryen is by far the most iconic character in the entirety of Game of Thrones. The girl-who-would-be-queen whose eventual descent into madness is deemed by many to be the downfall of the whole series can, in fact, be considered one of the most beloved and recognizable characters in pop culture's recent history. And a lot of what makes her so unique has to do with how Clarke embodied the character on screen. Though the actress has gone to have a somewhat prolific career in movies and TV after the end of the show, it can still be hard to separate her from the proud, unlikely candidate to the Iron Throne that she played for nearly a decade. Thus, it might come as a surprise to many fans and casual viewers alike that Clarke was not the showrunners' first choice for the Mother of Dragons.
And it's not that the part was merely offered to someone else before her, mind you, nor that she almost botched her audition — Emilia Clarke wasn't actually even the first actress to play Daenerys in an official shoot of Game of Thrones. Long before the series' de facto first episode, "Winter Is Coming," hit the screens in 2011, showrunners David Benioff and D.B. Weiss tried their luck with an original, unaired pilot that was unsatisfactory in more ways than one. Apart from wigs that made Lena Headey feel like a "medieval Dolly Parton" and horses that got too excited during sex scenes, said pilot had some casting choices that differ quite a lot from what eventually became the famous Game of Thrones ensemble.
Daenerys Targaryen Was Originally Played by 'Carnival Row's Tamzin Merchant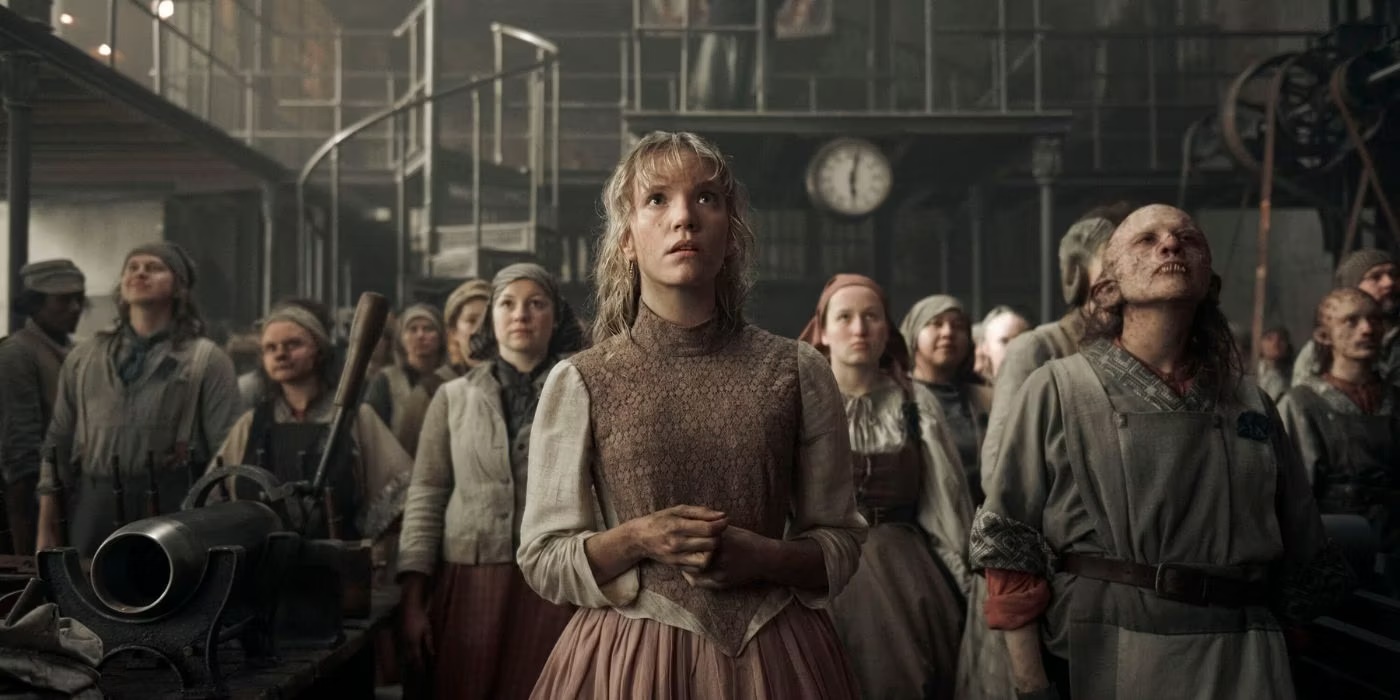 The most significant departure from the show's original cast is the role of Daenerys. Everyone's favorite Khaleesi was originally played not by Clarke, but by Tamzin Merchant. Best known for her performances as Henry VIII's (Jonathan Rhys Meyers) 5th wife Catherine Howard, in Showtime's The Tudors, and as Imogen Spurnrose in Prime Video's Carnival Row, Merchant was the first one to put on the platinum blonde wig and try her hand at bringing the Targaryen dynasty back to the Iron Throne. In the failed pilot, she played pivotal scenes, such as Dany's marriage to Khal Drogo (Jason Momoa) and the first version of the couple's infamous sex scene — which was actually a lot less sexually abusive and more faithful to the book than what eventually ended up on the show.
A great actress in her own right, Merchant did an amazing job portraying Daenerys in the series' first shot at a pilot. Or, at least, that's what her castmates and crew members that were there for this initial run have to say. Since the show's pilot never became available to the public, we kind of have to take their word for it. In the book Fire Cannot Kill a Dragon: Game of Thrones and the Untold Story of the Epic Series, which chronicles the first few steps in the creation of the cultural juggernaut that eventually became Game of Thrones, both Momoa and Benioff's then assistant Bryan Cogman state that Merchant did a terrific job. Still, there was something that just wasn't right in her casting.
It's hard to pinpoint exactly where the problem was. Those involved in the pilot and the subsequent recast tend to be a little vague about it, with casting director Nina Gold merely remarking, in an interview with Vanity Fair, that "It's terrible to disappoint… It's difficult to let down… That's hard. It's tough, but you've got to get it right, ultimately." However, in the end, it all seems to boil down to Merchant's lack of chemistry with Momoa. In Fire Cannot Kill a Dragon, HBO's former programming president states that Merchant's scene with the actor cast as Khal Drogo just didn't work, while Momoa himself claims that he only truly got "there" on his scenes when Clarke joined the team: "When Emilia got there that's when everything clicked for me," he says.
Unlike Emilia Clarke, Tamzin Merchant Wasn't That Keen on Playing Daenerys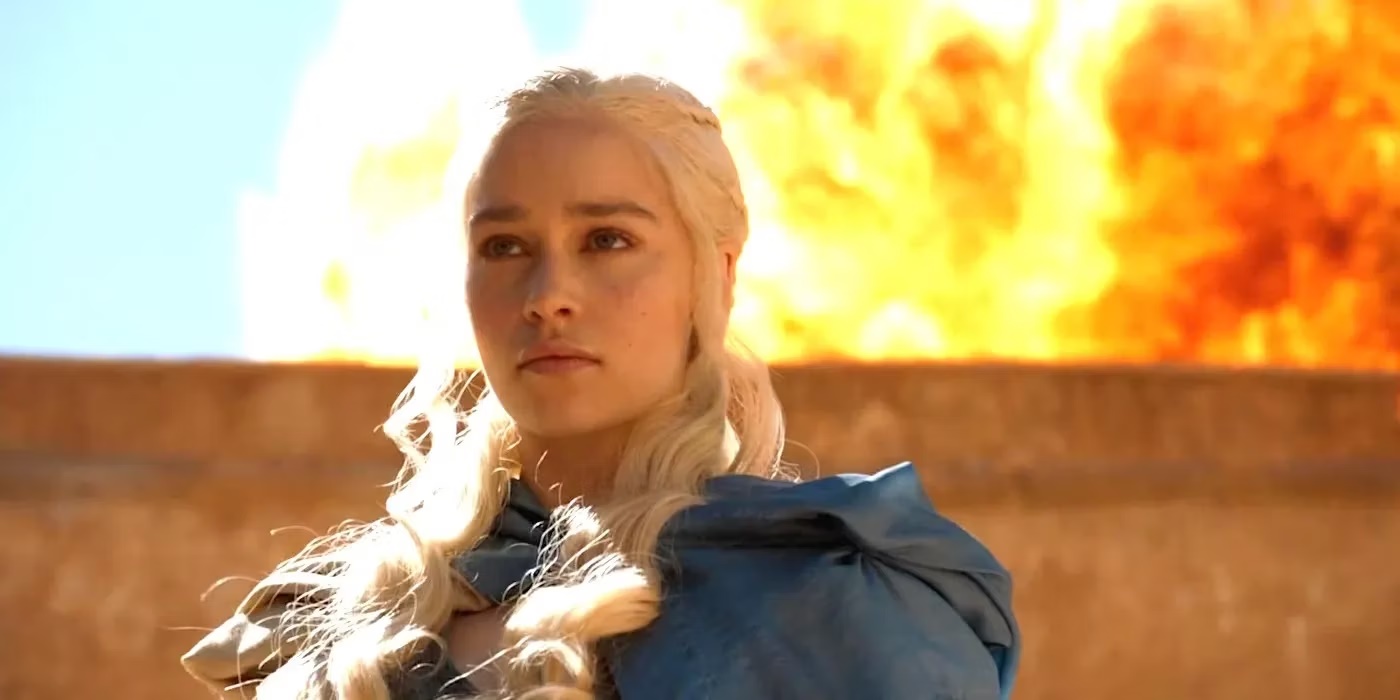 Still, why did they go with recasting Merchant instead of Momoa? That is a question that remains to be answered. And while Merchant was not the only performer to be recast in between Game of Thrones pilots, she's the only one that we know of who didn't choose to leave the show. According to Fire Cannot Kill a Dragon, Jennifer Ehle, who was originally cast as Catelyn Stark (played in the series by Michelle Fairley), dropped the series because she didn't want to move to Northern Ireland for the shoots.
Nevertheless, in Merchant's version of the story, she wasn't that keen on staying on Westeros either. In an interview with Entertainment Weekly, the actress speaks at length about leaving Game of Thrones, and not with a heavy heart. As it turns out, she really tried to back out of the project on her own accord, but was eventually convinced to remain on board. "Then I found myself naked and afraid in Morocco and riding a horse that was clearly much more excited to be there than I was," she recalls, most likely referencing a horse that showed some inappropriate signs of glee during Daenerys and Drogo's first sex scene. The lesson that Merchant learned from the whole thing? "If my guts are telling me a story isn't something I'm excited to tell, then I shouldn't try to be excited just because other people are telling me that I should be excited," she says.
Merchant also points out that, unlike her, Emilia Clarke was evidently excited to participate in Game of Thrones, and that this excitement is what ultimately made the character of Daenerys so iconic. And, indeed, Clarke's performance infuses Dany with such a fierceness that it is hard not to get riled up whenever the character is on-screen. Even when she's killing children in King's Landing, it may take us a second to realize that we aren't supposed to be rooting for her. Furthermore, Clarke's chemistry with Momoa made Daenerys and Drogo one of the show's best pairings, even though they only lasted for a season. Their later love scenes are so touching that fans almost forget their violent beginning.
Besides, unlike Merchant, Clarke wasn't eager to get rid of Daenerys. Quite the opposite, in fact: the actress took extra steps in her audition to stand out and secure the role. What steps, you ask? Well, she did the funky chicken and the robot dances because she was "jacked up" on Diet Coke, she told Variety. It's quite a way to make an impression, especially if you ask casting director Nina Gold: "It's fun, and sort of a welcome relief when something like that happens. There's so much heavy stuff in Game of Thrones that sometimes it's quite nice to laugh for a moment," she says on her Vanity Fair interview.