Actress Emilia Clarke reveals she feared getting fired from Game of Thrones following two brain aneurysms.
Emilia Clarke has revealed the surprising fear that ran through her mind in the days after surviving her first brain aneurysm.
The British actress reflected on the terrifying incident that saw her hospitalised with a brain haemorrhage and subsequently diagnosed with subarachnoid aneurysm in 2011.
But it wasn't her health or dying that she worried about – it was losing her job.
"I wasn't afraid of dying. I was afraid of being fired!" she said in a new interview with Harper's Bazaar.
"I decided, 'This is not something that's going to define me.' I never gave into any feeling of 'Why me? This sucks. I was just like – 'gotta get back on it.'"
Emilia Clarke with Game of Thrones co-star Jason Momoa. Picture: Foxtel
At the time, Clarke had just filmed the first season of Game of Thrones, where she played Daenerys Targaryen, also known as Khaleesi.
The actress was on the verge of stardom with the series about to premiere, but she worried producers were having second thoughts about casting her. And then she suffered another aneurysm in 2013.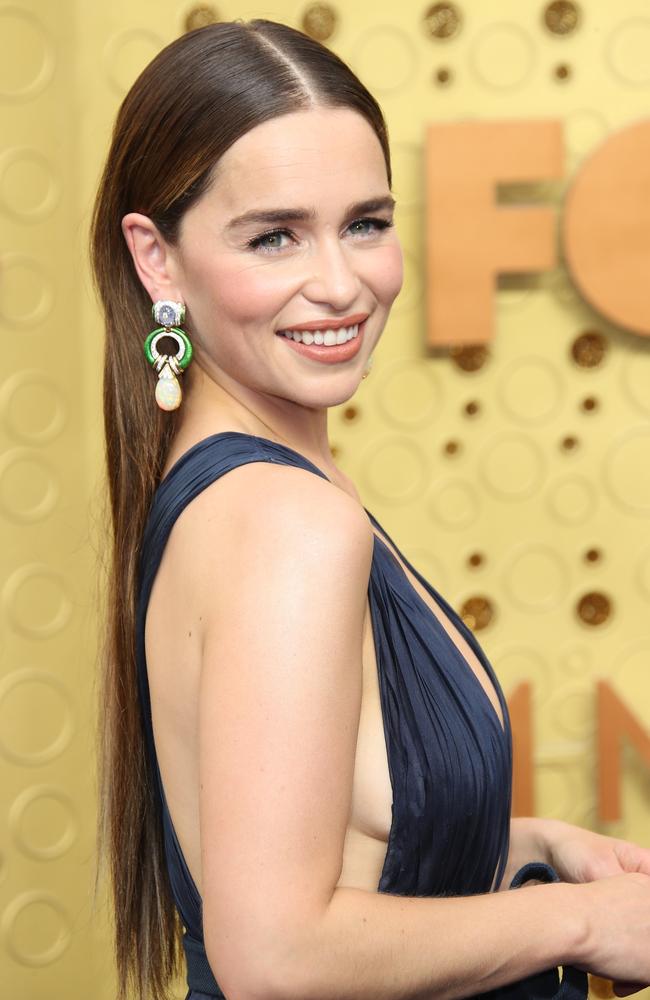 Emilia Clarke was worried she would get fired due to her health issues. Picture: Dan MacMedan/WireImage
"If I'm being brutally honest, the whole thing made me feel very ashamed," Clarke recalled of her second health scare.
"Like, I was broken. As though the producers must think I'm an unreliable person that they've hired."
Her fears weren't warranted, with the star portraying Khaleesi on the popular program up until it wrapped in 2019.
She has also made her mark with Hollywood films such as Me Before You, Last Christmas, and Solo: A Star Wars Story.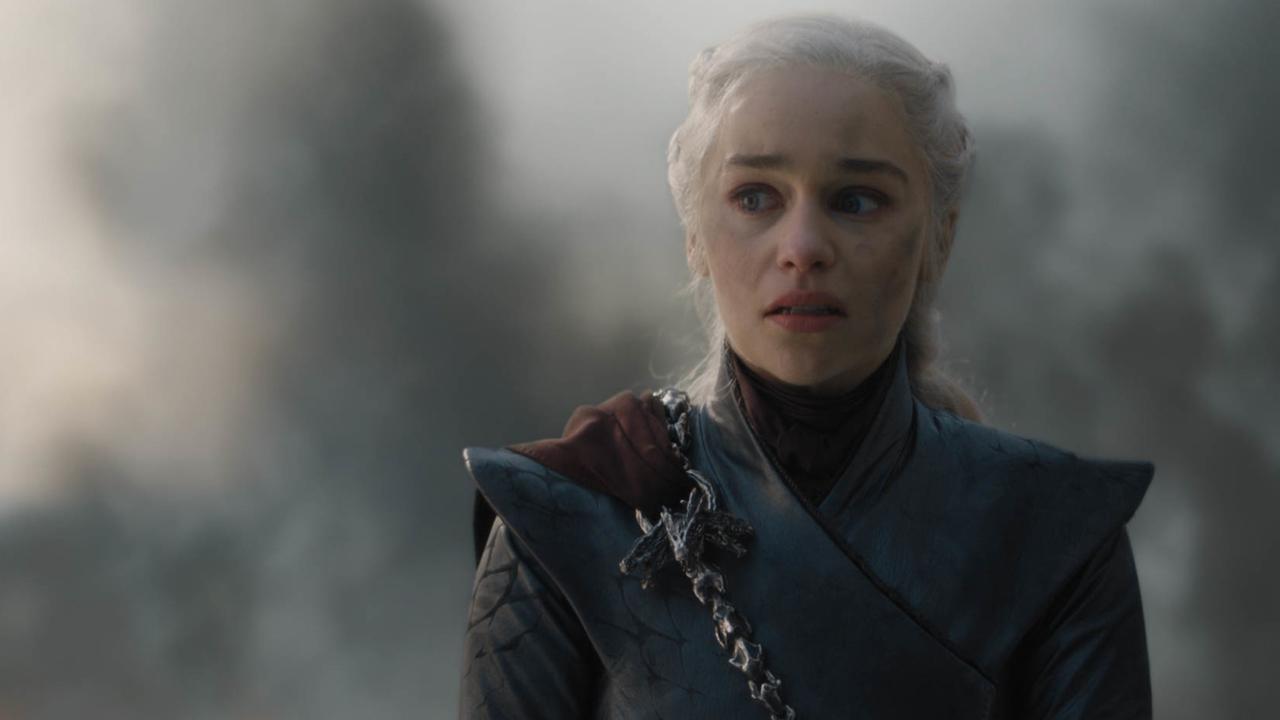 Clarke portrayed Khaleesi on the popular program from 2011 to 2019. Supplied by Foxtel.
However, the actress is still living with the long-term effects of her two aneurysms.
"The amount of my brain that is no longer usable — it's remarkable that I am able to speak, sometimes articulately, and live my life completely normally with absolutely no repercussions," Clarke told BBC's Sunday Morning last year. "I am in the really, really, really small minority of people that can survive that."
"There's quite a bit missing, which always makes me laugh," she added.
"Strokes, basically, as soon as any part of your brain doesn't get blood for a second, it's gone. So, the blood finds a different route to get around, but then whatever bit is missing is therefore gone."