Emilia Clarke revealed the personal battle she faced that could've ended her Game of Thrones career.
Emilia Clarke won hearts as the fierce Daenerys Targaryen in HBO's Game of Thrones. However, off-screen, she waged a secret struggle that hung over her professional life like a dark cloud, posing a real threat to her role in the series.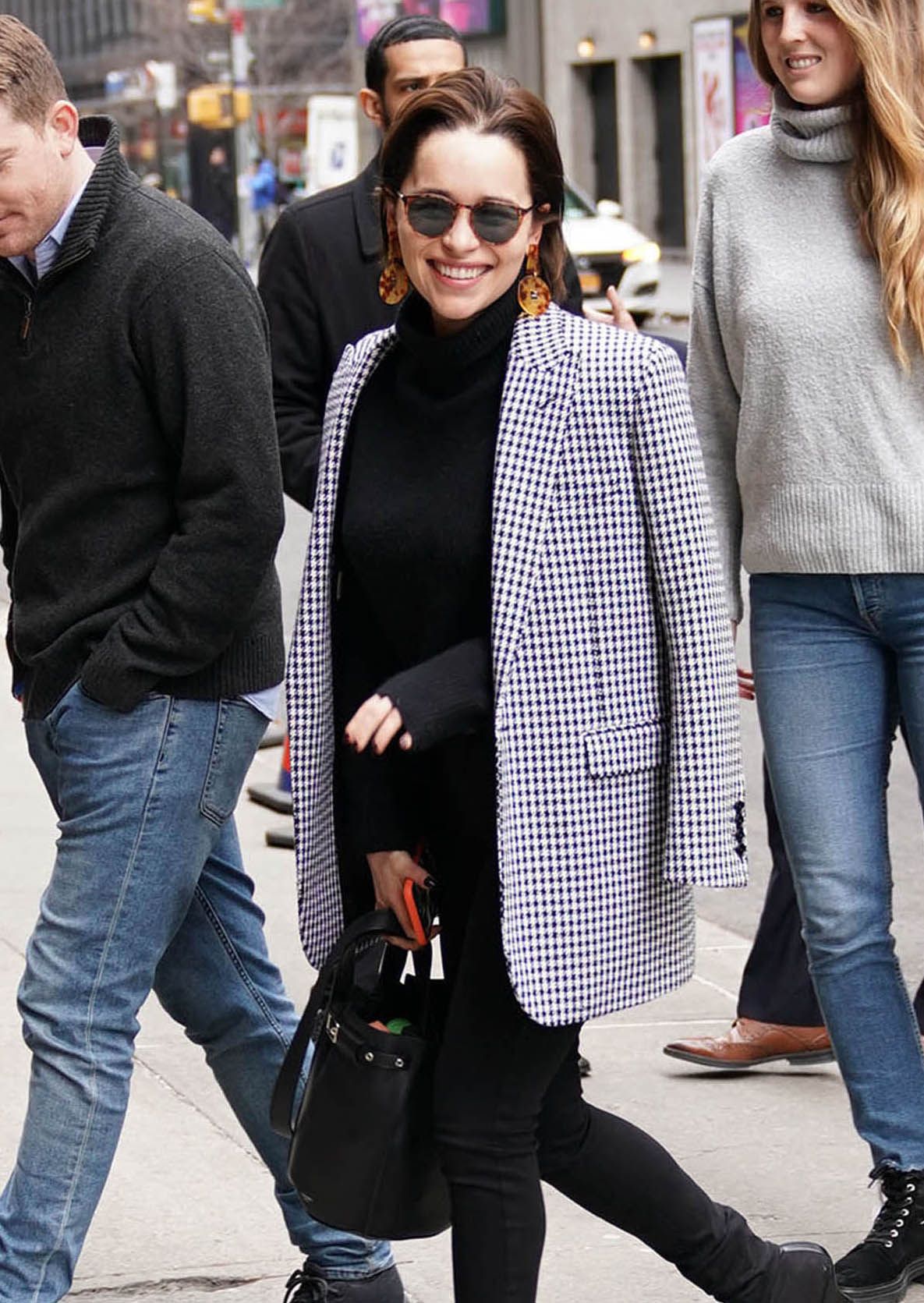 As the first season's finale approached, Emilia Clarke was faced with a threat that wasn't part of Westeros' treacherous plots, but a real-life health scare within herself. The end of the first season in 2011 marked a dire turn for the British star with the onset of a serious brain hemorrhage. It's a testament to the fragility of human life—how swiftly a rising star can be eclipsed by an unforeseen health crisis. Clarke's affliction was not merely a brush with mortality; a subarachnoid hemorrhage, as it is clinically termed, is a lethal assassin which claims the lives of one-third of those it strikes. The actor, only at the dawn of her career, faced a battle as daunting as any her on-screen counterpart endured.
During that critical time, Clarke displayed extraordinary strength. While in the hospital and struggling with aphasia—a condition that hinders communication—she wrestled with the possibility that her rising star might dim. The possibility of being released from the show was not an unfounded fear, as the ability to perform is the lifeline of any actor. But Clarke's resolve was unyielding. Despite the pain and fear, despite the genuine risk of seeming unreliable to the show's producers, she held fast to her role.
Emilia Clarke's Secret Health Battle and Her Rise to Game of Thrones Royalty
In her own words, during a candid revelation with Harper's Bazaar, Clarke refused to be defined by her condition. Instead of wallowing in self-pity, her strategy was to tackle the challenge head-on, aiming not just to reclaim her acting role but to excel in it. Indeed, Clarke's secret battle with her health never surfaced in her portrayal of Daenerys, a character that would eventually earn her no less than four Emmy nominations.
Her second ordeal with the illness struck two years later, a chilling echo that coincided with her growing importance to the series. Another hemorrhage, another round of surgery—a surgery that went awry, escalating her pain and compounding her fears. Yet, through an arduous recovery, Clarke returned to the set, her performance unmarred by the turmoil that raged off-screen.
Her remarkable recovery remained under wraps until 2019 when Clarke publicly disclosed the ordeal of surviving two brain hemorrhages. This revelation shed light on the incredible tenacity of the actress, illuminating a hidden chapter of her life that mirrored the resilience of the character she played.
Today, Clarke's experience has transcended the personal; it's been channeled into advocacy and philanthropy. Her organization, SameYou, offers a beacon of hope and support to others facing the challenges of brain injury, transforming her trial into a narrative of triumph and aid for others.
Clarke's journey is a poignant reminder of the unwavering human spirit. As the Game of Thrones chapter has closed, Clarke's legacy is not solely entwined with the dragons she commanded on screen, but with the ferocity and grace she exhibited in the face of daunting personal adversity. Her story is not simply one of survival, but of conquering fear with fortitude, proving that even away from the cameras, she is every bit the queen she portrayed.