Fans called it 'the best thing that happened' in the otherwise disappointing Marvel series
The finale of Secret Invasion has left fans of Emilia Clarke feeling rather vindicated.
Game of Thrones star Clarke was cast in the Disney+ series in 2022, with many excited to see how the ator would be factored into the Marvel Cinematic Universe (MCU).
However, following the release of Secret Invasion, which was billed as a "crossover event", the overriding feeling among viewers has been one of disappointment.
At the time of writing, the series is the lowest-rated MCU series to date, with a 59 per cent score on review aggregate site Rotten Tomatoes.
Much of the disappointment has been levied at the way the series has wasted the potential of its impressive cast, which also includes Olivia Colman, Ben Mendelsohn and Kingsley Ben-Adir, who can currently be seen in blockbuster Barbie.
One such cast member is Clarke, who plays G'iah, the daughter of Talos (Mendelsohn) and Soren. However, while many agreed that the actor's skills were not utilised as well as they'd hoped in previous episodes, the finale fixed that by essentially making G'iah the most powerful character in the entire MCU.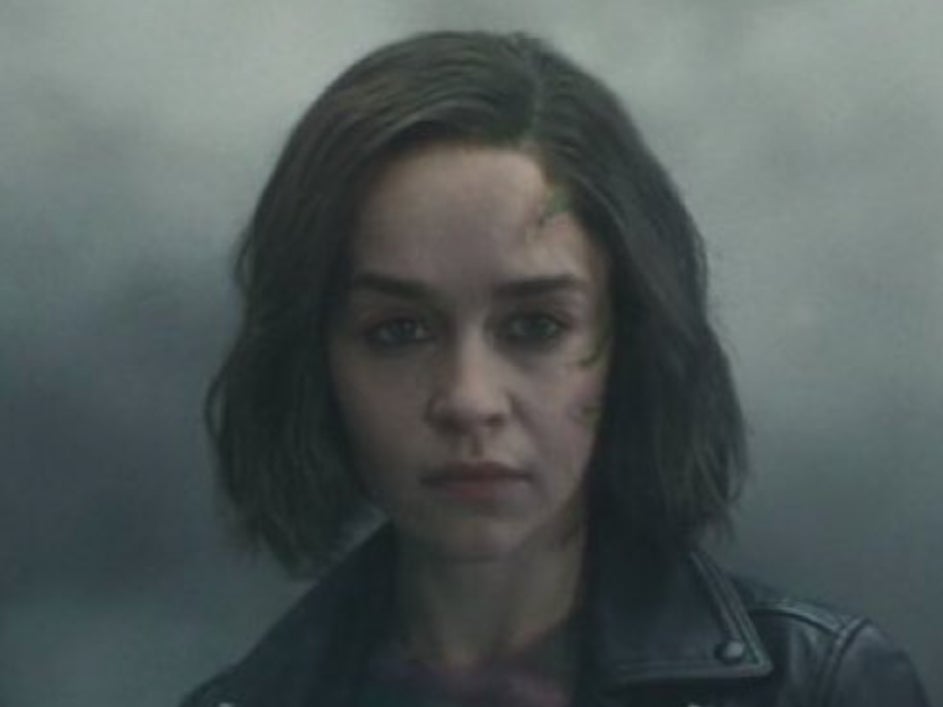 Emilia Clarke in 'Secret Invasion' (Walt Disney Studios)
Alongside the shocking reveal that Nick Fury (Samuel L Jackson) has actually been a shapeshifting G'iah the entire time, she is then shown in battle with the villain Gravik after obtaining all the powers from the Harvest, which means she now possesses several other characters' abilities at once.
G'iah defeats Gravik using the energy blast usually reserved for Captain Marvel (Brie Larson) and seeing Clarke in action during this fight scene has been named as a highlight by viewers, who are reacting on social media.
"Most of the budget for this show goes to this scene alone and Emilia Clarke ate them up so hard as #giah," one viewer wrote.
Another excited fan added: "EMILIA CLARKE BEING THE MOST POWERFUL CHARACTER IN THE MCU IS THE ONLY WIN I GOT TODAY BUT I'LL TAKE IT."
Meanwhile, one viewer stated: "Emilia Clarke getting her superhero landing is the best thing that happened in #SecretInvasion."