Anthony Hopkins famously called green screen acting 'pointless' in 2021
Emilia Clarke has defended green screen acting against critics who claim it isn't "real" acting.
The 36-year-old British actor has starred in several major franchises, including Game of Thrones, Star Wars and Terminator, all of which utilise CGI heavily. She's also newly joined the Marvel Cinematic Universe in the Disney+ series Secret Invasion.
Emilia Clarke talks Terminator
Green screen acting requires actors to perform in front of a solid-colour background (typically green or blue). The footage is then tweaked in post-production by visual effects artists who replace the coloured filler with any background image/footage.
Speaking about the misconceptions of green screen acting in a new interview with the Los Angeles Times, Clarke argued that "the stigma" stems from people who "don't do any acting in" shows that use the effect.
"And then you're like 'Well, then why are they asking all these great actors to do it, and why are they saying yes?'" the Me Before You star asked.
Anthony Hopkins inflamed the debate around green screen acting in 2021 when he called it "pointless".
"If you're sitting in front of a green screen, it's pointless acting it," he said, referring to his experience filming Thor (2011) and its 2013 sequel Thor: The Dark World.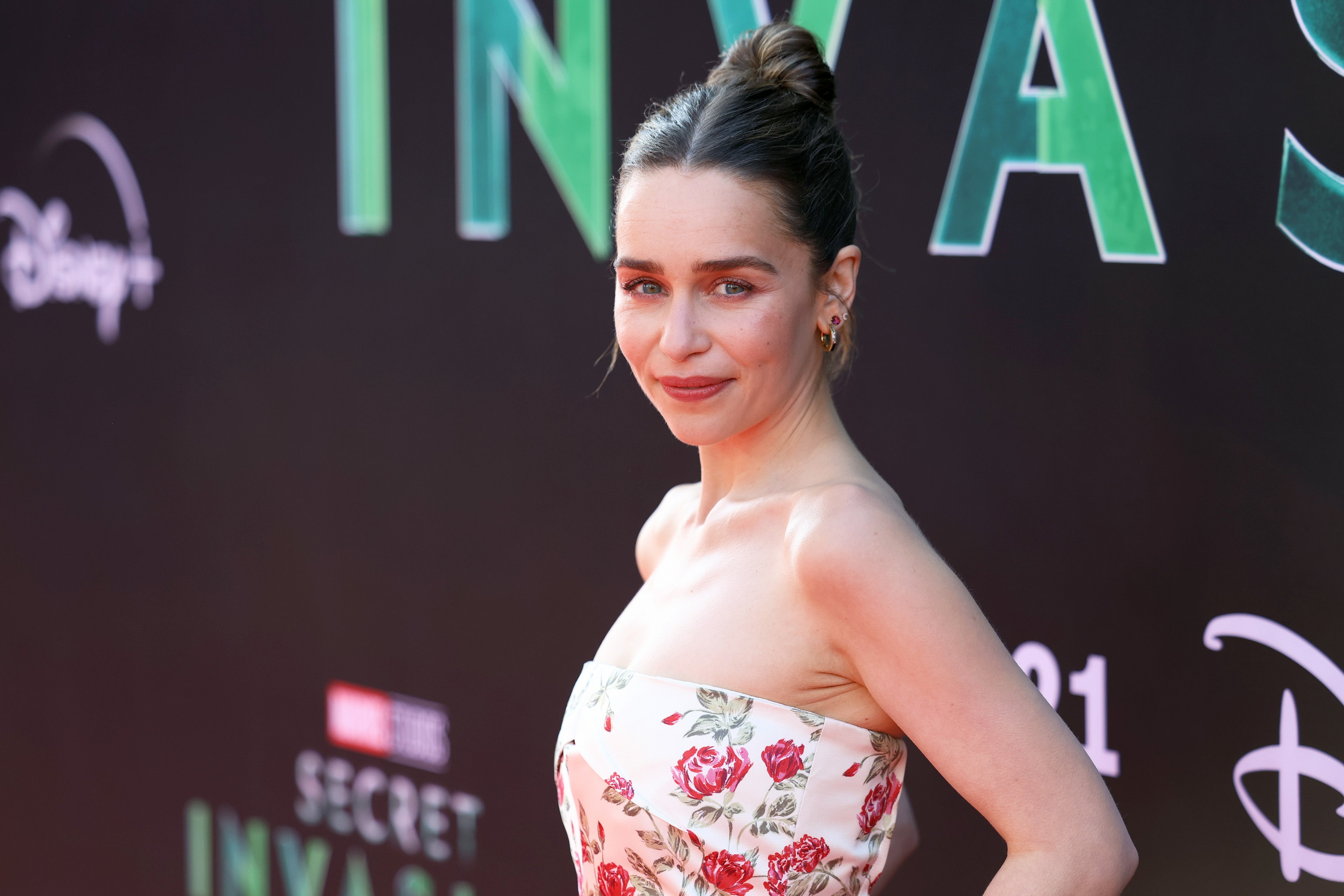 Emilia Clarke (Getty Images for Disney)
Fellow Marvel Cinematic Universe actor Angela Bassett later reacted to Hopkins' comments, saying she was "sorry for him".
The Silence of the Lambs star, 85, isn't the only celebrity who's shared unfavourable views about green screen acting.
In October 2022, Hopkins' Thor: Love and Thunder co-star Christian Bale called it "monotonous".
"I mean, the definition of it is monotony," Bale complained. "You've got good people. You've got other actors who are far more experienced at it than me.
"Can you differentiate one day from the next? No. Absolutely not. You have no idea what to do. I couldn't even differentiate one stage from the next," he added.
Wanda Vision's Elizabeth Olsen also admitted that she finds filming green screen scenes "embarrassing".
"It's very embarrassing shooting those kinds of things, because, like, the world depends on you doing it," she told Variety, specifically referring to Vision's (Paul Bettany) death scene in the 2019 blockbuster Avengers: Infinity War.