Ed Sheeran and his wife Cherry Seaborn revealed how her battle with cancer changed their extremely private lives.
Ed Sheeran is known for maintaining a relatively private lifestyle, yet he's been joyfully married for quite some time now. Sheeran shared that his life has taken a remarkable turn for the better since his wife, Cherry Seaborn became a part of it. However, in an Instagram post, Sheeran revealed how a series of events in 2022 had a profound impact on his mental well-being, his marriage, and his music.
In the Disney+ docuseries, Ed Sheeran: The Sum of It All, Sheeran and Seaborn discussed their journey through her cancer diagnosis, how she handled it, and how it shaped their relationship. It was part of her decision to share these personal moments with fans, allowing them a closer look into their lives.
How Is Ed Sheeran's Wife Cherry Seaborn Doing Now?
Ed Sheeran is guarded in his personal life, but according to Deadline, he allowed his barriers to be lowered during the documentary series. "I've always been very guarded in my personal and private life; the only documentary I've ever made has been one that focused on my songwriting. Disney approached me to make a four-part documentary, and it felt like the right time to open the door and let people in…"
Seaborn has remained mostly out of the limelight, but in the documentary, she discussed a significant turning point because of her cancer diagnosis. Seaborn revealed that during her sixth month of pregnancy, doctors discovered a tumor in her arm. She also discussed why she chose to participate in the documentary.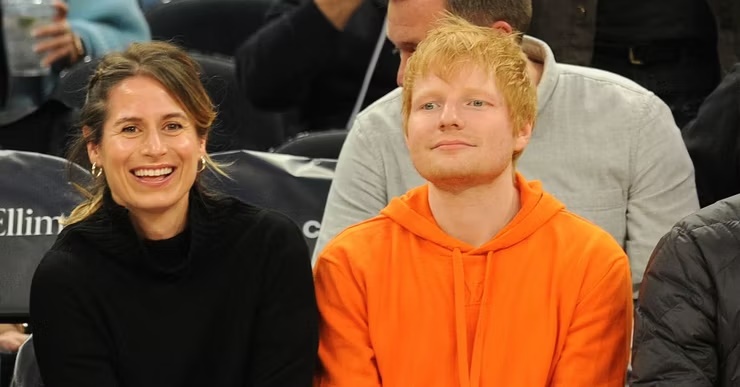 "I got diagnosed with cancer at the start of the year…. It made me massively reflect on our mortality. I would never agree to do anything like this, but it made me think, 'Oh if I died, what's people's perception of me? What do you leave behind?'"
She goes on to explain, "For Ed, the whole point is he wants to say to people, 'I'm not just this music machine. I'm not just this robot that tries to get No. 1. I'm a father, I'm a son, I'm a friend.' It wasn't until this year when I was like, 'I might die.'"
After months of examining treatment options and discovering that Seaborn's condition was considerably less dire than their initial fears, she successfully gave birth to their child and underwent a successful surgery shortly thereafter.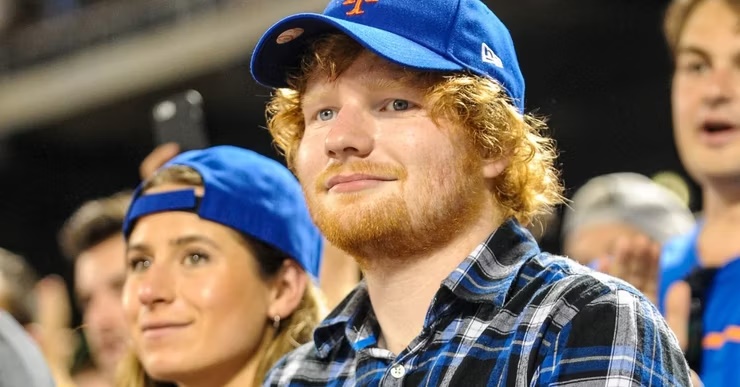 In other segments of the documentary, Sheeran reflects on a series of consecutive traumatic events – from his wife's cancer diagnosis to the loss of his best friend, Jamal Edwards, and a three-week court case where he faced allegations of plagiarizing his hit "Shape of You." During this case, which he ultimately won, Sheeran's focus was entirely on his wife's well-being.
He recalled, "I'm sat in this courtroom with people shouting at me from all different angles, and in my head, I'm like, 'I hope Cherry's all right. I could lose this court case and life goes on, but life doesn't really go on if the person you love the most isn't in it.'"
Ed Sheeran's Mental Health Struggles During Her Cancer Battle
During the couple's battle with Cherry Seaborn's well-being, it appears that Ed Sheeran's mental health may have faced challenges. Seaborn openly shared that while she is actively working on processing the events, she has been unable to engage in a meaningful conversation with her husband regarding his mental health.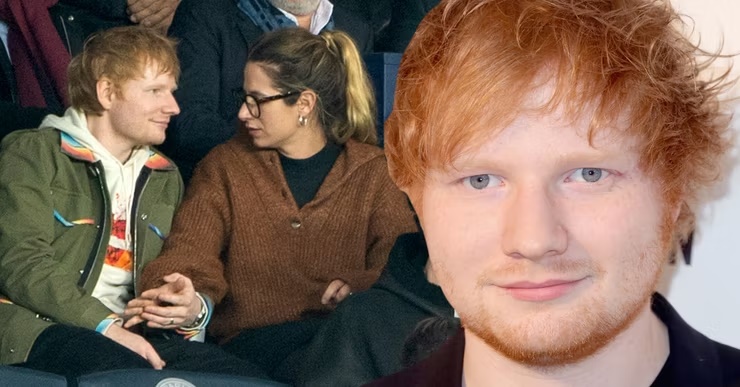 "We've barely had a conversation this year about his mental health. I can see it, and it's massive alarm bells to me. I'm in a much better place from a processing perspective. I don't think Ed is there yet. There's no way he's had time to sit and process and be at peace with things. He's been too busy. He needs to stop, he needs to process. He hasn't processed at all."
In 2022, Sheeran faced a series of difficulties. Alongside the heartache of losing several close friends, the singer was grappling with personal challenges. These were exacerbated when he received distressing health news about his wife, Cherry Seaborn, as he recounted in the cover feature for Rolling Stone. "There's nothing you can do about it. You feel so powerless," Sheeran shared.
Sheeran reflected on his emotions in March 2022, acknowledging moments when he felt "as if I had no desire to continue living." These sentiments were not unfamiliar to him. He described it as being submerged beneath waves, struggling to surface, and a feeling he experienced throughout his life. He admitted a sense of shame and embarrassment surrounding these emotions, particularly given his role as a father.
It was revealed towards the end of Sheeran's documentary that his wife received a clear MRI scan, indicating that her cancer had not returned. "It all looks good, lymph nodes are all calmed down and everything," Seaborn shared. "So that was amazing, it was massive of us, actually."
Sheeran also acknowledged that he enters the new year with a stronger sense of well-being. "All great news and heading into a year, where it's hopefully all good news…"
Ed Sheeran And His Wife Cherry Seaborn Coped With Her Cancer Diagnosis Through Music
According to Cherry Seaborn, Ed Sheeran channeled his response to her cancer diagnosis into his music. "We had the diagnosis of the tumor and the next day, Eds went down into the basement and wrote seven songs in four hours," she shared. "Some people write a diary and get their emotions out through the pen and, for Eds, if something really intense happens, he'll go and write a song."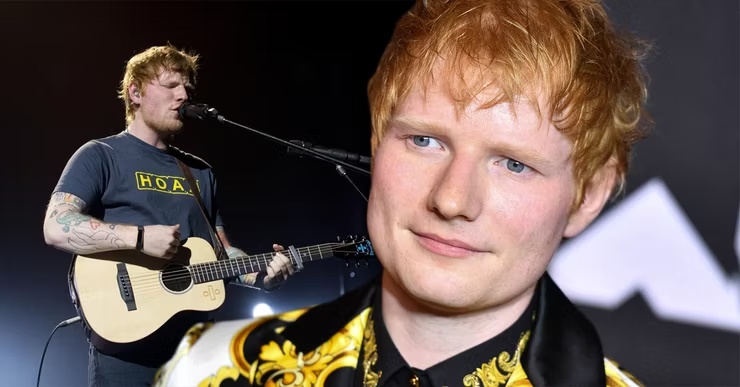 Sheeran looks back on the profound pain he experienced during his wife's cancer diagnosis and how it acted as a catalyst for his musical output. "The moment you find out that the worst thing in the world has happened to someone you love with all your heart, you feel like you're drowning and can't get out from under it. Just from that situation, all these songs came out," he shared.
Ed Sheeran's sixth studio album, "Subtract" was mainly inspired by Seaborn. The album's theme of resilience shines throughout, amplifying the emotive depth of Sheeran's music. Most songs on the album directly allude to the challenging times they faced including his grief and depression. However, the album isn't solely composed of somber tones. Sheeran continues to celebrate his wife and his life's memorable moments in the same manner that has resonated in his previous hits.