The Killers' Brandon Flowers joined Ed Sheeran in Vegas to perform his big hit 'Mr. Brightside'
Ed Sheeran treated fans to a surprise as he brought on The Killers' Brandon Flowers to perform its hit song Mr Brightside at Las Vegas' Allegiant Stadium on Saturday.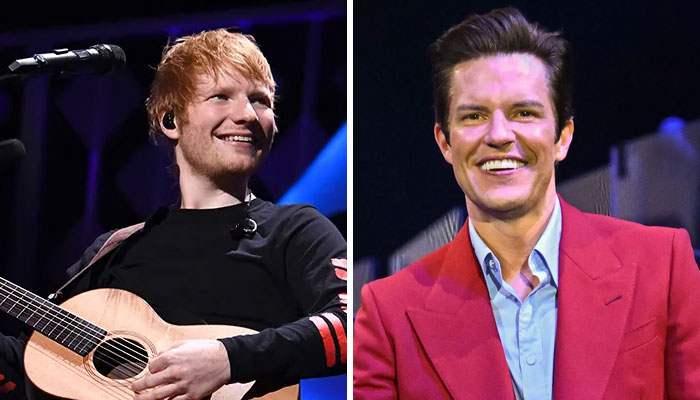 Ed Sheeran teams up with The Killers to perform 'Mr. Brightside': Watch
Sheeran, who is currently on his Mathematics Tour, was dressed as Chucky from the Child's Play/Chucky franchise, as he announced to the audience that he was going to bring out a Vegas native to "sing the song that is essentially, like, my country's national anthem."
As he made that announcement, the intro of Mr. Brightside started playing and Flowers, 42, came out on stage, dressed in a dapper black suit, as the crowd erupted in cheers.
He led the crowd in a sing-along while Sheeran played guitar and joined in on the chorus.
After the song concluded, the duo then performed Castle On The Hill from Sheeran's 2017 album, +. Flowers appeared to be having a great time as he performed with Sheeran.
Following his Sin City concert, Sheeran joined The Chainsmokers at the XS Nightclub inside Wynn Las Vegas to commemorate the end of his U.S. tour.