Rivalries and competitive spirit typically characterize the careers of the NBA's best players. However, Dwyane Wade, himself a basketball great, was no exception. What distinguishes Wade from his peers, LeBron James and Carmelo Anthony, is his unique view on the balance of friendship and competitiveness. Not only does he have good relations with James and Anthony off-court, but it doesn't stop him from becoming better than them.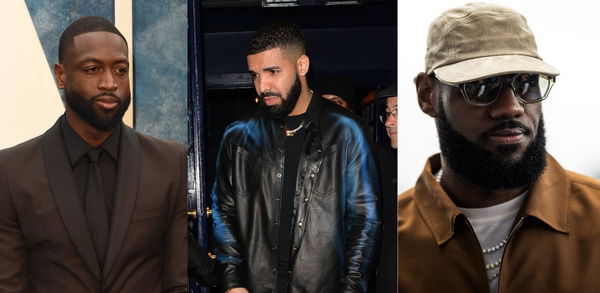 Dwyane Wade talks about friendships & rivalries
Dwyane Wade, often referred to as "The Flash," was a tough competitor on the court. He took satisfaction in competing against the top players in the NBA. He, however, frequently argues with close friends such as LeBron James and Carmelo Anthony. Recently when Wade appeared on the Point Forward podcast they asked him, "When you talk to LeBron or Carmelo or Dwade, are y'all like this is a marathon and let's see who accumulates more, do you have those types of battles?"
To which Wade said, "One thing we have the ability to now is to see people win and I think it depends on how you take a win. Like Bron has a lot of wins, I know Melo has a lot of wins in business, they have more wins at times than me. Its not coming off as a hater to someone's success, it's coming of being pushed." To which the interviewer replied and said, "it's like being friends with Drake".
Upon hearing this response, Wade laughed and said, "Yeah, he a monster." However, the majority of NBA players, including Wade, have long-standing friendships that go beyond their professional careers. They've been playing against each other since they were kids, whether on AAU circuits or college basketball courts. Despite their heated on-court rivalries, many players remain closely tied off the court, frequently exercising and recovering together throughout the summer. And on some occasions, they even share a journey together.
Dwyane Wade's basketball journey with James & Anthony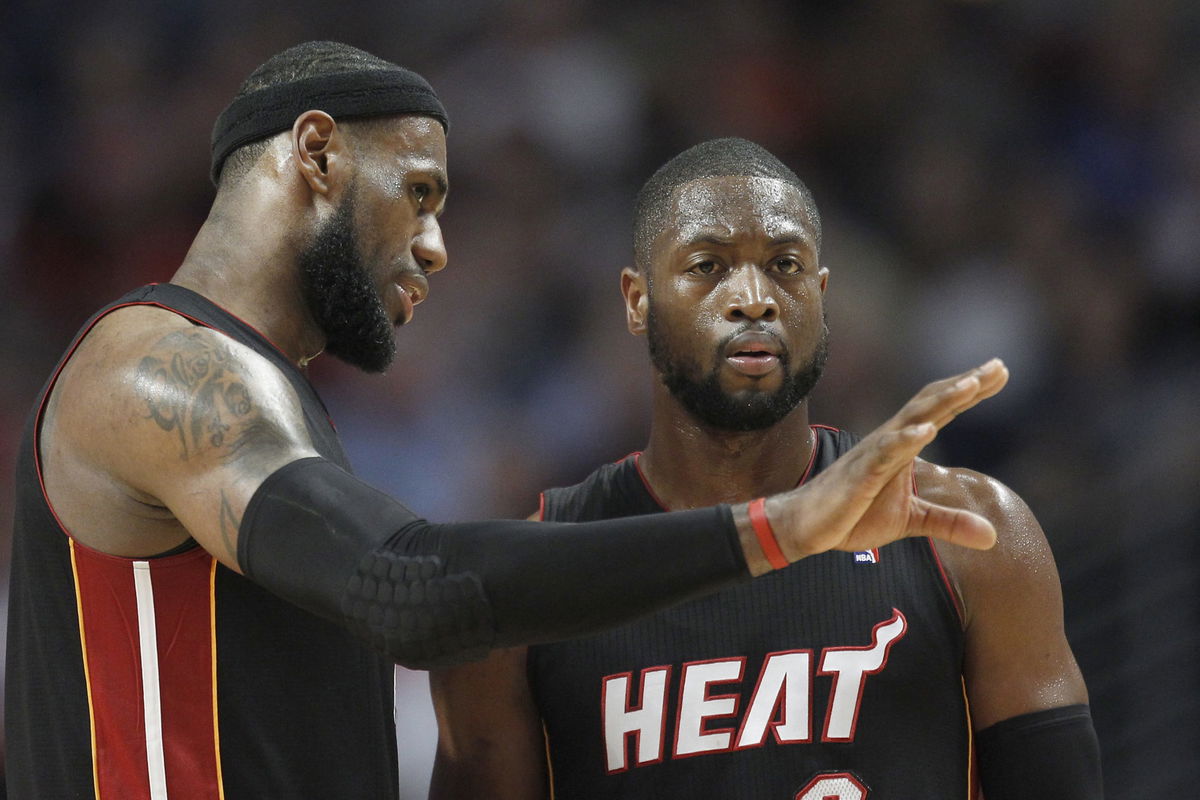 Dwyane Wade, Carmelo Anthony, and LeBron James all happened to be part of the same draft class in 2003. LeBron was the first overall choice, Melo was third, and Wade was fifth. Their NBA careers seemed interconnected, with Wade frequently squaring off against his pals in dramatic clashes and sometimes even playing with them. This story of Dwyane Wade's off-court connection with LeBron James is one of camaraderie and greatness. During their tenure with the Miami Heat, the two superstars, who were ferocious adversaries on the court, also became outstanding teammates. From 2011 to 2014, they reached four straight NBA Finals and won back-to-back titles in 2012 and 2013.
Dwyane Wade's view on off-court competition with pals like LeBron James and Carmelo Anthony illuminates the complexities of NBA relationships. Despite their off-court friendships, these players' competitive instincts motivate them to give their best on the floor. Wade's career and legacy are testaments to the enduring ties created in the world of professional basketball, where friendships may grow even in the face of tremendous rivalry.