Eminem and MGK's crazy beef resulted in some chart-topping diss tracks, although it really didn't pad out their pockets.
The beef between Eminem and Machine Gun Kelly has been going on for over a decade, starting with a tweet Kelly made in 2012 about Eminem's daughter Hailie. In the tweet, Kelly said that Hailie was "hot". Hailie, who admitted to having a weird relationship with the limelight, never gave this tweet the time of day.
Eminem apparently didn't take kindly to the tweet, and he banned MGK from his radio station, Shade 45. It doesn't take a rocket scientist to know things went south from there.
In the 5 years since the beef, things have cooled down. Despite the lack of any follow-up from either rapper, fans continue to talk about the feud. It's become one of the most beloved beefs in music history. But did either rapper make any money from their disses? There is always the conspiracy that rappers beef on purpose in order to make more sales and money.
Everything To Know About Eminem And MGK's Beef
After Eminem banned Machine Gun Kelly from Shade 45, the beef continued to simmer for several years, until it came to a head in 2018 when MGK was featured on Tech N9ne's song "No Reason". In the second verse of the song, MGK dissed Eminem with a reference to his hit song "Rap God". After that, both "Rap Devil" and "Killshot" were released.
Eminem responded to the diss on his song "Not Alike" from his album Kamikaze. In the song, Eminem raps about how MGK is "not a real hip-hop artist" and that he's "just a mumble rapper."
MGK responded to "Not Alike" with his own diss track, "Rap Devil." In the song, MGK takes shots at Eminem's age, sobriety, and his wife, Kim.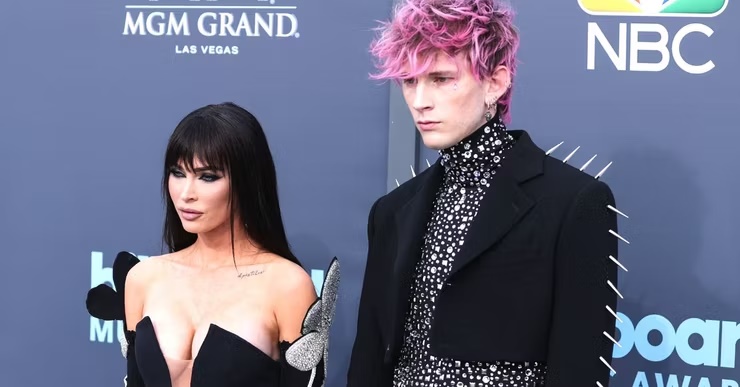 There are a few reasons why the beef between Eminem and MGK has lasted so long. First, both rappers are very successful and respected in the hip-hop world. This means that their fans are invested in the feud and want to see who comes out on top. Second, the two rappers have very different styles of hip-hop.
Eminem is a traditional rapper who is known for his technical skill and wordplay, while MGK is a more modern rapper who is known for his catchy hooks and melodies. This difference in style has led to some creative diss tracks from both rappers, the diss tracks being so good that fans can't just look away.
The beef between Eminem and MGK is personal. Eminem has said that he feels like MGK is disrespecting him and his family, and MGK has said that he feels like Eminem is trying to sabotage his career. This personal element has made the feud even more intense, and once again, amazing to watch.
In addition to the events mentioned above, there have been a few other notable moments in the Eminem/MGK beef. In 2019, MGK was scheduled to perform at the Riot Fest music festival in Chicago.
However, Eminem was also scheduled to perform at the festival, and his fans threatened to boycott if MGK was allowed to perform. As a result, MGK was dropped from the festival lineup.
How Much Money Did Machine Gun Kelly Make From "Rap Devil"?
The song "Rap Devil" was released on September 3, 2018, and it quickly became a hit. It peaked at number 13 on the Billboard Hot 100 singles chart in the United States. It has been streamed over 1 billion times on Spotify, with a few hundred million additional streams from Soundcloud and Youtube.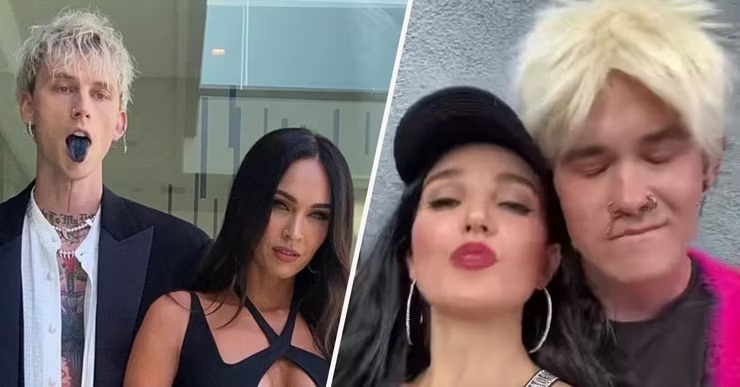 According to Ditto Music, it is estimated that he made around $1 million from the song. That accounts for all streams of the song and how that confusing equation works out, as it takes a thousand streams to notch just a couple dollars, depending on which streaming service is used to calculate the sales.
It is also worth noting that MGK's career benefited significantly from the release of "Rap Devil." He was able to sign a new record deal and tour with some of the biggest names in hip-hop. As a result, it is likely that MGK made even more money from the song indirectly.
How Much Money Did Eminem Make From "Killshot"?
The song "Killshot" was a critical and commercial success, and it quickly became one of Eminem's most popular songs. That's certainly saying something, as the Detroit rapper has tons of iconic songs to his name. It peaked at number 3 on the Billboard Hot 100 singles chart in the United States, and it has been streamed over 1.2 billion times on Spotify.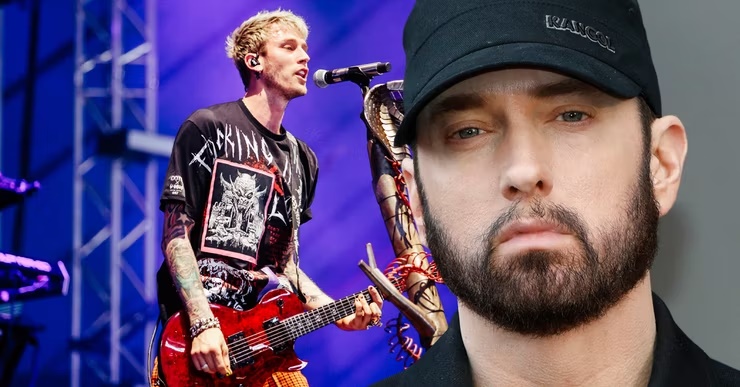 Just how much money did "Killshot" make Eminem? According to Forbes, Eminem made around $600,000 in the first 24 hours alone. It's well estimated that he's made $1 million or $2 million from the song since then.
There are a lot of interesting tidbits about "Killshot" that make the song even more iconic and interesting. The song's title is a reference to the 2008 thriller movie Killshot, about married couple Wayne and Carmen Colson, who are targeted by an experienced Mafia hitman Armand Degas. Machine Gun Kelly's real name is Richard Colson Baker, and he often is called Colson in his private life.
The song's music video was directed by Cole Bennett, who is known for his work with other hip-hop artists, such as Lil Uzi Vert and Juice Wrld. This, alongside Eminem's song "Godzilla", was a crossover for the ages. An iconic veteran and a young, immensely popular video director linking up was something hip-hop fans will never forget.
The song was nominated for a Grammy Award for Best Rap Performance, but it lost to "God's Plan" by Drake. It's the second diss track to ever be nominated for a Grammy award after Drake's "Back to Back" was eligible for the same award back in 2016. As if the song needed anything else to add to its legacy.
Eminem has been relatively quiet in 2023, but he did release a new song, "The King and I," in collaboration with CeeLo Green. He is also rumored to be working on a new album.
As of July 2023, Machine Gun Kelly is currently on tour in support of his latest album, Mainstream Sellout. Another rock album, MGK has done so many of those at this point some fans believe he may have quit rap altogether, partially from this very beef. He has also been working on a new film project, Good Mourning with MGK. He's busy dating Megan Fox, so it's not hard to see why his musical output is lower than usual.