Chris Brown has become a hysterical thief in the night in a new promotional trailer for his weed strain.
On Friday (October 28), the Grammy Award-winning singer took to Instagram to post the promo video for his new bud variety called "Bussin," which was created in partnership with the "fully integrated cannabis operator" Originals.
In the video, Chris Brown prepares to tend to a weed facility. As he dances and gyrates through his daily tasks, he ends up running out of the building, armed with bags of weed buds and colorful flower packs. Throughout the trailer, Curtis Mayfield's appropriately-named 1972 classic "Pusherman" plays in the background.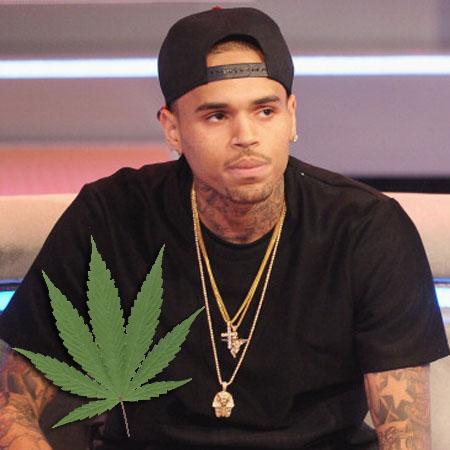 After the promo video was posted, 50 Cent wasted no time looking to cast Chris Breezy in one of his projects on the silver screen.
"WTF is this a new Chris brown movie [movie camera emoji]," he said. "I'm calling in the morning enough is enough let's get it."
According to Black Cannabis Magazine, Chris Brown and Originals created the "Bussin" strand to "deliver an authentic cannabis experience, setting it apart in a market often skeptical of celebrity-endorsed products."
The "Warm Embrace" hitmaker has been working on this new venture with Originals since he visited their facilities in 2021.
Speaking of Chris Brown and 50 Cent, last month, Fif opined that Chris is this generation's Michael Jackson by sharing a painting of MJ bestowing a crown on Chris on IG, calling the latter the "best shit we got" in his caption.
"I like this, I want a painting like this in black and white," 50 Cent wrote. "@chrisbrownofficial is really the best shit we got out here, but nobody will say it so I gotta say it."
This isn't the first time 50 Cent has made Chris Brown and Michael Jackson comparisons.
Back in 2019, the Power mogul recycled a social media post proclaiming: "@ChrisBrown has now sold 69.5M singles in the US, making him the 7th best selling singles artist of all time. He has now totaled 100M RIAA certified units."
Fifty added in the caption: "CB better then MJ to me now. I can't believe mike wanted to touch the little boys booty. what the fuck man."