Selena Gomez's unspoken commentary during the 2023 MTV VMAs caught wind online after the artist displayed an unmistakable change in demeanor during the Best R&B category nomination announcements on Tuesday (Sept. 12) evening.
During the event, the camera shifted its focus to Gomez and her "Calm Down" collaborator, Rema. The pair were seen attentively awaiting the names for the Best R&B award to be revealed.
However, the atmosphere tensed when Chlöe's collaboration with Chris Brown for their song "How Does It Feel" was brought up as a nominee. The immediate shift in Gomez's expression evidently didn't go unnoticed. Moments before, her face bore a congenial smile. A grimace replaced it quickly, which was accompanied by a notable drop of her hands to her lap.
In contrast to her enthusiastic claps for the other contenders that followed, the singer appeared to visibly restrain herself from applauding.
Gomez's reaction subsequently went viral after Pop Base reposted the clip. One user wrote, "Gonna go buy another Rare Beauty blush just ['cause] she's so mother for this." Another stated, "Everyone [is] calling her 'real' and s**t, but she's actively sitting next to a guy who respects and has collaborated with Chris Brown."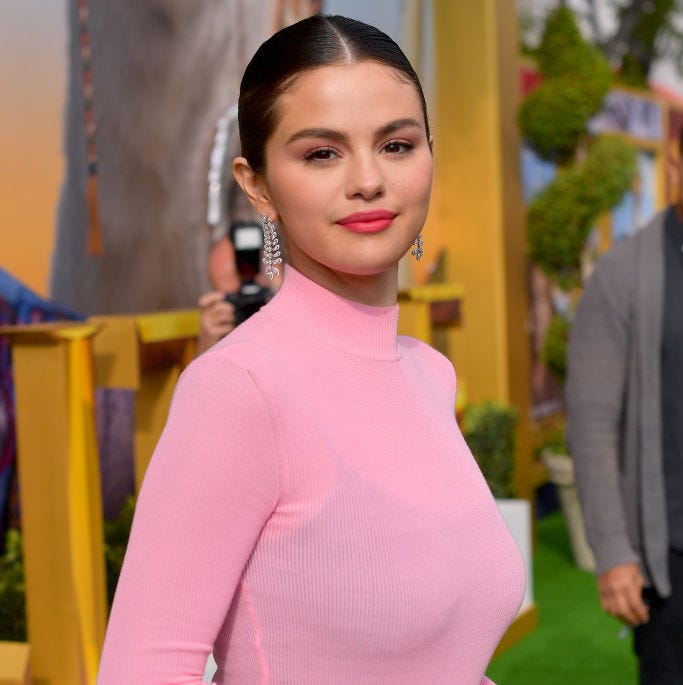 Breezy himself seemingly responded to the video on his Instagram Story. In a now-deleted post, he shared, "I'm the GOAT, and you know it." In another one that stayed up, it read, "Let me mind my business."
Meanwhile, Gomez took to her IG Story to share a brief message. "I'll never be a meme again. I'd rather sit still than be dragged for being myself," she wrote.
As the ceremony progressed, SZA triumphed in the Best R&B category with her song "Shirt." The record eclipsed other notable nominees such as Alicia Keys, Yung Bleu, and Nicki Minaj. Elsewhere, Gomez and Rema earned an award for Best Afrobeats.