Cardi B is on the circuit promoting her fresh single with Megan Thee Stallion. She came to DJ Whoo Kid's podcast on Shade45 and shared her adoration for Rap God.
By the end of the conversation with Cardi, DJ Whoo Kid said that his dream is to see her working together with Eminem, and Cardi was absolutely and immediately on board: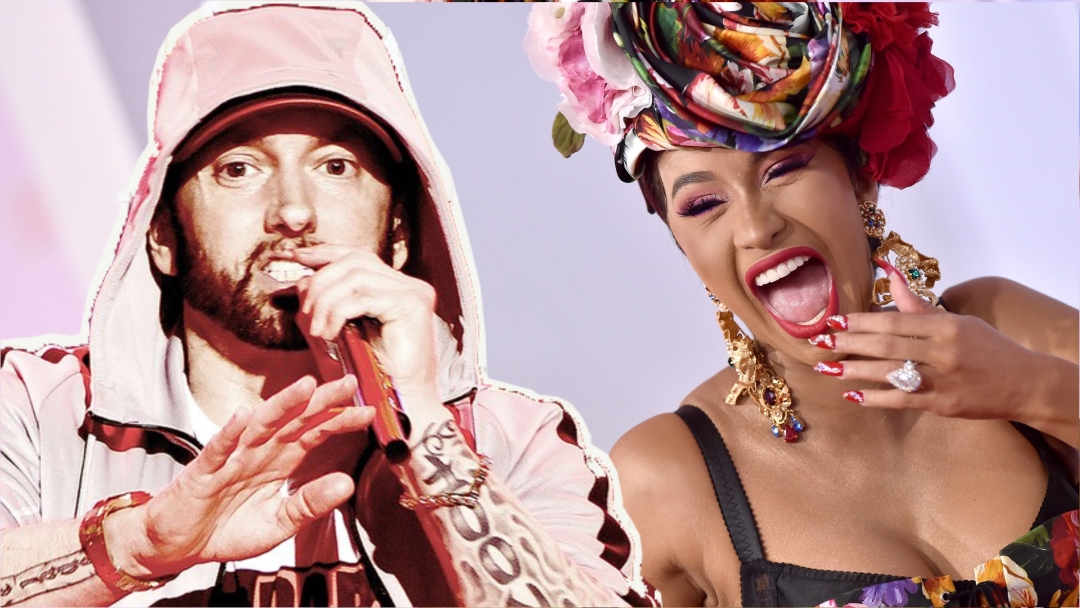 I love him. Not even if it was a music shit, I just really like to tell him, "I love you. I love you! You are amazing! You are so sickening!"
It would be, indeed, an explosive collaboration if it ever came to be true. There were sceptics about Em's collaborations with Nicki Minaj, and yet, these two, "Roman's Revenge" and "Majesty", have a special place in the respective catalogues of both artists.
What do you think about the possibility of the Eminem x Cardi B joint?
Watch the video below: