Everyone's favorite science guy also happens to be a huge Swiftie.
Bill Nye is used to getting recognized by fans all the time, and that certainly came in handy when he attended Taylor Swift's Reputation Tour in 2018. He exclusively told E! News' Daily Pop all about meeting the music superstar at her concert—or rather, as he noted, the time "she got to meet me."
"I went to her concert, and they found me—people found me in the Twitter zone," he told Daily Pop's Justin Sylvester and guest host Kym Whitley on Aug. 25. "We went backstage, and we were there for a minute, and she took a picture."
Luckily, the encounter lived up to his wildest dreams, as he called Swift "lovely."
"She's all that, as the kids say," the TV host—who recently tied the knot with journalist Liza Mundy in June—gushed. "People, that woman is quite a musician. Do not fool around, man. She's major league."
But as much as he admires the "All Too Well" singer, Bill's real love will forever and always be science. He is back on the small screen on the new Peacock series The End Is Nye, which premiered Aug. 25. In the six-part docuseries, the host is breaking down the biggest world-ending disasters and sharing what we can do to prevent them from happening.
When it comes to the one thing people can do to help the Earth from disaster, Bill told Daily Pop, "The main thing, everybody, is vote."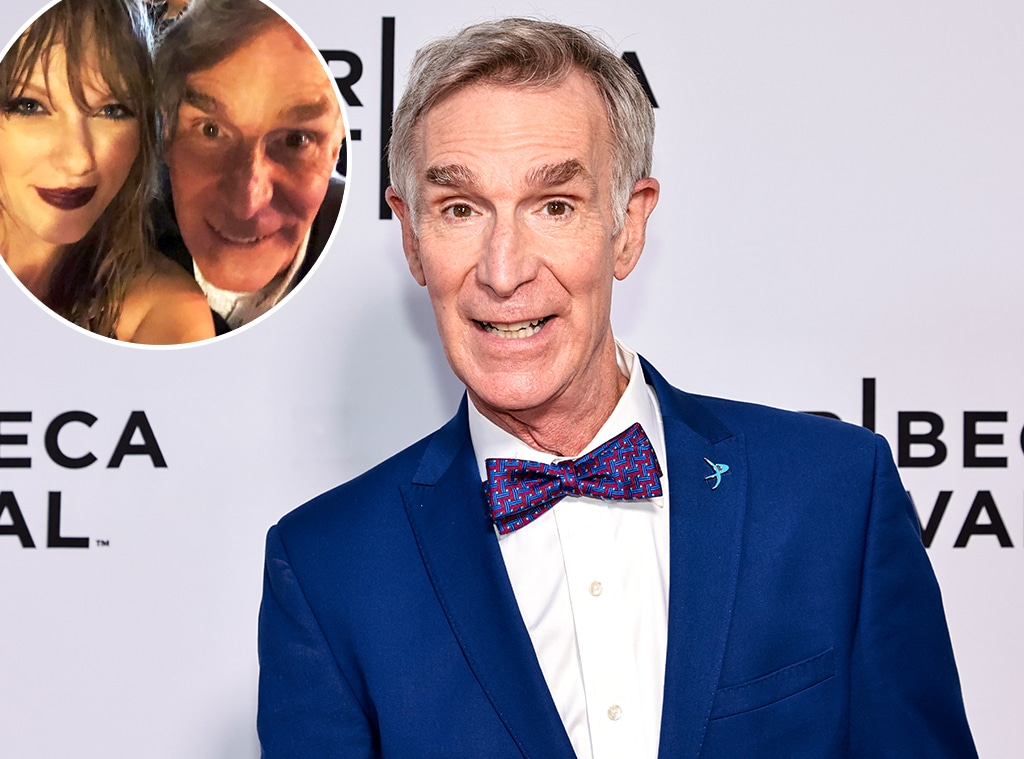 Instagram
And while going paperless and filling up dishwashers before running them are easy things to do on a day-to-day basis, the 66-year-old said that people need to look at the bigger picture.
"Take your future into account when you vote. Take the environment into account when you vote," he said. "And I'm not joking, you people, we gotta change policies."
Watch Bill, Justin and Kym try out a TikTok science experiment in the full interview above.
The End Is Nye is now streaming on Peacock.
(E! and Peacock are both part of the NBCUniversal family.)