"Walk on Water" is a baffling track
Something terrible has happened.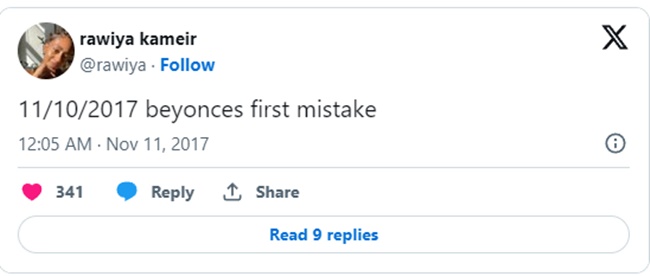 On the growing list of 2017 twists you couldn't have possibly seen coming, encountering the words "Eminem featuring Beyoncé" outside the context of a joke has to be pretty high up there. But lo and behold, regardless of whether you can imagine it, not only did the two spend time together, but they also made a song! It's called "Walk on Water," and it is probably the second-best song called "Walk on Water" to be released this year. It also seems to be about the magic trick of aging gracefully in the spotlight. Or, put more directly, "Walk on Water" asks how a man who fantasized on wax about killing his ex-wife even begins to go about being 45. Also: Eminem is now 45.
Photo by Theo Wargo/Getty Images
The song is honest, vulnerable, and demonstrative of Em's feelings — of which there are, like, super a lot. Does this mean that it's good? Of course not! It is five minutes long, and ends with Eminem shouting "Bitch, I wrote 'Stan'!"
Mind you, that's not to say that "Walk on Water" isn't good for Em. It is, sorta. On the surface, it is at least an Eminem song reasonably aligned with modern conceptions of taste. He got a Beyoncé feature for a lead single to his comeback album, one month after currying an impossible amount of favor for suggesting he might drop an awfully hot coffee pot on President Donald Trump. "Favor" seems like a pertinent word here considering that Em's recent projects — which performed well commercially, as they always do — were decidedly whatever.
It's more difficult to conceive of what Beyoncé got out of this. Or why she needed to do it at all. Or how no one involved managed to tell Eminem that "retarded" isn't really a word we're using all that much anymore. There is so much here to be confused about.
But there is an important lesson to be learned: If you're given the golden opportunity for a collaboration like this in the future, please don't rustle, tear out, or ball up sheets of notepad paper with half-finished ideas on them while Beyoncé is singing about how she's not Jesus. Don't ruin things for Beyoncé. Or us.