In the middle of his Final Lap tour, 50 Cent come to a morning TV show to talk about recent joint performance with Eminem.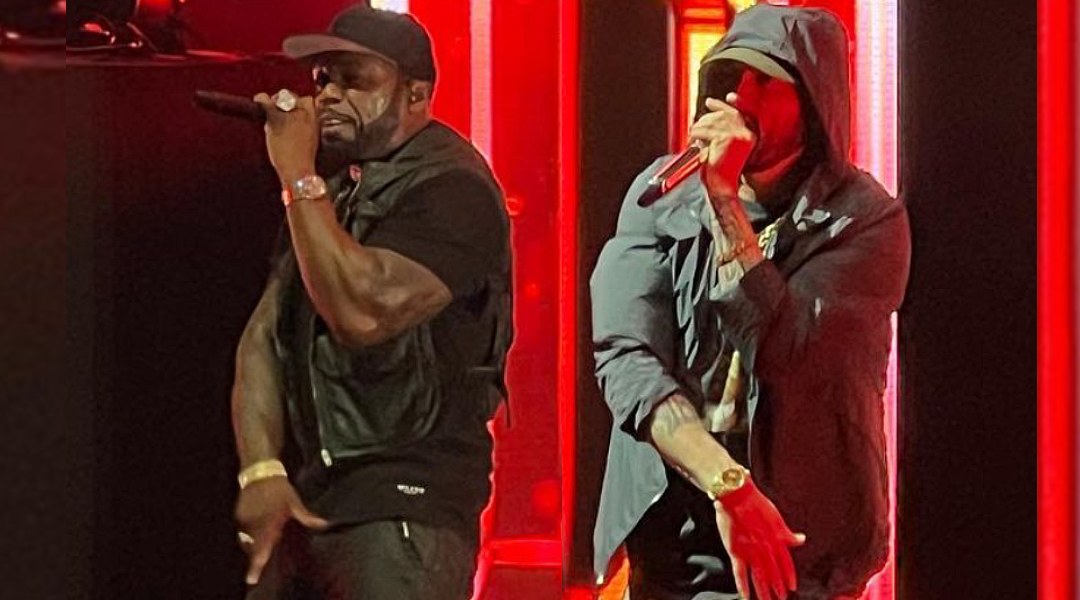 Of course, there were other questions as well, but Fifty is still reeling from last weekend experience. So when asked about famous guests joining him on stage in every new city his tour arrives, Fif goes straight to the most important one — Eminem. Hosts were curious about Em because he is elusive and it is impossible to secure his appearance in any TV show at all, if it is not a documentary made by his friends and/or inspirations. Fifty agrees:
It's hard to get him to go anywhere. That's why I'm so excited that he came out. He's in Detroit. He's one of my best friends. I can't pick a moment when he wasn't in my corner or didn't have positive intentions for me.
It is a solid testimony from Fifty. To have a person like that in life is a gift not every person blessed with, but 50 Cent understands it and treasures it.
Watch the video below:
And here is the full footage from the previous weekend, Eminem x 50 Cent – Patiently Waiting, Crack a Bottle (Full Multicam Performance @Detroit 09/17/2023):